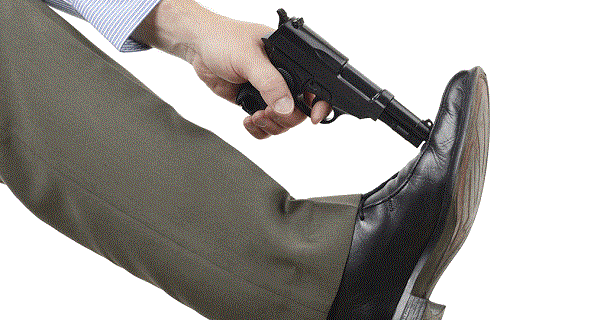 As usual, scientology "reacted" to last night's episode with smears on Cierra Westerman before the show even aired.
Even for scientology — their approach was bizarre.
They did not disclaim the fact that she was hired by them to spy on former scientologists and Anonymous. Instead they called her a "Liar 4 Hire" and showed a picture of her wearing a confederate flag cap.
Oh, the irony. It was scientology who HIRED her. She was not paid anything to tell her story on the show. She was THEIR operative.
They put this out on the Freedom "Media Ethics Check" twitter account. This is apparently their idea of "media and ethics"??
Lame.
How much money is spent on Private Investigators by scientology?
We know how much the PI's on Pat Broeker were paid ($12 million over 24 years) and that the PI's on Ron Miscavige were paid $10,000 per week.
The Private Investigators are ALL hired through lawyers — it gives a level of protection on disclosure their activities, it provides plausible deniability to scientology and it masks HOW MUCH they are paid.
Here is a fact that didn't (unfortunately) make it into the show last night.
In 1992 Scientology informed the IRS of the following in response to a question about how much money they were spending:
The Church projected expenditures on legal and professional fees at approximately $1,000,000 per month.
Let's do a little math.
That is $12 million per year (without any growth) over 25 years = $300 million.
In today's dollars, this is more than Half a Billion dollars spent since being granted tax exemption in 1993.
This is for lawyers to protect scientology (10 or 15 at a time if it is serious suit like Monique Rathbun's or Laura DeCrescenzo or Debbie Cook) or harass "enemies" and for Private Investigators. None of these actions are for the public benefit.
This is NOT what tax exempt organizations should be spending money on.