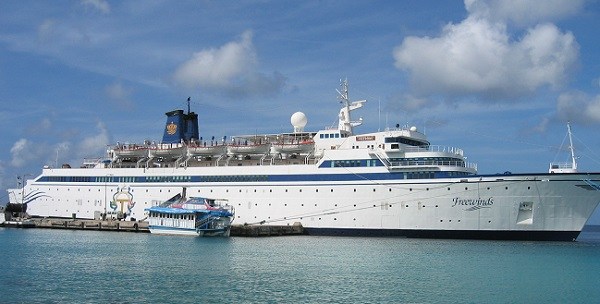 Sorry, circumstances have conspired against the Thursday Funnies today, I shall try to prepare them for Saturday, but even that is not a certainty.
Meanwhile, some fascinating news from inside the bubble…
The big news is or the little stats variety. I am sure scientology would hype this like they hyped Dave's "medal" that has now been disowned by the Colombian Govt. It will fool some bubble dwellers, but for the rest of the world, this is pretty startling.
Remember, they have been promising the release of OT IX and X now for more than 20 YEARS.
They have been pushing, HARD, to get all OT VIII's "prepared" for OT IX and X.
And here we have evidence of how well this is going.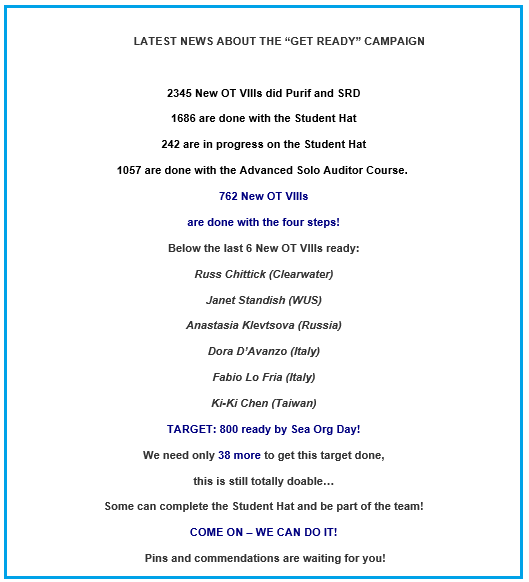 Only 2345 of these poor fools have redone their Purif and SRD.
But just 1686 did the "new" Student Hat.
Just over 1000 have been conned into redoing the Solo Auditor Course for the third time.
And the grand total of people on planet earth ready for OT IX and X — 30 years after OT VIII was unleashed upon the world? 762.
In that 30 years there have been as many OT VIII's as Oscar winners.
There is a good chance at this point that this number is actually DECREASING by the year as more of the older OT VIII's "drop their body" and move on, never to be heard from again (you know in all the years of scientology, not a single person has ever returned to claim their pc fiolders from their last life — nobody has walked into an org and said "Hey, I was Joe Blow and I was OT VIII #73 and I discarded my body on June 17th 1994 and I am ready to continue on up the Bridge… What? There is no Bridge to continue on?" Not even L. Ron Hubbard has returned to finish his work of Clearing the Planet. Instead, he went off to fail to Clear "Target 2."
Pretty soon they are going to have to downsize the Freewinds.
This is the ultimate indicator of the real size of scientology. Scientology claims to be in "more than 200 nations" and if you take them at their word (silly, I know, they lie about everything) then this means on average there are less than 3 people per country who have made it to the top of the Bridge and are ready to progress to even higher states of status and grander certificates.
If it is true that the "tech works 100% of the time" — how do you explain this?