Chelsea Handler is coming to Clearwater as part of her comedy/book tour.
I do not believe it is accidental that Clearwater is included among the list of cities she is visiting — NY, LA, Houston, Miami, DC, Boston, Chicago, SFO, Seattle etc. All MAJOR markets and a couple of college towns (Madison WI, Durham NC) and then little old Clearwater…
What could possibly be the reason?
And at the Ruth Eckerd Hall, where earlier this month David Miscavige and Dan Sherman conducted the clapping seals for the annual L. Ron Hubbard Birthday Event as they have done every year since the 90's…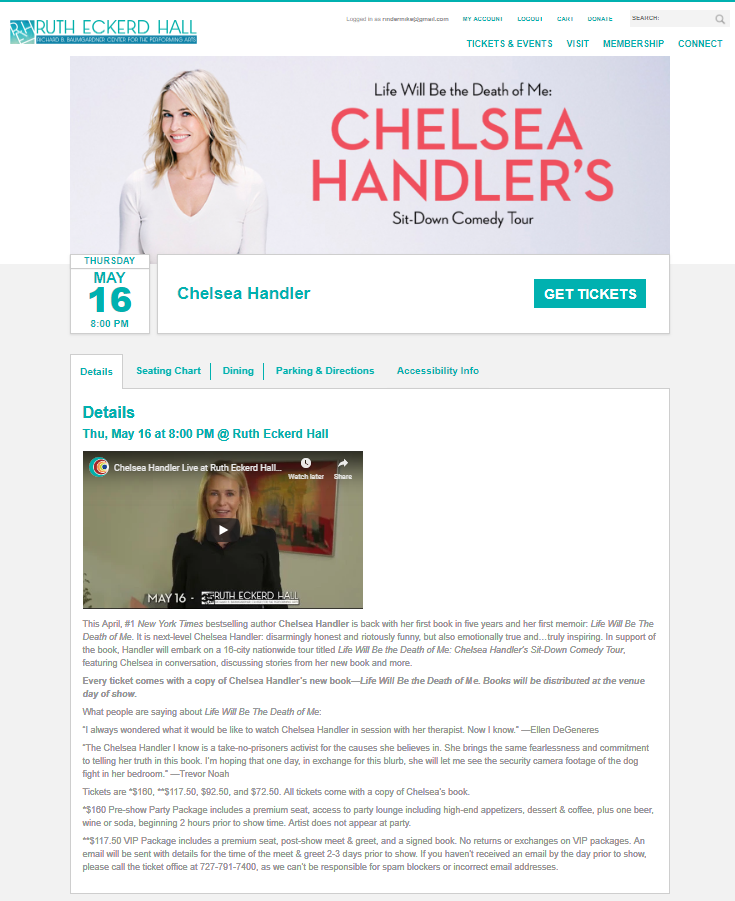 Chelsea has been a vocal fan of Scientology and The Aftermath and has talked scientology a lot.
I suspect this show might ramp it up even further.
If you live in the Tampa Bay area, come join the fun. It's a way you can show your support for her support.  Aaron Smith-Levin and I (and our wives) have our tickets. David Miscavige, Tom Cruise and the remaining scientologists in Clearwater do not.