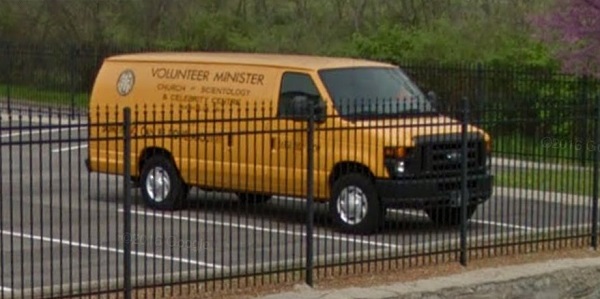 Scientology is so desperate to get anything resembling good PR they are putting out paid press releases about an upcoming "attempt" to do a "record-setting" street clean up.
Scientology Volunteer Ministers Attempt Record-Breaking Cleanup to Help Reduce Crime
CLEARWATER, Fla., Jan. 11, 2018 (GLOBE NEWSWIRE) — In continuation of their campaign for a safe Clearwater, the Scientology Volunteer Ministers (VMs) of Florida will carry out a record-breaking 500-man community cleanup on February 10th 2018 in the Greenwood neighborhood. Neighbors are invited to participate and enjoy a BBQ after the cleanup.
"This planet is ours and we need to take care of it," said Glendy Goodsell, Executive Director of the Scientology Volunteer Ministers Florida. Ms. Goodsell noted that the cleanup and campaign to make a safe Clearwater is underscored by the "Broken Windows" theory.  Social scientist James Wilson and criminologist George Kelling proposed in 1982 that disorder ("broken windows") and incivility within a community are linked to subsequent occurrences of serious crime.
The VMs have been cleaning up Greenwood since 2015 and in coordination with police and neighborhood leaders have noted a subsequent 60% drop in crime.
Scientology Volunteer Ministers:
Motivated by the words of Scientology Founder, L. Ron Hubbard, Scientology Volunteer Ministers has responded to every major disaster worldwide since 2001. Their Florida chapter played a leading role in relief efforts following the World Trade Center tragedy in New York, the South Asian 2004 tsunami, Hurricane Katrina, the Haiti earthquake and more recently Hurricanes Irma and Maria in Puerto Rico.
The organization opened a new center at 101 N Fort Harrison Ave in downtown Clearwater, Florida on July 11th 2015. The center further provides free training in the 19 subjects of The Scientology Handbook to help individuals learn the skills to overcome day-to-day problems and challenges. To find out more about the Scientology Volunteer Ministers call 727-467-6965, email [email protected] or log on to www.volunteerministers.org.
Contact:
Glendy Goodsell
(727) 244 – 3984
One might wonder about this "record"?
Largest in Florida? Clearwater? Greenwood neighborhood? Largest ever by anyone? Largest by VMs ever? Largest in 2018?
Perhaps it is largest ever by VMs in Greewnood on 10 feb 2018? That one they can achieve — if the person who wrote this shows up and picks up a gum wrapper it will be a new release "Scientology Volunteer Ministers Biggest Street Clean Up Pulled Off In Style".  
Incredibly, they are paying money to make these announcements. And this is subsidized by taxpayers.
Sad.