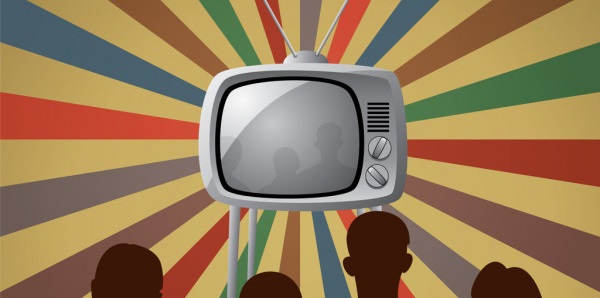 This is an email sent around to scientologists recently by one of the bubble zealots.
The words of LRH are sacred. I don't think they even read them before they pass them on half the time. They know they will look smart and get agreement if they quote LRH. So they send out anything and everything. And include the exact source reference — something from the 50's is valid today simply because it's "important data by LRH." Everything LRH ever said is "important data."
Now, the truth of what he says about being bombarded by "heavy particles," by even a cathode ray tube TV is debatable. I am not well enough versed in these things to know, though I suspect this might be a claim on the order of not smoking enough causes cancer. What is not debatable however, is that you couldn't find a "tube tv" anywhere these days. They are all "flat screen" — LED, OLED, Plasma. I think the last CRT Tv may have been sold in the 80's… But that doesn't stop any good scientologists from sending out an irrelevant quote like this as an urgent thing that everyone must read.
But it really made me wonder about Carole Eddington's cognitive dissonance. She probably sent out an email the following day promoting the wonders of ScientologyTV.
LRH says TV is bad. We have our own TV station and TV channel and promote it like crazy, telling everyone to watch….
These sort of contradictions never even cross the minds of scientology zealots.
From: Carole Eddington
Date: November 11, 2020
Subject: IMPORTANT DATA ABOUT TV BY LRH!
"Another thing, an individual can be found glued in front of many television tubes if he's a television fan. Because there's heavy X-rays come through those television tubes, there's heavy matter actually in those rays, comes through those screens. Anybody sitting in front of a television screen is under a continuous bombardment of heavy particles, radioactive particles.
"Yeah, the television industry doesn't let this out very carefully. They have never solved the problem of shielding…
"Television is riding a very, very, very dangerous little point right there because if the public at large were to connect the bombardment of television with the deadliness of the atom bomb rays, they would not let their kids sit in front of it.
"Actually, it hangs anybody up on the track. It's the most wonderful advertising mechanism in the world because it sticks the preclear in every ad and that's about the way it works. You run somebody who customarily watches television, you'll find him stuck in front of TV screens…
"So an individual who has watched an enormous amount of entertainment, has gotten to the point of where when you say "Go elsewhere," like a picture says to him "Go elsewhere," he just fixes himself a little tighter in his head…
"If you wanted to start organizing a country right now on a slave state basis, you would organize it via TV. Most wonderful thing there— the way George Orwell, in his 1984, paralleled and probably took from early electronic societies and these, of course, specialize in such things as TV which can be heavy-wave bombardment.
"All right. So much for that."
LRH. 3rd American Advanced Clinical Course, Review on Havingness and Demonstration, Lecture 56, pages 146, 147, 149.