Tony has been reporting on scientology for decades and as anyone who reads this blog likely knows, he writes pieces every day relating to scientology at the Underground Bunker. This is the most complete repository of reporting on scientology anywhere. It is an invaluable source of accurate information about scientology.
Though never a scientologist, over the years, Tony has become extremely well-versed in the all things scientology and Hubbard, beyond a surface understanding, he grasps the nuances and makes use of his knowledge to make scientology more understandable to the outside world.
We cover a lot of ground from the legal cases to the Fair Gaming of his and his family.
We discuss Tony's book about the amazing Paulette Cooper, The Unbreakable Miss Lovely (if you have not read it, I highly recommend it).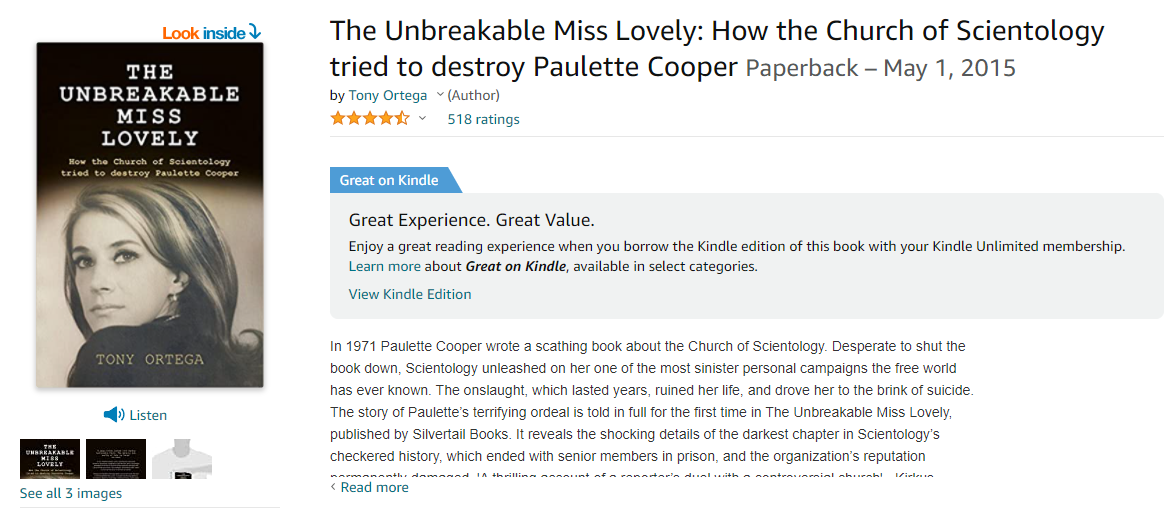 We talk about Tony breaking the story of Leah leaving scientology in 2013.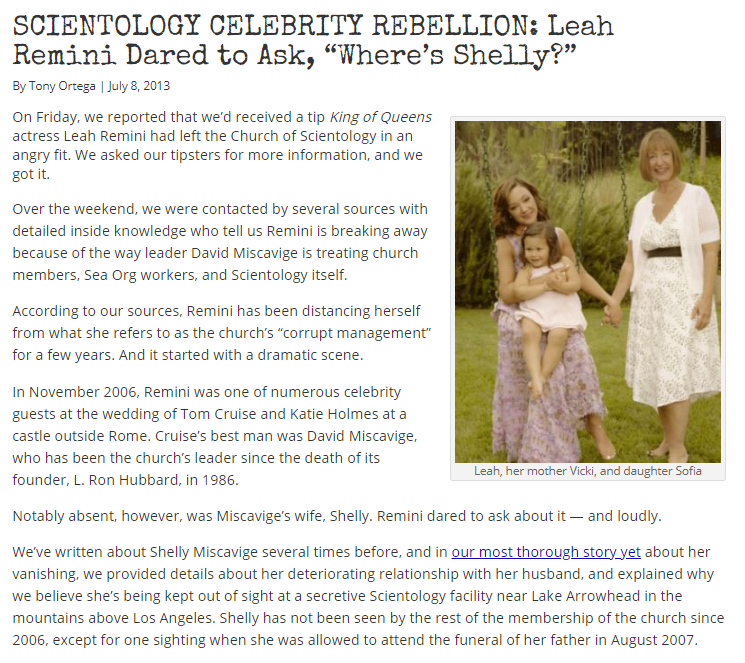 Tony also published the chapter that was not included in Leah's book Troublemaker  about Tom Cruise — you can read it here: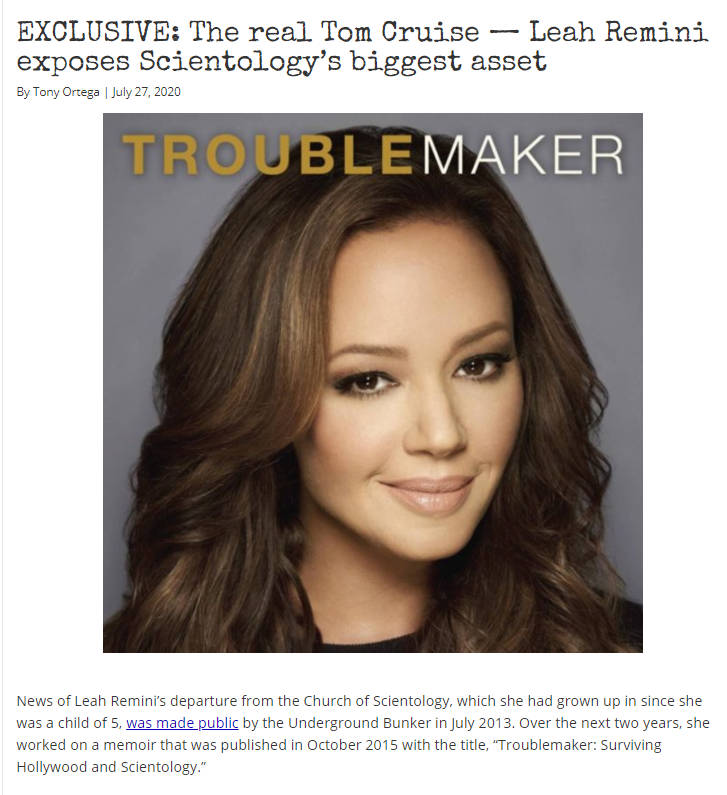 We talk about scientology "arbitration" — I have written a few articles on this blog pointing out the insanity of courts ordering former scientologists to undergo this "religious" ritual. The latest was More on Scientology "Religious Arbitration" which included a legal analysis from a Law Professor, and followed an earlier piece entitled Scientology "Religious Arbitration" — Giving Kangaroo Court's a Bad Name
We talk about the prosecution of Eric Saldarriaga when he was caught hacking Tony and me. Go to Tony's story here if you are interested — it links to the earlier pieces describing the saga.
And we spend some time talking about Fair Game, including attempting to frame people — as was done to Paulette Cooper, and I mention the specific Hubbard reference(Intelligence Principles) that lays out how to go about doing this. Hubbard gives some examples, one including the strange name "Gosh Porge." This is that document.
You can find a lot more of Hubbard's "technology" for destroying the designated enemies of scientology in this earlier post: Dealing with Critics of Scientology — The L. Ron Hubbard Playbook….