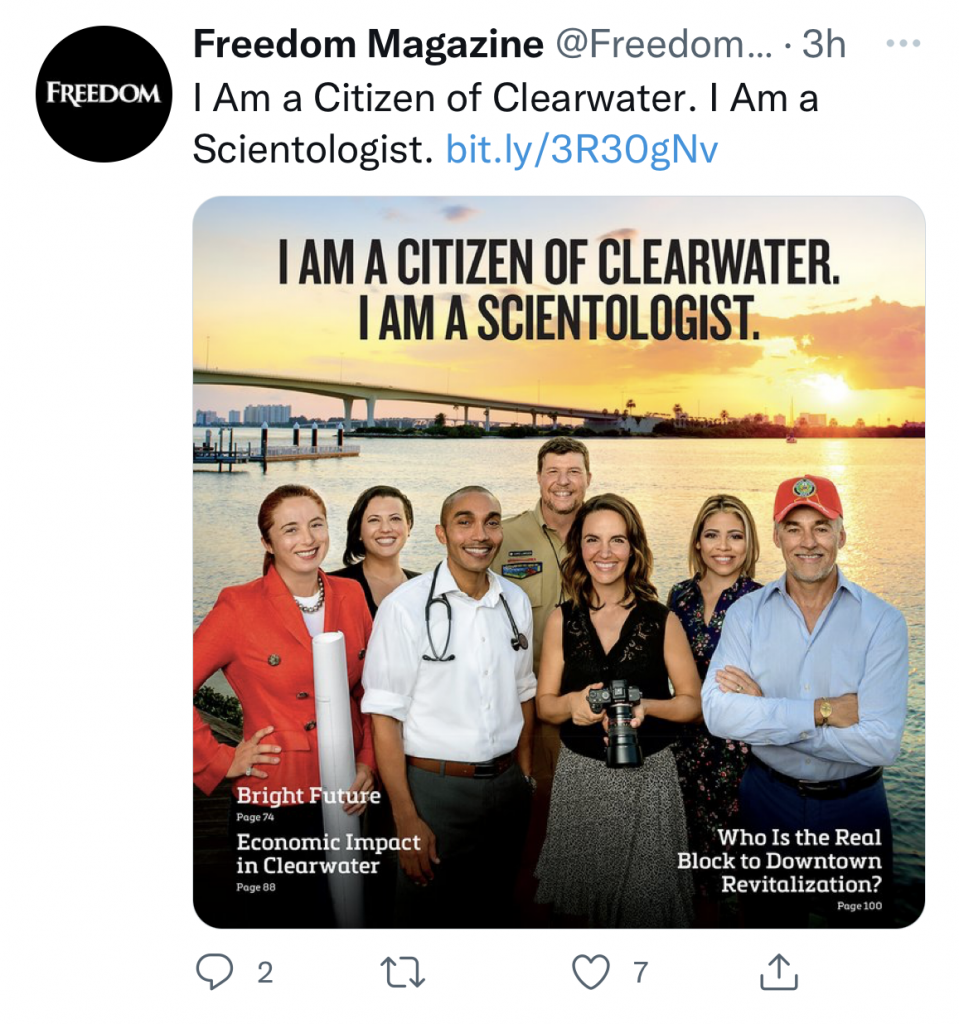 Happened to see this tweet from Freedom magazine on my Twitter feed this weekend. I thought it was a new campaign they were starting.
Turns out, it's just a rehash of the last Freedom mag of any note — released in 2019. They are still playing that same old song "we are good citizens of your fair city and we just want to get along." It's a big lie. Ws then, remains so today.
I wrote about it at that time: Scientology BS Grows Deeper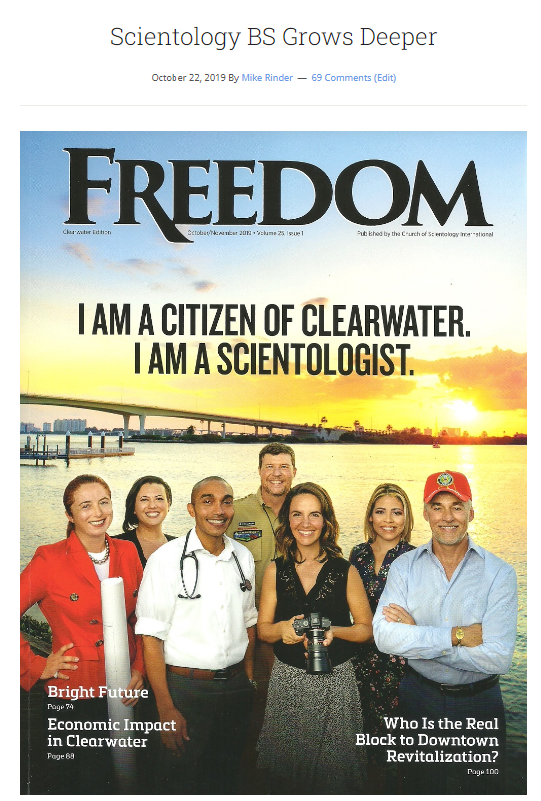 Scientology wants only one thing for Clearwater. What is good for scientology. They have made their intentions clear — Clearwater is supposed to become the "First Scientology City" and they are playing the long game to accomplish that.
The premise of this entire magazine is that scientology is a boon to the community. This is based on an even older piece of news, a phony "study" scientology paid for (and provided all the information for) in 2014 that I wrote about here: Scientology Takes Clearwater for Suckers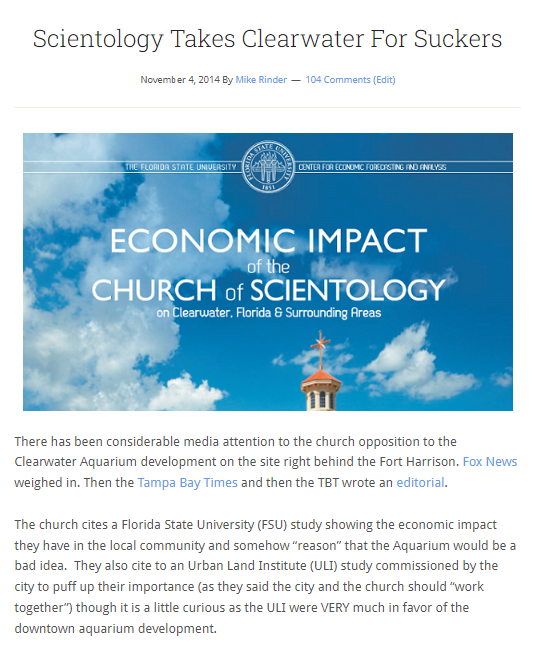 The scientology leopard will never change its spots.
It can't. The spots were dictated by L. Ron Hubbard, and nobody can change what Hubbard said. To scientologists, his word was and still is, the word of God.