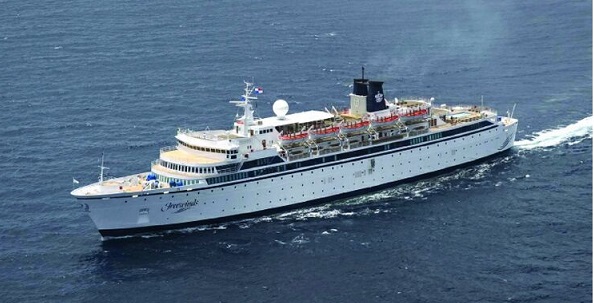 The Freewinds is supposed to be the "top of the Bridge" where OT VIII is delivered to the teeming masses faithfully following the only path to spiritual freedom.
It is the "advanced religious retreat" off the crossroads of the world.
But the reality is that this ship, like the "ideal orgs" is an overkill of magnificent proportions. To accommodate the OT VIII population (scientology boasts "one completion every other day" in 2015) would not even fill the SS Minnow on Gilligan's Island.
And this ship is manned with a full crew of "ship" Sea Org members who run the actual vessel, a full crew of "delivery" personnel who provide scientology services to the teeming masses and a full crew of fundraisers to suck every possible dollar out of the sheeple that walk up the gangplank. Added to that enormous overhead is the fact that this is an old and inefficient ship. Keeping the Freewinds afloat, let alone moving, is an expensive proposition not close to being supported by the OT VIII public. One person every two weeks isn't going to keep a rented paddleboard above water.
So, the Freewinds has become the Moneywinds, which in many respects is fitting for what is symbolizes the "top of the bridge." This ship stands for what scientology aspires to. It is the pinnacle of accomplishment in the scientology world. And what an accurate reflection of the reality of scientology it has become with its obsession with making money.
Below are a few of the promotional items from the Moneywinds received in just the last week. And this is by no means everything…. Everything IS oriented to making money and handing it over to keep the Moneywinds afloat.
I guess they don't have any "entrepeneurs" left in the US….
This one is couched as "OT Hatting" — of course everyone who aspires to be "OT" has to lean how to make money. You don't gain admission to those levels in scientology without handing over a bucketload of cash.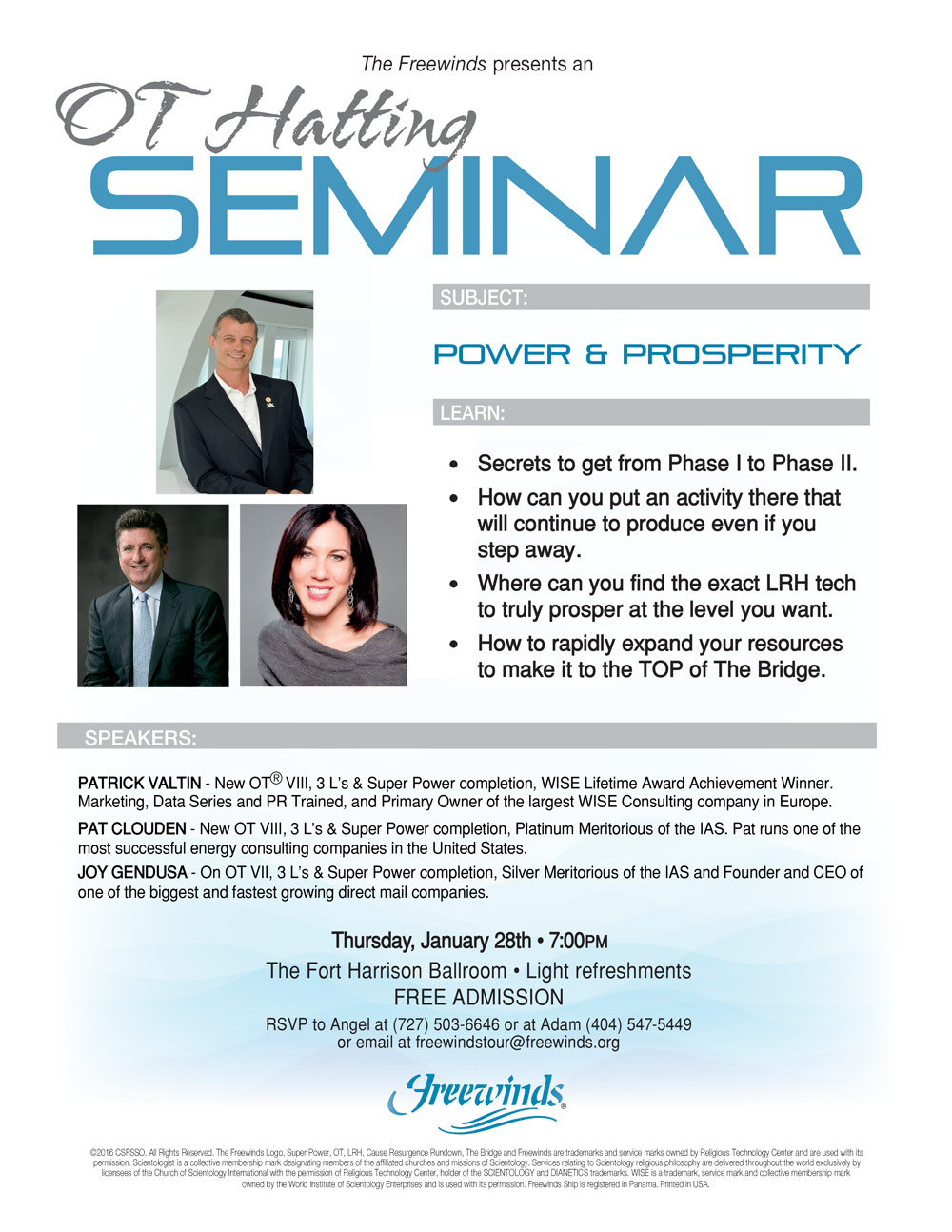 The tools for prosperity. Like everything else they promote — it's not the "Tools for Happiness" or "Tools for spiritual enlightenment"….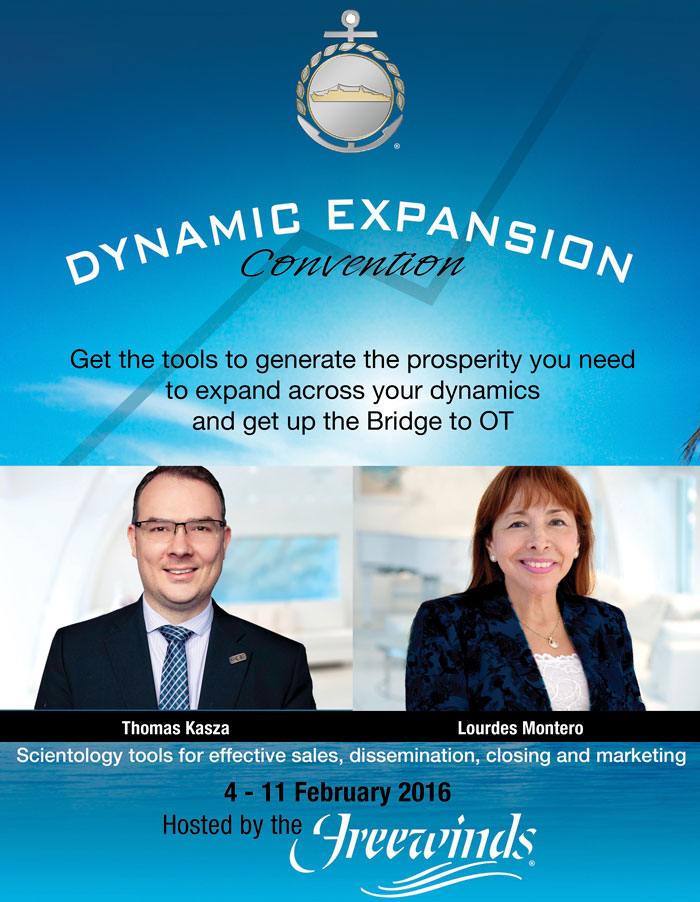 Effective "closing" — really religious.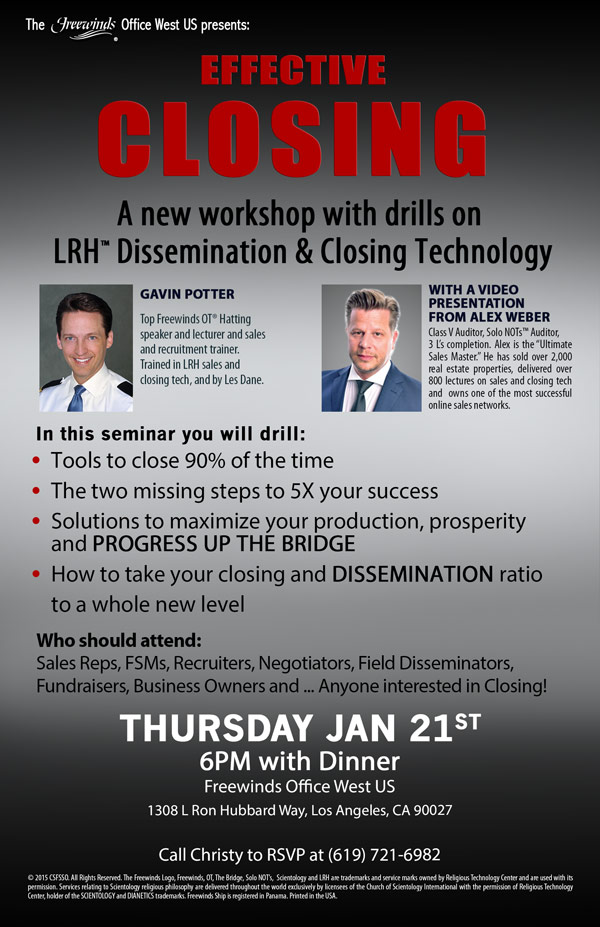 The keys to prosperity….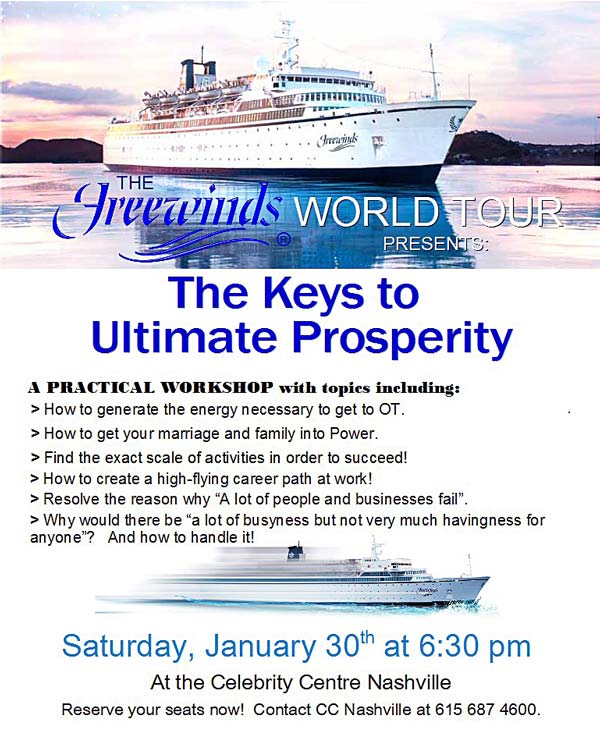 Not the "fastest route to spiritual enlightenment"…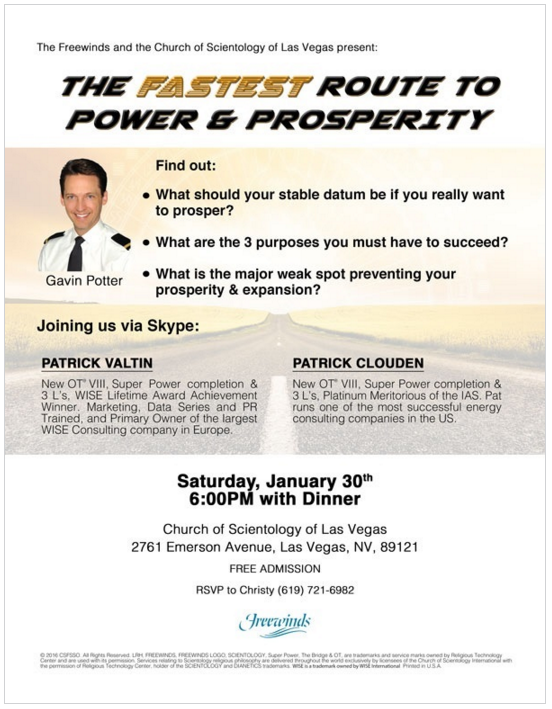 And of course, what would a religious retreat off the crossroads of the world be without the moneygrubbers from WISE…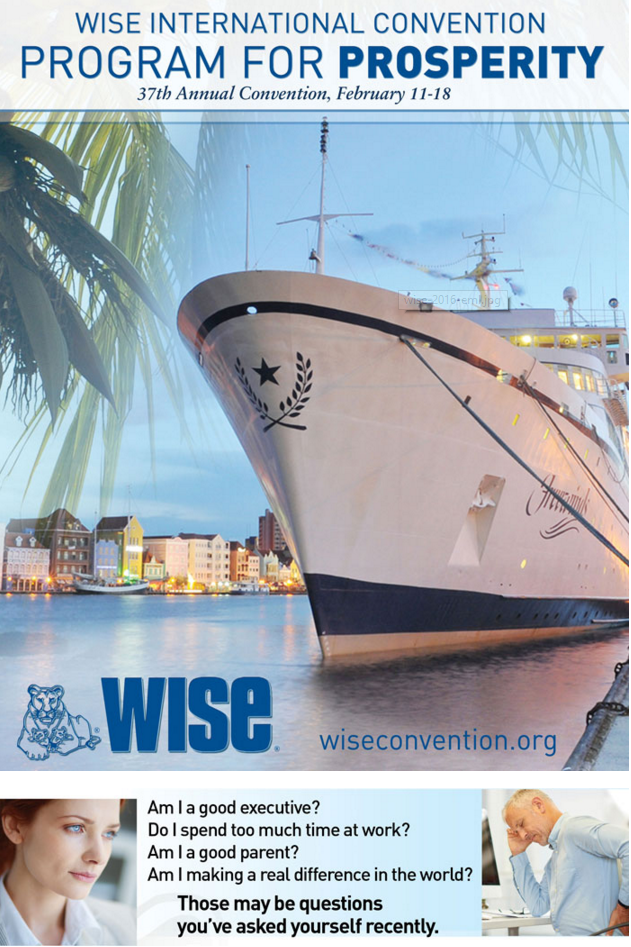 This one week collection tells the real story of scientology better than a million words could.
Scientology is ALL ABOUT THE MONEY. That is what is important above anything and everything else.