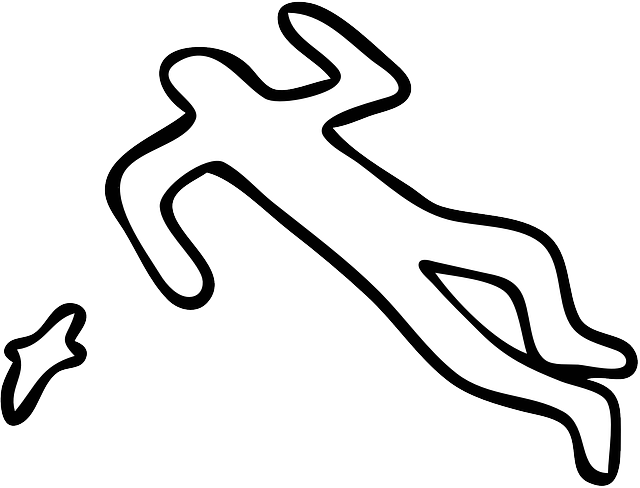 The training of scientology auditors, even the robots that were being turned out with GAT, appears to be a thing of the past.
We have all watched the focus of the church move from training to auditing to statuses to buildings.
Miscavige announced (and the church STILL promotes) that GAG II now makes REAL training of auditors possible for the first time ever.
And FASTER than ever.
Well, here is evidence to the contrary.
St Hill is THE original "Training Org" — home of the St Hill Special Briefing Course and proud of its long tradition of being the "Home of auditor training."
I guess it is no longer an "ideal" org, though for many years it was one of the showpieces of the Miscavige empire — and frankly, it is very nice.  It is also iconic and he isn't going to be able to "buy another building" to make it "ideal" so who knows what will happen (maybe it will be like AOSHEU — replace the carpets. touch up the paint and hold a ribbon cutting and announce it). So, AOSHUK probably fits into the Miscavige pigeon hole of out-KSW squirreldom because it is NOT "ideal."  But the great fanfare announcement, with "trainees from every org on earth" claimed that GAG II would make training possible for EVERYONE, not just the non-existent public in ideal orgs.
With that in mind, and in light of the fact that GAG II has now been rocketing progress up the bridge for 6 months — PLENTY of time to train some auditors who all complete in checksheet time — let's see the progress they have made.
Here is the latest list of graduates in the UK Auditor Magazine. This arrived in mailboxes YESTERDAY. It is up to date.
NOT A SINGLE AUDITOR TRAINING COMPLETION. NOT EVEN LEVEL 0, LET ALONE A BRIEFING COURSE LEVEL.
THE MAJORITY OF COMPLETIONS (PROBABLY ONLINE), INCLUDING JANE KEMBER, ARE LIFE IMPROVEMENT OR GOLDEN AGE OF KNOWLEDGE "COURSES."
AT SAINT HILL.
(Click on image to enlarge)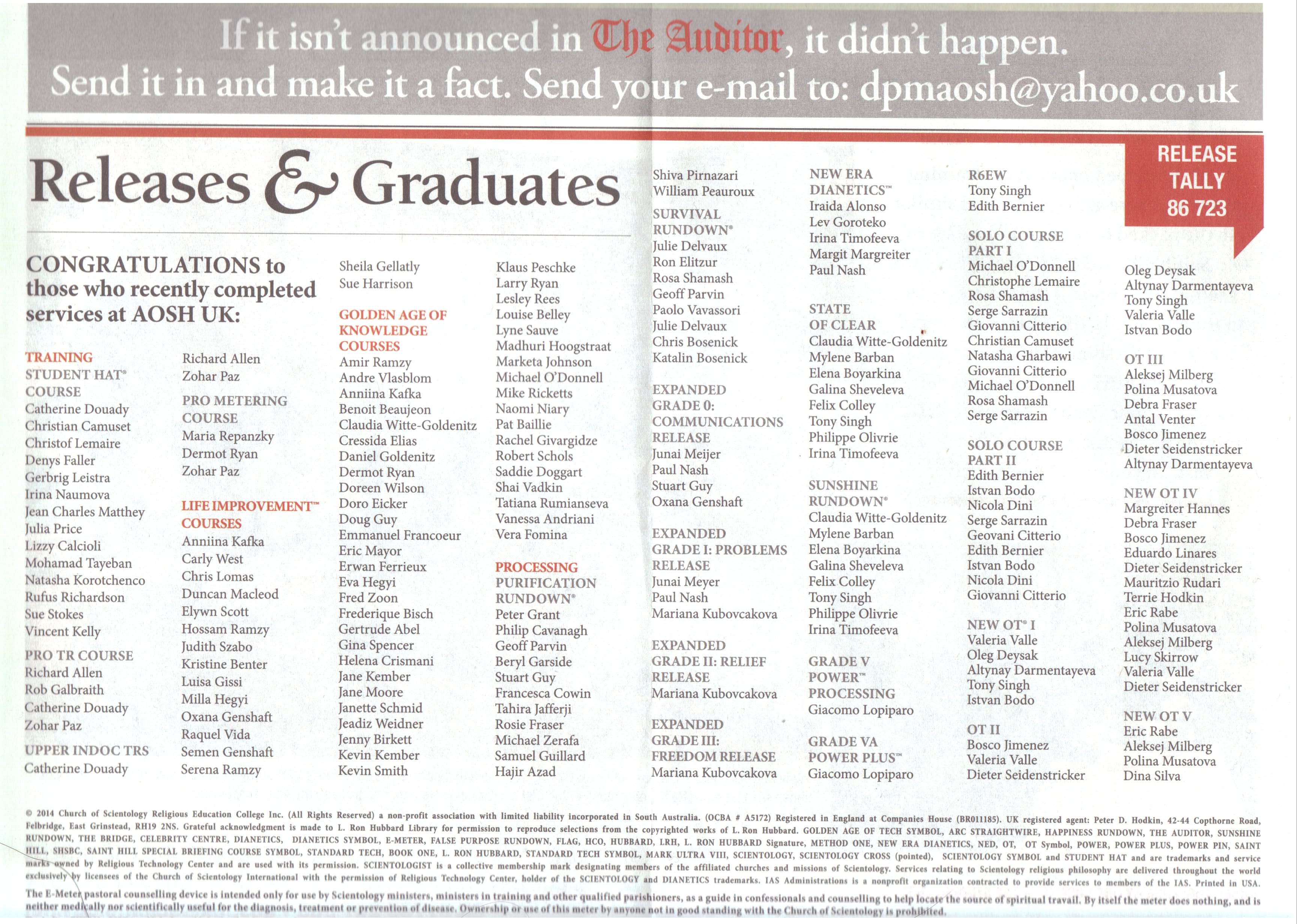 You will note how many repeated names there are on these lists. This is MONTHS of completions.
Then this came in as I was about to post this.
A text message from Captain AOSHUK:
Hello! AOSH UK is Number 1 in the Birthday Game!!! Hoorah! Excitement's erupting at St Hill – the CASTLE DESIGNS are now approved and I'll personally take you through them at the Captain's Banquet this Sunday 18 May at 6:30pm in the Great Hall! Not to be missed! Most importantly we're here & ready to rocket each of you up the Bridge at top speed!! Come to Graduation tonight at 9pm to hear the fantastic wins of our most recent graduates! Ml, Captain AOSHUK
Well, praise the Lord and sing Hallelujah — the designs are now approved! Declare an amnesty. Pop the champagne corks. Let the bells ring and people rejoice everywhere. What a monumental, life changing thing. This is truly a turning point in whole track history. Everyone is erupting with excitement. We get to beg for money to replace the old carpets and worn furniture. Hoorah. Three cheers for COB.
John Danilovich, who used to be a nice guy, if a chronic stat pusher, has apparently lost his grip on reality.
He is running a sinking ship that is doing nothing to carry out its purpose, and he is beside himself because someone has told him there are now plans for some new paint.
How sad.