Harlem was opened as an "ideal" org on 31 July 2016. That is 3 years ago now.
In that time, they have made 40 Clears. Forty.
A little over one every 4 weeks.
And according to them this is "BIG" news at the #coolestorgontheplanet.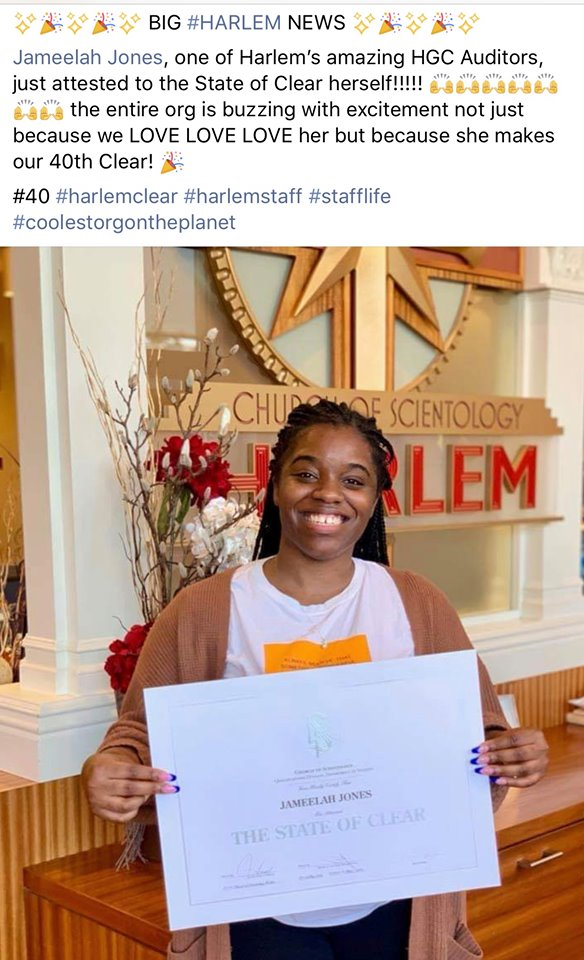 Well, hell, if they are doing so well and are so cool, the standards have dropped pretty low in the world of scientology.
They're not going to be Clearing NY any time soon. In fact, they are going backwards on achieving that goal.
Slightly modifying someone's adroit recent comment:  this is like jumping over the sofa and declaring "We're going to the moon."
Any other business that invested $10+ million to get a return like this would have long ago gone belly up. But when you take money without delivering anything in return AND you don't have to pay taxes, this can go on forever.