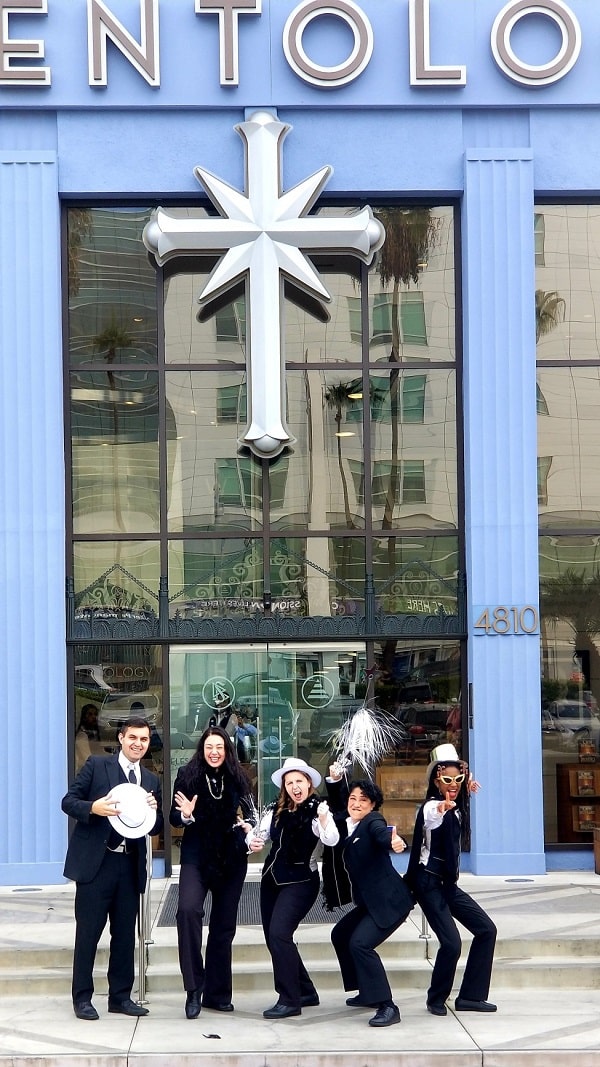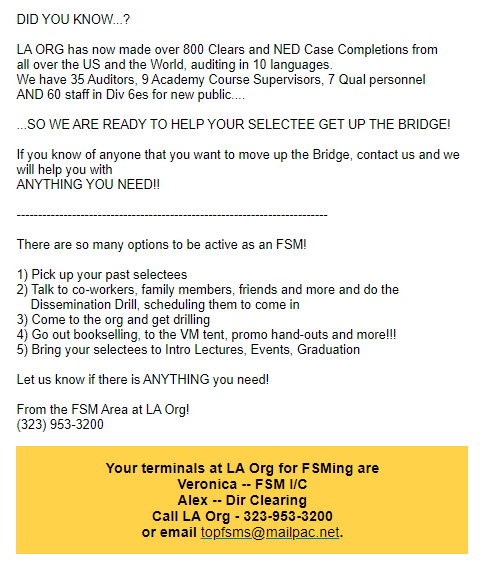 LA Org is the "model" for all scientology Class V level organizations — even though Miscavige made it into a Sea Org installation. Oddly, the "model" cannot be duplicated in other places in the world and it remains the only Sea Org Class V org. There used to be another one — St Hill Fdn in the UK that was supposed to service the "local East Grinstead public" in the Castle, but apparently Miscavige closed that down as if you enter your location as East Grinstead on scientology.org it directs you to London Org and Brighton Org. I hadn't realized he closed down that org too in his era of "massive expansion."
These cool cats are proud of their accomplishments.  800 Clears (and NED Case completions) — which is at least 750 more than the next largest org. And 800 more than most orgs on the planet.
But this is only 800 since October 2, 2014. That is 63 months. Or 275 weeks.
Which means 200 SO members are producing less than 3 "Clears" per week (again, compared to the rest of the bubble, this is miraculous — most orgs don't produce 3 per year). But if the combined efforts of 200 FULL TIME Sea Org members cannot produce 3 Clears per week, they are absolutely dead in the water.
To get 300 Clears per week, they would need 20,000 Sea Org members (today there are a total of about 5,000 SO members internationally). And yet even that would only mean 15,000 Clears in a year. The population of earth is increasing by 228,000 people per DAY.
How cool does this seem now?