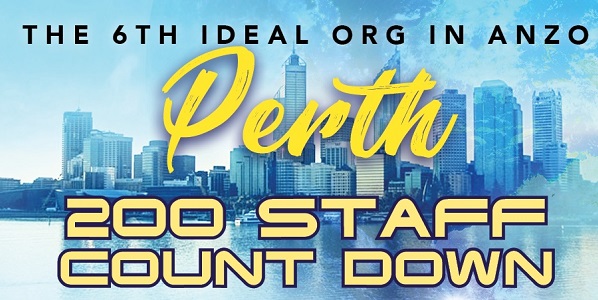 Well, according to this promo piece, the answer is 200.
And after being in business now for more than 50 years, Perth apparently has accumulated 40 staff (though I suspect the 10 pictured are "going to be" on staff and at least 15 of the 30 others are VERY part-time…)
But even that is only 1/5th of the complement to be ideal. And they are going to make it "this year." Scientology math at its best: we made it 20% of the way in 50 years. The remaining 80% is going to be done in the next few months. How? Pure intention salted heavily with bs and lies.
Perth should be rolling around as "ideal" right about the time those aerial porkers are trotting down the runway and heading for the clouds.
Of course, everyone knows the trick of how they "man" these ideal orgs:
They promise people high pay, full time training, daily massages and super OT powers. They tell them literally anything to get them to sign. After a couple of weeks they leave again.
They bring in staff from other orgs — usually they are stolen from some training pool. Back in the old days trainees from other orgs would be rounded up at Flag and shipped to the latest "ideal org" and told to "replace themselves"
They send Sea Org members to man posts
 They pretend they have staff by counting volunteers from the OT Committee who help out in CF because they are too smart to join staff
 Just claim there are staff that don't exist
Of course, none of this works. Not only are these "ideal" orgs ALL empty of public, they are also empty of staff. They couldn't round up enough staff to occupy each room in these buildings. There are many rooms that never see anyone in them at all.
Good luck Perth. You're going to need it!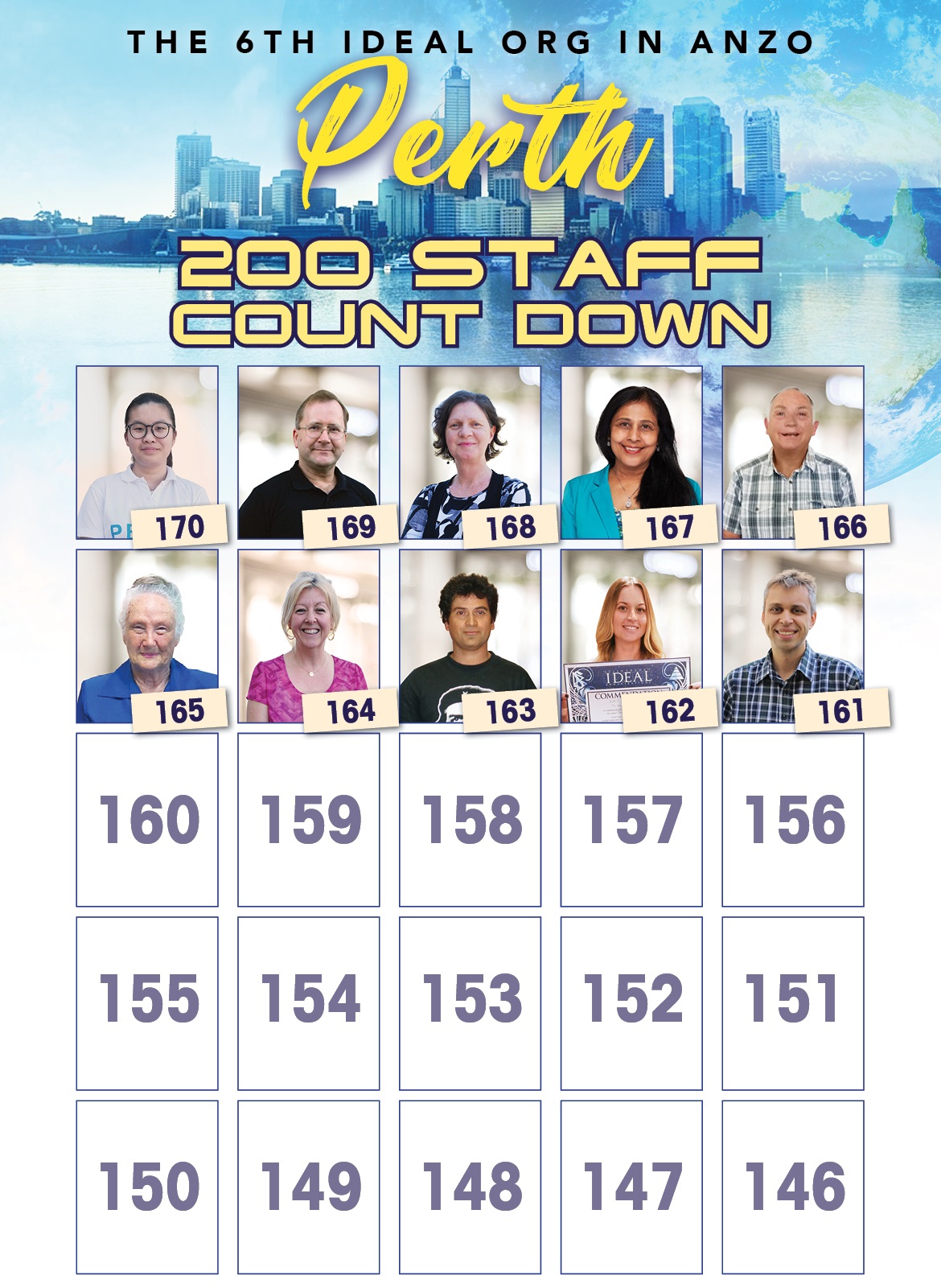 And just a final note. That "6th ideal org in ANZO" includes Tokyo and Taiwan. This is 6 orgs for half the population of the planet!
"Planetary clearing is being made a reality"… yeah, sure thing.