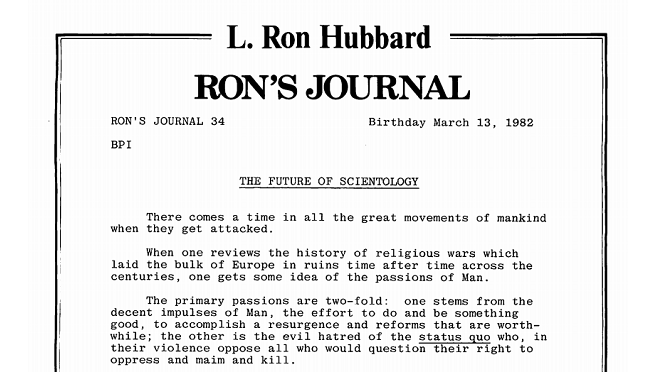 I came across this issue from 1982 the other day. It contains an interesting paragraph:
All you have to do is look at where Scientology was in terms of numbers of orgs and missions even a few years back and where it is now to know. All you have to do is count the additional countries using it year by year. All you have to do is count the memberships of the Churches. And you know conclusively that while the enemy goes down, whatever the bombast, Scientology is going UP.
"Ron" clearly offers 3 ways of measuring the success of scientology. The number of orgs and missions. The number of "additional countries" using scientology. And the membership of the churches.
So, how is scientology doing in 2021, nearly 40 years after this was written?
Terrible.
Number of orgs and missions:
WAY less missions now than there were in 1982. Perhaps only half.
The exact same number of orgs today as in the 80's — a handful have opened, and a handful have been closed down or combined over the last 4 decades. The number of orgs has been around 150 internationally since the 80's. There are numerous states in the US and even more countries that still have no scientology organization at all.
Number of additional countries using scientology:
In What Is Scientology? published in 1992, they list 74 countries and show virtually the whole world except some green areas in Africa, the Middle East and South East Asia have "delivery" of scientology services. Even mainland China (which has banned scientology subsequently). I cannot be bothered to see where they might have given a more up to date list, but for sure there are very few, if any additional countries to add to this list. Not a single new org anywhere in Africa. Or the MidEast. Or SE Asia except Taiwan. Still not a single org in all of India or China.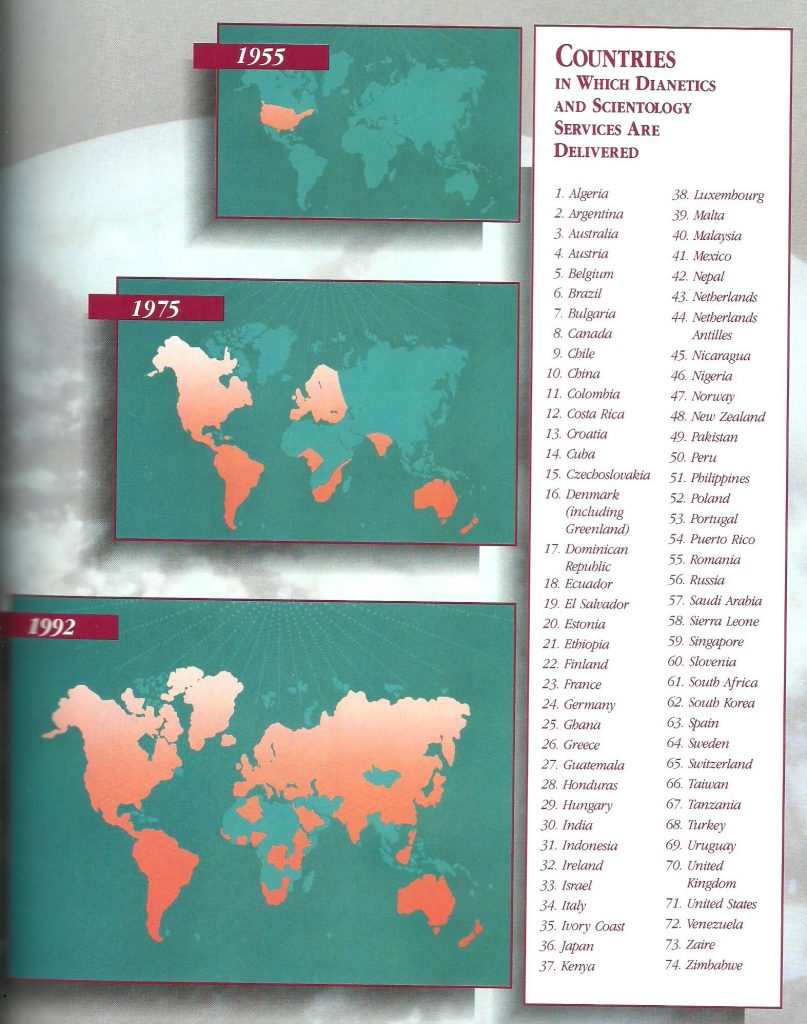 Membership of the churches:
They have never given out these numbers. Back in the 90's they claimed there were variously 7, 10, 13 million scientologists. None of those numbers were even remotely near true. They now falsely and vaguely claim "millions." The maximum number  of members of the International Association of Scientologists never even reached 100,000. Today it is more like 20,000.
By Hubbard's metrics, scientology is going DOWN. Steeply and unrelentingly.