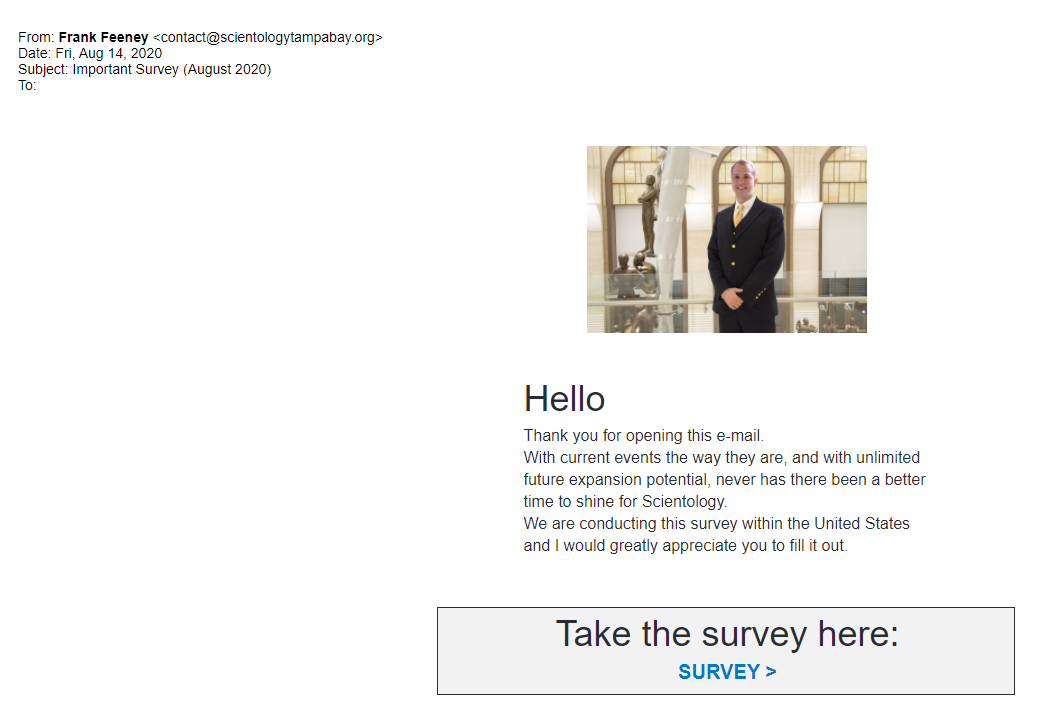 Apparently, this is very important. But then again, what isn't in scientology?
To save you the trouble, I looked at the survey. A couple of "softener" questions "What do you feel scientology should be doing in the current situation" and "How important is scientology to the world" sort of stuff.
Then — Have you ever considered joining the Sea Org? When are you ready to start? Are you eligible? What is your phone number?
I wonder if anyone actually completes a survey like this?
And I wonder why Tampa Org is trying to recruit for the Sea Org? Maybe FSO has a full time recruiter in Tampa to try to sign up the kids of scientologists who send them there to keep them out of trouble?
As is typical of scientology promotion, the grammar is a mess. His last sentence is illiterate.
Who thinks up the "catchy" phrases like "there has never been a better time to shine for scientology"? I wonder if this is lifted from some Shermanspeak event blather?
This is another example of the desperate state of scientology.