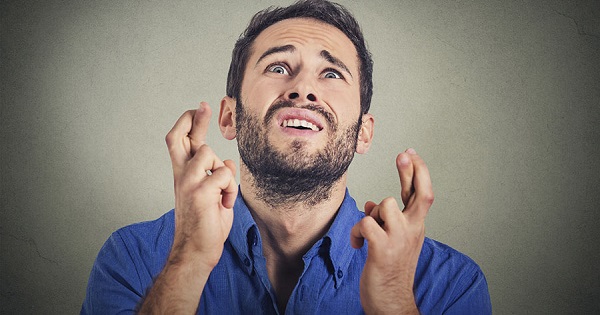 You likely saw the videos on Tony Ortega's site of the 2 guys ("Reckless Ben") who went into LA Org with hidden cameras. In that last video towards the end you witness the desperation of the regges to get $15 from them. It is really pretty pathetic. This is the "largest Class V org and 'model' ideal org" and they are spending time to try to convince this kid to get $15 right now with every sleazy tactic there is.
I didn't think it could get more pathetically desperate than that until this recent Facebook posting was sent to me: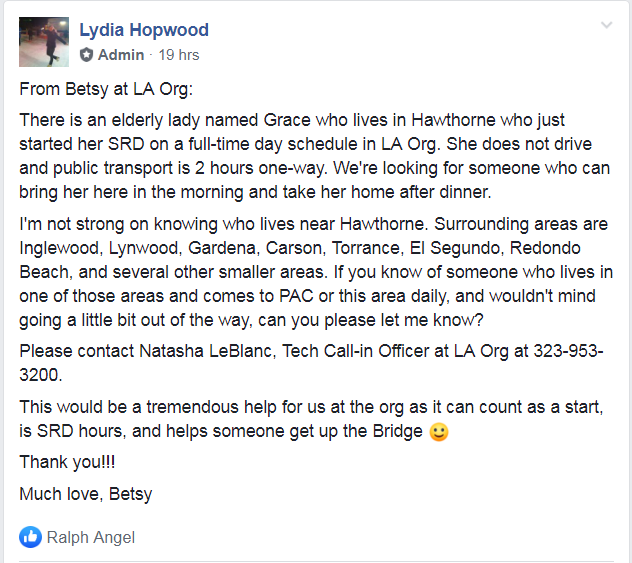 First, I assume "Betsy" is an org staff member who is not allowed on Facebook.
For those of you unfamiliar with LA — here is a map that shows you where Hawthorne is relative to LA Org and relative to Inglewood "Ideal" org: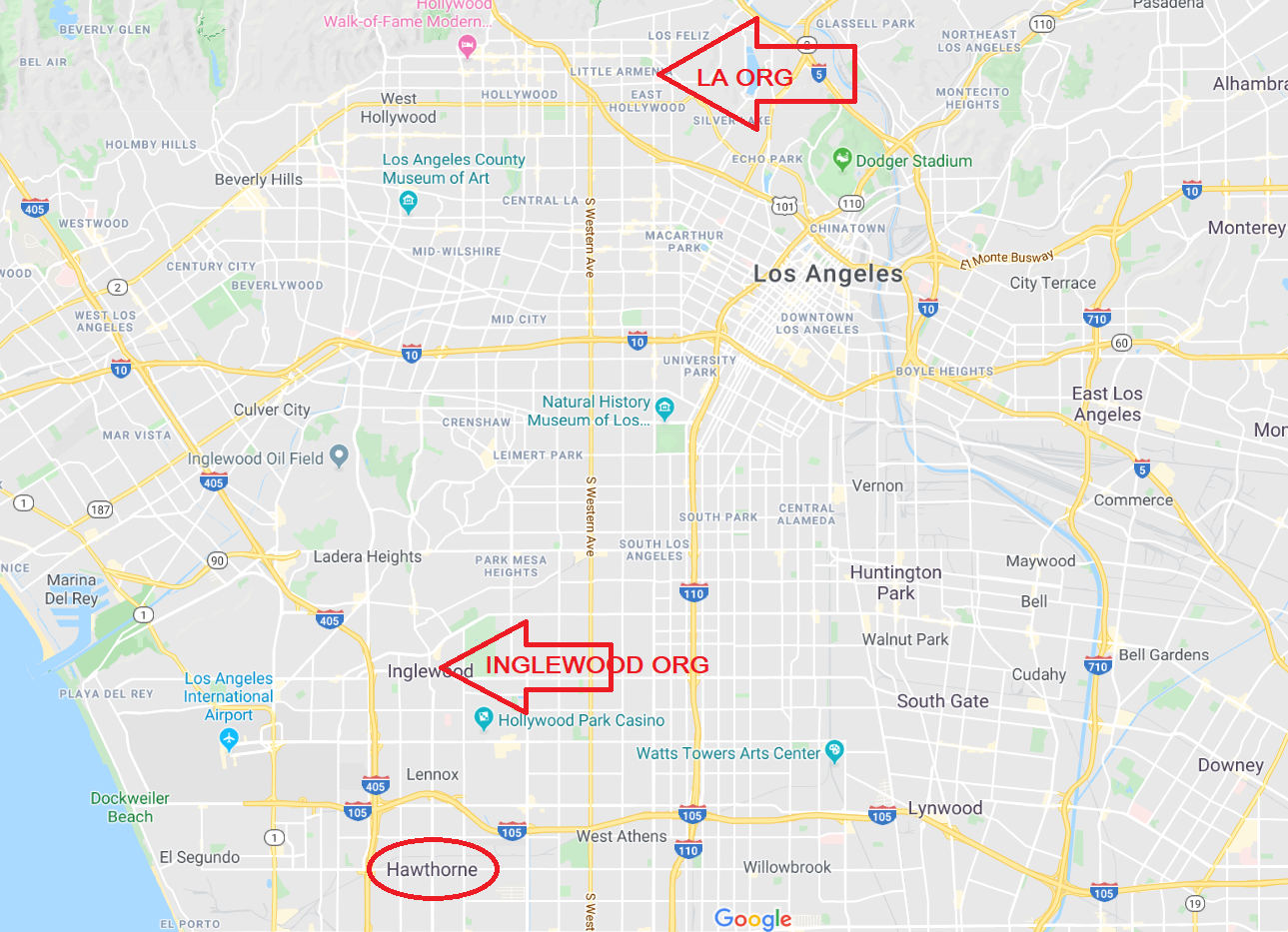 And if you are unfamiliar with LA you may not know that the one mile hop from Hawthorne to Inglewood on surface streets may take 10 minutes and the 10 mile trip to LA Org, depending on the time of day, will take between 40 minutes and an hour (though as she says, with LA's famously inept public transport system it's 2 hours).
So, here is the simple question. If as she says, this is all about "getting someone up the Bridge" then why not tell this elderly lady to do her SRD in her "local" org in Inglewood?
Logic dictates that as the sensible solution.
Of course, the truth is that they are so desperate for "stats" — getting a "Start" and "SRD Hours" that they will come up with insane "solutions" to make it happen. That is the only thing that really matters to them.
If, as they claim, scientology is expanding like never before and "curious" people are flooding in, wouldn't LA Org have such an abundance of people they wouldn't even notice if one old lady did her SRD at Inglewood instead of LA Org?
They are literally starving for anyone who will start anything in the biggest org on earth in the hotbed ground zero of scientology.
This IS the state of scientology today.
Despite the Miscavige hype at the events, the reality is things are desperate inside the bubble.