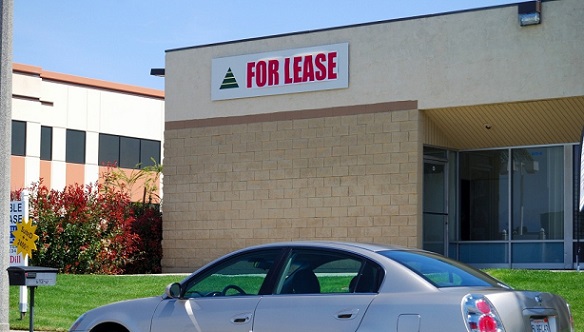 We have some interesting information from the Pubs Sector about Mission booksales, and by extrapolation about the Mission network itself.
More substantiation of the non-existent "massive international boom."
Sorry about the formatting, they sent this out as a password encoded document and I could not figure out how to get it copied over in its original format, so this is a just the text. There are two columns, all the way down the left is "Materials Sales" (Gross Booksales in dollars) and the right column is "Raw booksales."
Many missions appear here more than once, someone with more time than I have could take these lists and compile a total number of "Active Missions" in the world.   If a Mission is not even selling a single book, it could not be classified as an active mission. Of course, there are some ridiculous figures here — clearly materials "donations" rather than actual booksales as Kosice the #1 mission for GBS is not even in the top 50 of raw booksales. And you know the dead as a doornail Belleair Mission strictly caters to Flag public and Flag rejects.
It would appear that the numerous Missions that scientology.org still lists in Russia are figments of their imagination.
Perhaps someone can figure out the total number of active missions internationally. I will add it into this post here _____ with credit to whoever does so…. 🙂 (A breakdown by area would be even better)
But just from glancing at this list, I would be sure the grand total of active missions around the world is LESS THAN ONE HUNDRED.
Thanks to Draco, Silvia, Roy McGregor, MaBu and Detlef Rutchaz for taking the time to sort through the list and conclude that there are either 94, 96 or 98 ACTIVE MISSIONS on planet earth.  My guess was confirmed. This is about 25% of the number reported by the church, and added to the 150 orgs means there are about 250 SCIENTOLOGY ORGS AND MISSIONS INTERNATIONALLY (while they assert there are 11,000 scientology orgs, missions and "associated groups").  Thanks also to Roy McGregor for providing the breakdown by country that is now at the end of the post.
Dear All Mission Pioneers,

Welcome to week #4 of the Books Make Booms Game! This quarter we has two categories being played, the Books Make Booms Mission Game and our newest addition the Books Make Booms Hall Of Fame! 

Very well done to Stephanie in New Orleans who is maintaining her number one spot as the top raw bookseller in all Missions internationally! 

And a congratulations goes out to Adriana and Silvia from Belleiar, Stephanie from New Orleans and Rondi from Baton Rouge who moved up to the BOOK MASTERS LEAGUE last week! Keep up the good work!

SPECIAL NOTE: The salesmen standings are encoded with the same password as the weekly report. Call into Bridge if you do not have this 323-888-6200, ask for Sarah or Jenny.

Best Regards,
Sarah Allen
Mission Sales Manager BPI

& Jenny Su
Mission Sales Assistant BPI
MATERIALS SALES STANDINGS

RAW BOOKSALES STANDINGS

BOOK MASTERS LEAGUE
      BOOK LEGEND LEAGUE
#
MISSION
BOOKSELLER
GBS
#
MISSION
BOOKSELLER
RAW
1
KOSICE
Peter
$35,815
1
NEW ORLEANS
Stephanie Fielding
315
2
BELLEAIR
Adriana Scarpellini
$19,424
2
NEW ORLEANS
Mary Hood
298
3
BELLEAIR
Silvia Zanchi
$16,072
3
FUSHING
Elena Huang
131
4
BITZA
Alena
$11,226
      BOOK MASTERS LEAGUE
5
MACERATA
Stefano
$7,258
#
MISSION
BOOKSELLER
RAW
6
NEW ORLEANS
Stephanie Fielding
$5,428
1
BELLEAIR
Cristina Parisio
87
7
BATON ROUGE
Rondi Adi
$5,387
2
TAICHUNG
Pei-yi (Vicky) Chen
78
BOOK EXPERTS LEAGUE
3
TAICHUNG
Yi-ling Wei
55
#
MISSION
BOOKSELLER
GBS
4
BELLEAIR
Marian Esnoval
54
1
HSI-AN
Wei-ming Wu
$4,643
5
GENOVA
Enrico
52
2
HSI-AN
Molly
$4,500
    BOOK EXPERTS LEAGUE
3
BITZA
Andrey
$3,807
#
MISSION
BOOKSELLER
RAW
4
TAICHUNG
Shu-sing Chang
$3,799
1
TAICHUNG
Yi-ling
36
5
CHAI-YI
Pure Chen
$3,509
2
BATON ROUGE
Dexter Manuel
35
6
LUGANO
Lucio
$3,239
3
TAOYUAN
Damo
35
7
FUSHING
Elena Huang
$3,222
4
NEW ORLEANS
Katie Lizana
32
8
BITZA
Evgeniy
$2,623
5
SAO PAULO STH
Euri Magalhaes
32
9
COSTA RICA
Beatriz Martínez
$2,494
6
DAAN
Evan
29
10
BATON ROUGE
Dominic Boudreaux
$2,360
7
SINYI
Jenny Chen
29
11
NEW ORLEANS
Mary Hood
$2,125
8
BERGAMO
Giuseppe
28
12
TAICHUNG
Yu-shuan (Christine) Liu
$1,773
9
TAOYUAN
Ken Yao
27
13
BERGAMO
Ornella
$1,773
      BOOK BEGINNERS LEAGUE
14
KOSICE
Tomas
$1,604
#
MISSION
BOOKSELLER
RAW
15
SENIGALLIA
DANILO
$1,564
1
FUSHING
Huei-fen Li
24
16
BITZA
Oleg
$1,483
2
MACERATA
Simona
24
17
SAMARA
Marina
$1,479
3
NEW ORLEANS
Jeri Lizana
22
18
LUZERN
Hanspeter
$1,457
4
CHAI-YI
Miao
22
19
SAO PAULO STH
Euri Magalhaes
$1,391
5
RAVENNA
Marco
22
20
COMO
Maria
$1,361
6
NEW ORLEANS
Rick Fielding
20
21
MISKOLC
Denes
$1,338
7
HARLINGEN
Ernesto
17
22
TAICHUNG
Yi-ling Wei
$1,288
8
BITZA
Andrey
17
23
RAVENNA
Marco
$1,254
9
SAO PAULO STH
Simone Rocha
16
24
TAICHUNG
Chiu-sin Liu 劉秋辛
$1,233
10
MODENA
Mattioli G.
16
25
GENOVA
Enrico
$1,167
11
HSI-AN
Wei-ming Wu
15
26
SAO PAULO STH
Simone Rocha
$1,118
12
SENIGALLIA
Samuel
13
27
CAPITAL
Micky
$1,115
13
BITZA
Denis
13
28
TAICHUNG
Pei-yi (Vicky) Chen
$914
14
ULM
Christel
12
29
CAPITAL
Tiger Wu
$863
15
COMO
Mimmo
11
30
NEW ORLEANS
Katie Lizana
$855
16
MODENA
Domeniconi M.
11
31
SENIGALLIA
Lory
$847
17
FOVAROS
Ákos
11
32
FOOTHILLS
Chuck
$820
18
PISA
Simona
11
33
BITZA
Denis
$797
19
SENIGALLIA
Soraia
11
34
BERGAMO
Giuseppe
$740
20
RIVERPARK
Tony Chen
10
35
BOURNEMOUTH
Steph
$685
21
HSI-AN
Jiun-wei Hsu
10
36
TAICHUNG
Shu-mei Yang
$673
22
SEVILLA
Daniel
10
37
DAAN
Evan
$633
23
BOURNEMOUTH
Mel
10
38
TAOYUAN
Damo
$616
24
VICENZA
Andrea
10
39
BUDA
Giorgio
$615
25
EL PASO
Joni Superville
9
40
TAIPEI
Joyce Liu
$603
26
HSI-AN
Yu-juan Chen
9
41
FENGYUNG
Angie
$601
27
WIESBADEN
Marion
9
42
CLEARWATER
Ann Manierre
$594
28
SENIGALLIA
Danilo
9
43
COSTA RICA
Sandra Gabarrete
$592
29
BITZA
Natalya
9
44
SINYI
Jenny Chen
$588
30
S.ANGELO
Barbara
9
45
YUANKANG
Natasha Cheng
$582
31
SAN FRANCISCO
Tim H
8
46
COSENZA
Antonello
$576
32
SONOMA
Rafael
8
47
LEVICE
Petra
$564
33
WIESBADEN
Diana Wiemer
8
48
TAICHUNG
Meng-jen Hsieh
$561
34
BREMEN
Sieglinde
8
49
LUZERN
Judith
$558
35
SEVILLA
Miguel Angel
8
50
FOVAROS
Szilvi
$520
36
LEVICE
Denisa
8
51
BERGAMO
Anthea
$509
37
LEVICE
Petra
8
52
TAOYUAN
Ken Yao
$508
38
BITZA
Anatoliy
8
53
COMO
Mimmo
$508
39
BERGAMO
Daniela P.
8
BOOK BEGINNERS LEAGUE
40
FUSHING
Yi-ling Peng
7
#
MISSION
BOOKSELLER
GBS
41
TAICHUNG
Chiu-sin Liu 劉秋辛
7
1
BOURNEMOUTH
Debbie
$498
42
MODENA
Gianna
7
2
BATON ROUGE
Dexter Manuel
$497
43
MODENA
Andrea S.
7
3
OLBIA
Lauretta
$492
44
LUZERN
Erich
7
4
ULM
Roswitha
$491
45
OCALA
Jennifer Grant
6
5
FOVAROS
Akos
$485
46
EL PASO
Jody Kincaid
6
6
LECCO
Guido
$482
47
BOURNEMOUTH
Julie
6
7
EL PASO
Joni Superville
$460
48
BERGAMO
Luca C.
6
8
KOSICE
Jozef
$455
49
SENIGALLIA
Bruna P.
6
9
HARLINGEN
Ernesto
$445
50
SAN FRANCISCO
Barb B
5
10
CAPITAL
Jason
$430
51
SAN FRANCISCO
James G
5
11
LEVICE
Denisa
$421
52
NEW ORLEANS
Seibold
5
12
DONGCHI
Jeans
$418
53
SAO PAULO STH
Beny
5
13
CAPITAL
Kuei-ho Yang
$401
54
CAPITAL
Stilla
5
14
BITZA
Anatoliy
$400
55
VALENCIA
Mayka
5
15
SAO PAULO STH
Hugo
$399
56
MODENA
Lorena B.
5
16
LEVICE
Silvester
$379
57
MODENA
Marco M.
5
17
ULM
Christel
$379
58
BOURNEMOUTH
Heth
5
18
CAPITAL
Lydia Wu
$373
59
FOVAROS
Szilvia
5
19
TECK
Bärbel
$364
60
LEVICE
Silvester
5
20
BARLETTA
Antonio L.
$364
61
BITZA
Evgeniy
5
21
MACERATA
Simona
$361
62
LUGANO
Cristian
5
22
SENIGALLIA
Samuel
$339
63
MODENA
ELISA
5
23
BITZA
Natalya
$321
64
BUENAVENTURA
Katie Jones
4
24
SALT LAKE CITY
Cindy Wright
$318
65
BUENAVENTURA
Jay SooHoo
4
25
COSTA RICA
Rocio  Corella
$312
66
EL PASO
Victor Boozer
4
26
HSI-AN
Lou-mei Huang
$310
67
NEW ORLEANS
Harold
4
27
BELLINZONA
Nicola
$309
68
SAO PAULO STH
Robson
4
28
BUENAVENTURA
Katie Jones
$307
69
CHAI-YI
Shu-juan
4
29
BITZA
Rafis
$307
70
HSI-AN
Lou-mei Huang
4
30
BITZA
Kseniya
$303
71
TAOYUAN
Ching-de
4
31
HSI-AN
Jiun-wei Hsu
$302
72
TAOYUAN
Din-tan
4
32
VALENCIA
Pepe
$301
73
VALENCIA
Poli
4
33
LEVICE
Marian
$300
74
MODENA
Vitali
4
34
FOOTHILLS
Stacy Kitchens
$290
75
SZEKSZÁRD
József
4
35
FUSHING
Huei-fen Li
$288
76
BUDA
Mónika
4
36
TAICHUNG
Mei-fan Chen
$283
77
CERCEDILLA
Agueda
4
37
FUSHING
Yi-ling Peng
$273
78
LUGANO
Lucio  C.
4
38
BOURNEMOUTH
Mel
$271
79
SENIGALLIA
Roberta
4
39
HSI-AN
Yu-juan Chen
$269
80
ULM
Martin
4
40
COSTA RICA
Amparo Monsalve
$265
81
CLEARWATER
Ann Manierre
3
41
ANCHORAGE
Rebecca Lasley
$262
82
BEVERLY HILLS
Jeff Kronen
3
42
NEW DELHI
Amiyati Bhoi
$261
83
SHERMAN OAKS
Randy South
3
43
CHAI-YI
Miao Lin
$260
84
CAPITAL
Kiki
3
44
SKOPJE
Emilija
$246
85
CAPITAL
Jason
3
45
TAICHUNG
Ting-shuan Sheh
$239
86
WIESBADEN
Juergen
3
46
TAICHUNG
Chian-chung Chian
$237
87
SZEGED
Márti
3
47
BOURNEMOUTH
Heth
$235
88
NEW DELHI
Amiyajyoti
3
48
WIESBADEN
Marion
$233
89
LEVICE
Marian
3
49
SENIGALLIA
Bruna M.
$227
90
MODENA
Lorena M.
3
50
DAAN
Joanne
$223
91
BANSKA BYSTRICA
Ladislav
3
51
SAN FRANCSCO
Barb B
$220
92
BUDA
Akos
3
52
RIVERPARK
Tree Nebeker
$207
93
COMO
Giusy
3
53
CHAI-YI
Brighten Chen
$204
94
DUBLIN
Viktor
3
54
COSTA RICA
Rosibel Castro
$199
95
ULM
Sandra
3
55
DAAN
Ya-han
$199
96
ANCHORAGE
Rebecca Lasley
2
56
MISKOLC
Zoltan
$195
97
ANCHORAGE
Peggy Ash
2
57
BERGAMO
Paola
$195
98
EASTSIDE
Violetta Kelly
2
58
GÖPPINGEN
Evi
$193
99
CHICO
Brian Daellenbach
2
59
TAICHUNG
Wei-zeh Hung
$192
100
SAN FRANCISCO
Marcela O
2
60
LUZERN
Erich
$190
101
SONOMA
Tanja
2
61
CAPITAL
Kiki
$185
102
BATON ROUGE
Cynthia Beauvais
2
62
COSTA RICA
Miriam Anchia
$184
103
NEW ORLEANS
Peggy Vuljoin
2
63
BOURNEMOUTH
Julie
$174
104
GUATEMALA
Boris Caceres
2
64
CAPITAL
Chun-shiu Wang
$172
105
SAO PAULO STH
Carmelia
2
65
VALENCIA
Esther
$172
106
SAO PAULO STH
Marcus Oliveria
2
66
PILSEN
Zdenek
$169
107
SAO PAULO STH
Luciana
2
67
BUENAVENTURA
Jay SooHoo
$167
108
CHARTWELL
Di Woodly
2
68
SENIGALLIA
Inco
$164
109
CHANG HUA
Vera Chou
2
69
DUNAUJVAROS
Etu
$164
110
DAAN
Shuei-fang
2
70
TAICHUNG
Ya-ling Lai
$163
111
MISKOLC
Zoltan
2
71
PILSEN
Ivana
$157
112
SALZBURG
Reinhard
2
72
NEW ORLEANS
Peggy Vuljoin
$150
113
SENIGALLIA
Nicola S.
2
73
BITZA
Rustam
$149
114
VALENCIA
Esther
2
74
VALENCIA
Mayka
$138
115
LUZERN
Hans Ruedi
2
75
WIESBADEN
Diana Wiemer
$138
116
SENIGALLIA
Elisa
2
76
GÖPPINGEN
Waltraud
$137
117
WIESBADEN
Heidi
2
77
COMO
Giusy
$136
118
SAMARA
Julia
2
78
BITZA
Vita
$132
119
MODENA
Gianfranco A.
2
79
BEVERLY HILLS
Eiman
$131
120
SEVILLA
Maximinio
2
80
RIVERPARK
Tony Chen
$130
121
BITZA
Rustam
2
81
HUA-LIEN
Jenny Hsu
$130
122
SENIGALLIA
Soraia
2
82
SONOMA
Rafael
$125
123
BARLETTA
Antonio P.
2
83
COSTA RICA
Jorge Jimenez
$123
124
BERGAMO
Antonietta
2
84
TAICHUNG
Yi-shuan Huang
$117
125
BERGAMO
Vincenzo
2
85
SAN FRANCSCO
James G
$115
126
DUBLIN
John
2
86
WIESBADEN
Claudia
$114
127
DUBLIN
Mariette
2
87
WIESBADEN
Jürgen
$111
128
LEVICE
Vlastimil
2
88
SAN FRANCSCO
Tim H
$110
129
LUZERN
Pius Broch
2
89
SZEKSZÁRD
Anna
$110
130
MACERATA
Gregory
2
90
SAMARA
Julia
$109
131
SENIGALLIA
Giuliana
2
91
FUSHING
Ya-ying Wang
$108
132
SENIGALLIA
Marianna
2
92
EKATERINBURG
Eugene
$107
133
ZUG
Monika
2
93
TAICHUNG
Huei-wen Lai
$107
134
ANCHORAGE
Margaret Markanthony
1
94
SEVILLA
Miguel
$106
135
CAPITOL
Steve Hill
1
95
SAO PAULO STH
Robson
$105
136
SALT LAKE CITY
Miek Wright
1
96
EGER
Anna
$103
137
BATON ROUGE
Joseph Williams
1
97
MECHELEN
Gerry
$103
138
CLEVELAND
Ron Baginski
1
98
FOOTHILLS
Ronnette
$100
139
PUERTO ORDAZ
Elio Sanoja
1
99
TAICHUNG
Huei-juan Lin
$100
140
LEICHARDT
Jane Bautista
1
100
CAPITAL
Stilla
$99
141
LEICHARDT
Peter Shead
1
101
SZEGED
Ottília
$96
142
LEICHARDT
Giino Cuomo
1
102
CLEARWATER
Cory Judge
$95
143
FUSHING
Huei-ling Pan
1
103
RAGUSA
Lucia
$95
144
TAIPEI
Boyce Hsu
1
104
TAICHUNG
Sheng-Ming (Jammy) Wang
$93
145
TAIPEI
Vivien Wen
1
105
TAICHUNG
Shan-shan Chou
$93
146
BORDEAUX
Françoise G.
1
106
VALENCIA
Delmi G.
$92
147
BORDEAUX
Françoise D.
1
107
COSTA RICA
Yanneth Galindo
$90
148
SENIGALLIA
Pasquale
1
108
LEVICE
Ria
$88
149
SAMARA
Elena
1
109
SZEKSZÁRD
József
$88
150
BERGAMO
Reddy
1
110
RAVENNA
Elisa
$87
151
BORDEAUX
Bruno
1
111
RAVENNA
Simona
$87
152
COMO
Marina M.
1
112
EL PASO
Jody Kincaid
$85
153
SENIGALLIA
Bruna M.
1
113
DAAN
Shuei-fang
$85
154
DUNAUJVAROS
Anita
1
114
NEW DELHI
Sumit Bhatt
$83
155
BITZA
Oleg
1
115
SHATILAVKA
Vladimir
$83
156
BREMEN
Hans Jurgen
1
116
UPLAND
Carole Mathy
$82
157
MODENA
Eros C.
1
117
VICENZA
Andrea
$80
158
SAMARA
Pavel
1
118
LUZERN
Maria
$77
159
TECK
Hinz
1
119
TAICHUNG
Sing-yi Chuang
$76
160
BARLETTA
Dominique
1
120
BUDA
Monika
$74
161
LEVICE
Karol
1
121
LUZERN
Hans Rudi
$73
162
LUZERN
Elisabeth
1
122
BUENAVENTURA
Vicki Miller
$71
163
NEW DELHI
Yatin
1
123
FOOTHILLS
Lynn Simmington
$70
164
SAMARA
Sveta Shishkina
1
124
RIVERPARK
Melody Brink
$70
165
SENIGALLIA
Lory
1
125
AVELLINO
Lello
$70
166
BANSKA BYSTRICA
Renata
1
126
BANSKA BYSTRICA
Ladislav
$69
167
BANSKA BYSTRICA
Roman
1
127
TAIPEI
Jessica Lou
$69
168
BERGAMO
Floriana
1
128
TAICHUNG
Ning-jung Chen
$66
169
BERGAMO
Mariangela
1
129
DUBLIN
Viktor
$66
170
BITZA
Anatoliy
1
130
VALENCIA
Poli
$65
171
BITZA
Rafis
1
131
FOVAROS
Melinda
$63
172
BITZA
Sergey
1
132
BREMEN
Sieglinde
$63
173
BREMEN
Christine
1
133
CAPITOL
Susan
$62
174
BUDA
Réka
1
134
N TAOYUAN
Jean
$62
175
COMO
Anna M.
1
135
NEW DELHI
Ranjeet
$62
176
DUBLIN
Massimo Pasina
1
136
CHICO
Brian Daellenbach
$60
177
FOVAROS
Ibolya
1
137
CHANG HUA
Vera
$57
178
LUZERN
Mia
1
138
CAPITOL
Russell
$56
179
MARSEILLE
Ghislaine Huet
1
139
TAICHUNG
Ren-kuan Hsu
$56
180
MODENA
Bandierini
1
140
ZUG
Monika
$56
181
MODENA
Miki
1
141
EL PASO
Victor Boozer
$55
182
MODENA
ULISSE
1
142
SAN FRANCSCO
Marcela O
$55
183
RAVENNA
Francesca C.
1
143
BATON ROUGE
Connie Landry
$55
184
RAVENNA
Marta L.
1
144
NEW DELHI
Nopa Ram Kheechar
$55
185
RAVENNA
Vanda
1
145
TAICHUNG
Yu-shiang Chian
$54
186
SAMARA
Aleksandr
1
146
TAOYUAN
Ching-de
$54
187
SENIGALLIA
Elisa P.
1
147
SZEGED
Marti
$51
188
SENIGALLIA
Incoronata
1
148
COSTA RICA
Didier Rodriguez
$50
189
SZEGED
Oláh Bori
1
149
UPLAND
Terry Turner
$49
190
ULM
Armin
1
150
SAO PAULO STH
Luciana
$49
191
ULM
Sonja F.
1
151
BUENAVENTURA
Kati Braun
$44
192
BREMEN
Karin
1
152
GUATEMALA
Boris Caceres
$44
153
TECK
Hana
$44
154
LUZERN
Elsbeth
$44
155
CAPITOL
Steve Hill
$43
156
COSTA RICA
Maria Elena Ulate
$43
157
LUZERN
Pius
$42
158
SAO PAULO STH
Estela
$42
159
EASTSIDE
Violetta Kelly
$40
160
TAOYUAN
Din-tan
$40
161
PUERTO ORDAZ
Elio Sanoja
$39
162
LEVICE
Karol
$38
163
BITZA
Zulya
$38
164
SHERMAN OAKS
Randy South
$37
165
TAIPEI
Vivien Wen
$37
166
NEW DELHI
Yatin
$37
167
LEVICE
Laura
$37
168
SAO PAULO SOUTH
Marcos Oliveira
$36
169
MODENA
Andrea S.
$36
170
ANCHORAGE
Peggy Ash
$35
171
HOUSTON
Gary Pariani
$35
172
COSTA RICA
Katherin Alfaro
$35
173
BARLETTA
Antonio P.
$35
174
CERCEDILLA
Nuria
$34
175
OCALA
Jennifer Grant
$32
176
NEW DELHI
Ashutosh
$32
177
BITZA
Natalya
$30
178
SAMARA
Aleksandra
$30
179
CHARTWELL
Di Woodly
$29
180
ULM
Sefi
$27
181
SAO PAULO STH
Carmelia
$26
182
NEW DELHI
Johnson
$26
183
BUDA
Réka
$25
184
BATON ROUGE
Joseph Williams
$25
185
COSTA RICA
Elenia Orozco
$25
186
LEICHARDT
Jane Bautista
$25
187
LEICHARDT
Peter Shead
$25
188
LEICHARDT
Giino Cuomo
$25
189
KOSICE
Tereza
$25
190
BANSKA BYSTRICA
Renata
$25
191
SARATOV
Elena B.
$25
192
BREMEN
Karin
$23
193
TECK
Kirsten
$23
194
BITZA
Irina
$23
195
BORDEAUX
Françoise D.
$23
196
BORDEAUX
Françoise G.
$23
197
BORDEAUX
Bruno
$23
198
TAICHUNG
Jen-kuan Hsu
$22
199
ULM
Waltraud
$22
200
LUZERN
Vreni
$21
201
ANCHORAGE
Margaret Markanthony
$20
202
BEVERLY HILLS
Jeff Kronen
$20
203
RIVERPARK
Jeannie Hanson
$20
204
COSTA RICA
Maikol Ramirez
$20
205
COSTA RICA
Josa Rivas
$20
206
HSI-AN
Chi-ying Liang
$20
207
HSI-AN
En-yu Lin
$20
208
SEVILLA
Julio P.
$20
209
DUNAUJVAROS
Imre
$19
210
MANILA
Al
$18
211
BANSKA BYSTRICA
Roman
$18
212
ULM
Armin
$17
213
DUNAUJVAROS
Etelka
$17
214
DUNAUJVAROS
Anita
$17
215
ULM
Ursi
$16
216
CLEARWATER
Carter Manierre
$15
217
BATON ROUGE
Karl Salzman
$15
218
COSTA RICA
Daniela Morales
$15
219
COSTA RICA
Felipe Vargas
$15
220
FOVAROS
Attila
$15
221
NEW DELHI
Poulami
$15
222
FOVAROS
Bea
$15
223
TECK
Marianna
$14
224
EKATERINBURG
Lopanizina
$13
225
FOVAROS
Nora
$11
226
SONOMA
Tanja
$10
227
TAICHUNG
Chin-yuan Hsu
$10
228
CAPITAL
Pei-jing
$9
229
TAIPEI
Boyce Hsu
$9
230
NEW DELHI
Durgesh Raghav
$9
231
NEW DELHI
Bharti Gupta
$7
232
FUSHING
Huei-ling Pan
$6
233
NEW DELHI
Gaurav Verma
$6
234
MISKOLC
Zsuzsa
$6
235
SALT LAKE CITY
Mike Wright
$5
236
CLEVELAND
Ron Baginski
$3
237
FUSHING
Ya-Chian Wang 汪雅茜
$3
238
SAMARA
Lilia
$2
 UPDATE- LIST OF EVERY ACTIVE SCIENTOLOGY MISSION WORLD-WIDE -94 TOTAL
Australia
LEICHARDT
Austria
SALZBURG
Belgium
MECHELEN
Brazil
SAO PAULO SOUTH
Costa Rica
COSTA RICA
Czech Republic
PILSEN
England
BOURNEMOUTH
France
MARSEILLE
BORDEAUX
Germany
ULM
TECK
WIESBADEN
GÖPPINGEN
BREMEN
Guatemala
GUATEMALA
Hungary
MISKOLC
BUDA
FOVAROS
DUNAUJVAROS
SZEKSZÁRD
EGER
SZEGED
India
NEW DELHI
Ireland
DUBLIN
Italy
OLBIA
MACERATA
LECCO
LUGANO
BERGAMO
PISA
BARLETTA
COMO
RAVENNA
GENOVA
S.ANGELO
COSENZA
RAGUSA
AVELLINO
MODENA
Macedonia
SKOPJE
Phillipines
MANILA
Russia
BITZA
SAMARA
EKATERINBURG
SARATOV
Slovakia
KOSICE
LEVICE
BANSKA BYSTRICA
South Africa
CHARTWELL
Spain
SENIGALLIA
VALENCIA
SEVILLA
CERCEDILLA
Switzerland
LUZERN
BELLINZONA
ZUG
Taiwan
TAICHUNG
DONGCHI
DAAN
TAOYUAN
TAIPEI
FENGYUNG
SINYI
YUANKANG
N TAOYUAN
HUA-LIEN
CHANG HUA
HSI-AN
CHAI-YI
FUSHING
Ukraine
SHATILAVKA
United States of America
BELLEAIR
NEW ORLEANS
BATON ROUGE
EL PASO
HARLINGEN
SALT LAKE CITY
CAPITAL
BUENAVENTURA
SAN FRANCISCO
FOOTHILLS
CLEARWATER
RIVERPARK
BEVERLY HILLS
SONOMA
UPLAND
ANCHORAGE
CHICO
EASTSIDE
SHERMAN OAKS
HOUSTON
OCALA
CLEVELAND
Venezuala
PUERTO ORDAZ