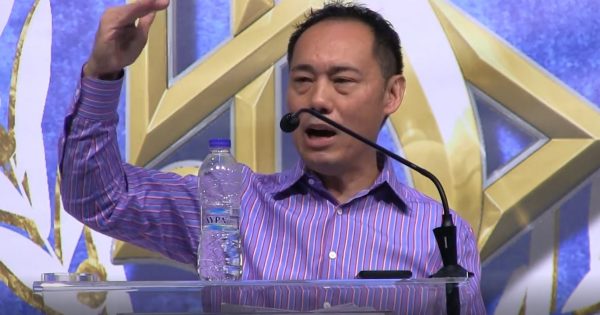 This is a recent email from Dave Kushin who we have been hearing a lot from recently.
For some reason (actually, it's for financial reasons – somehow he is making something out of this) he is promoting a seminar from the Chan Man.
According to this promotion, this is about "aging" and how Mr. Chan only sleeps 2 hours a night and never has a bad day even though he is 60. The implication is that he has found, within the "tech" the answers to aging and not sleeping. Nobody else seems to have figured this out, yet they all have the same "tech" as Chan Man does. I guess he is just smarter than everyone else. At least he is better at convincing people he is smarter…
Dave Kushin is clearly a "KSW" kind of guy.  Meaning he is wholly delusory.
This is scientology in its essence. Offer incredible things, pretend they are attainable, and sell, sell, sell people on them. They seem too good to be true. And they are.
From: Dave Kushin
Sent: Jul 7, 2020
Subject: HAVING ENERGY Michael Chan Thursday
According to Michael, this briefing is supposed to apply to aging.
Michael has said that it is usual for him to sleep two hours a night, never have a bad day (maybe a bad 30 seconds maximum), and that he is almost sixty.
The subject of the briefing is "Having the energy to play this game (energy as in aliveness and doingness)"
This is supposed to happen Thursday evening 7:30 Central Standard Time, 8:30 Eastern Standard Time, Email Julia ( Kansas City Org) at 
field.kc@scientology.net
to request a link to log in . . .
Free Remedies for Almost Anything
Ethics Specialist Course Completion
Survival Rundown Completion
FSM of more than one hundred intensives
And just for good measure, here is some fairly recent promo from the great man himself: