Wow….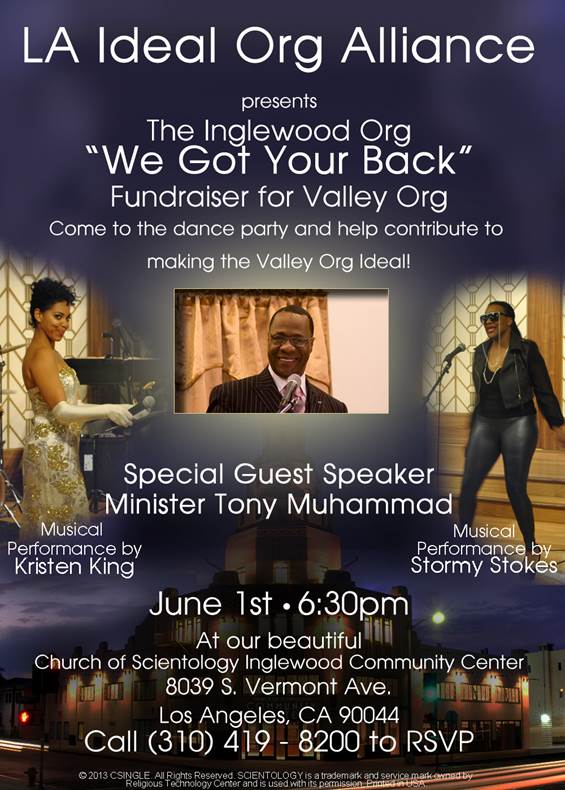 Have the Nation of Islam taken over the Church of Scientology Inglewood?
What is in this for the NOI? How can buying a building in the Valley for a Church of Scientology possibly help forward their agenda?
Have the NOI and Church of Scientology merged into one organization? 
Understand that Tony Muhammad is the head of the Western Region of the Nation of Islam.  This would be like Heber Jentzsch being the features speaker at the Los Angeles Mormon Temple fundraiser to raise money to build a new Mormon Temple in the Valley.  Why would he do that instead of speak at the Scientology church to raise money for another Scientology church….
Just too many outpoints.