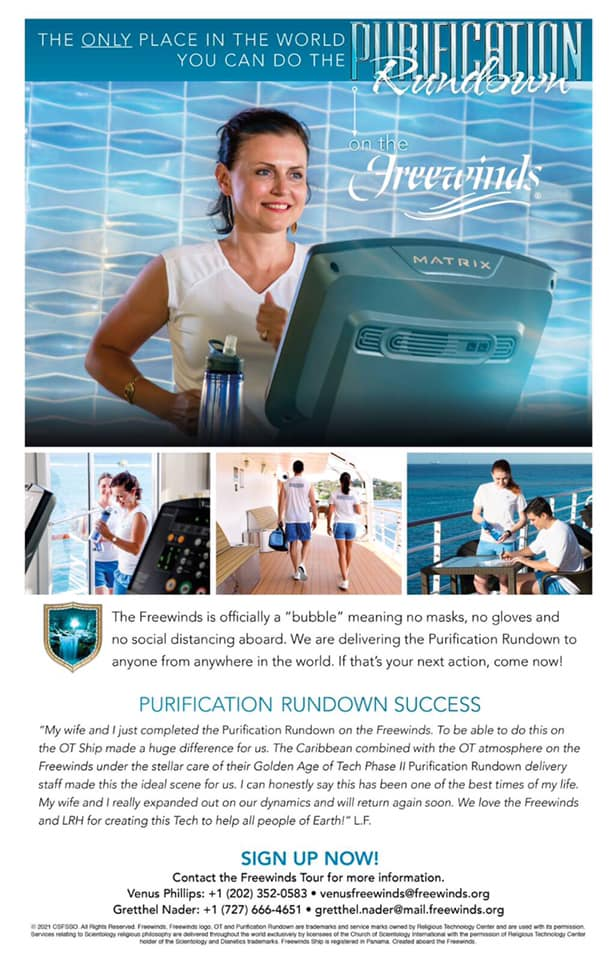 It is pretty remarkable that the "OT Ship" is now specializing as the place to go to do the Purif. The ONLY place in the world? What about the Narconons? They are advertising that they are open? But they don't count?
Actually, I bet there are plenty of places you can in fact do the Purif — New Zealand and Australia come to mind. They are conducting sporting events with capacity crowds…. In fact, there are probably places in the US where they are delivering the Purif. Maybe not in California, but Texas is ignoring recommendations on Covid protocols…
Seems this is most likely a lie — though it makes sense. They have been desperate to get anyone to the Freewinds for anything for a long time. They just don't have enough customers to squeeze money out of to keep afloat.
So, they go for the lowest hanging fruit. Requires no auditors, let alone OT auditors. And they can keep people there for weeks sitting in a sauna.
But talk about desperate.
And now they're promoting objectives too?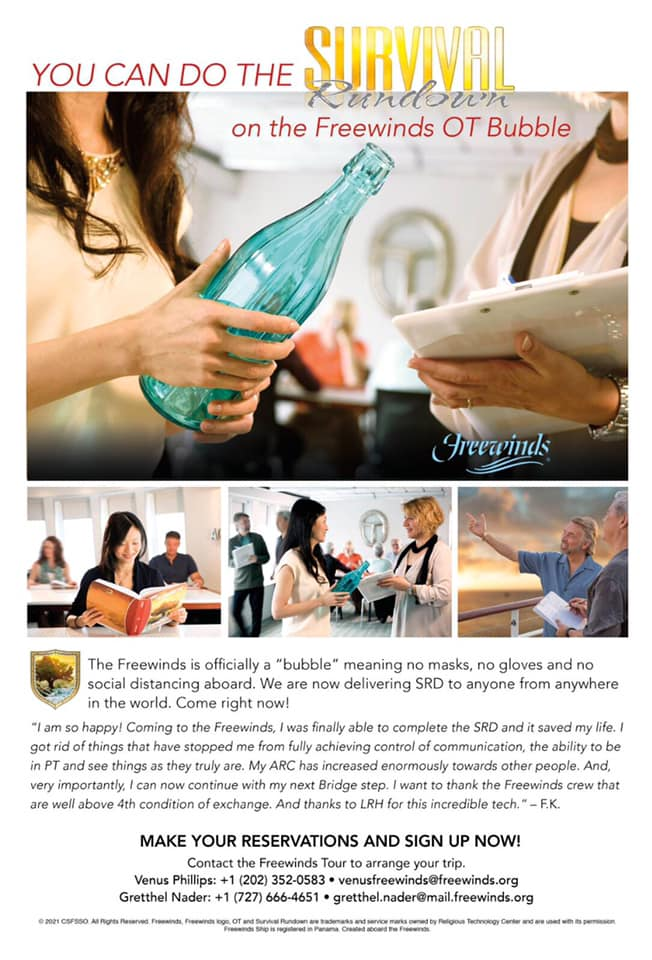 The Freewinds needs a new designation.
This is no longer the "Top of the Bridge OT Ship off the crossroads of the world" it is Pirates of the Caribbean, trying to grab any money they can from raw meat.