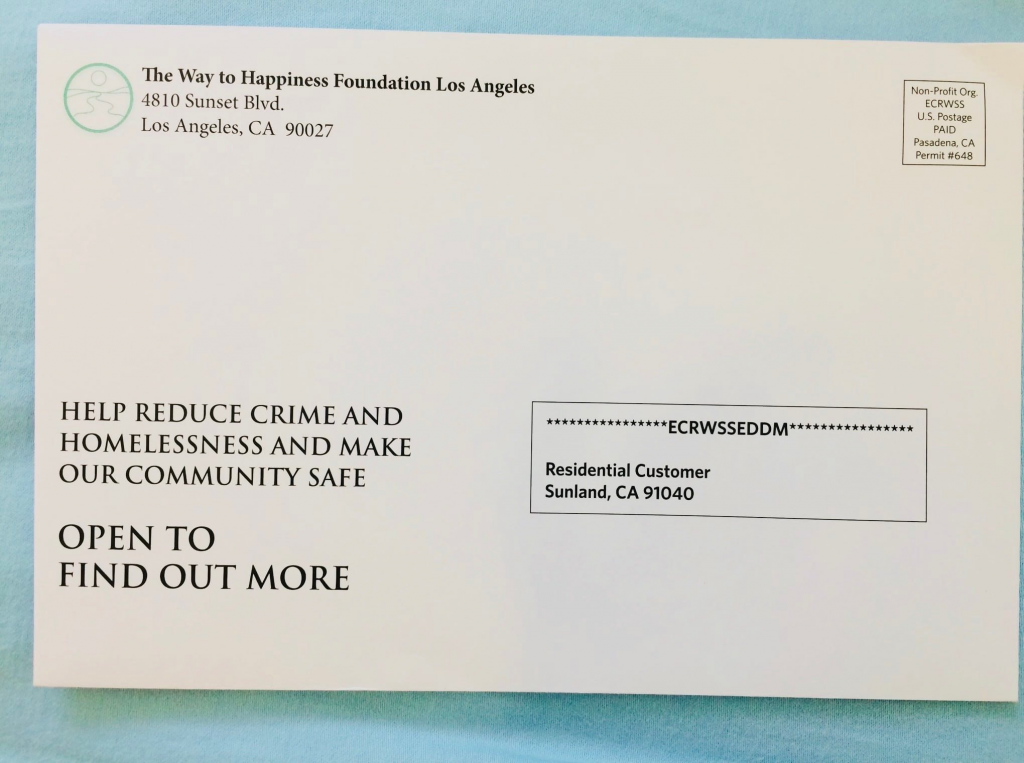 The big hype about "getting WTH into the hands of everyone in Sunland" is apparently not exactly that. Rather, it is sending out a "promo mailing" to addresses in Sunland.
The percentage of people that throw this sort of thing straight into the garbage is very high. I never open 99% of these sort of generic mailings and I am sure I am not in the minority.
But for the few who do — can you imagine the disappointment of finding out that the pitch for reducing homelessness and crime is to buy copies of the Hubbard WTH booklet?
Set aside the fact that the booklet is a childish rendition of "do's and don'ts" — it does at least mention "Don't do anything illegal." While scientology claims that having people read this platitude has caused crime rates to plummet (never once verified), what the booklet doesn't mention is anything about charity or homelessness.
Hubbard notoriously looked down his nose at the unemployed and homeless as "downstats" and "degraded beings" — and decreed that helping such people only encouraged them to continue their bad habits. Scientology has millions of square feet of empty or massively underutilized buildings. Never once have they offered them as shelters for the homeless. It is just not in the DNA of scientology as taught by Hubbard.
The idea that WTH is going to do anything about homelessness is even more absurd than it doing anything about crime.