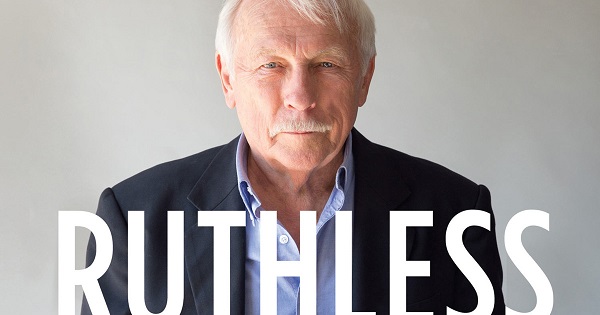 I have not previously witnessed such a concerted online "dead agent" campaign as the one the church is waging against Ron Miscavige.
Not since the days of the Squirrel Busters camped outside the home of Marty and Monique Rathbun for months on end has there been anything like this.
And it is indicative of just how concerned Miscavige is about the damage his father continues to inflict. The minions that put these campaigns together are only going over the top because this is "command intention" (ie what COB has ordered). They don't act against COB's dad without explicit orders, believe me.
This is a screen shot of one of one of my email accounts. It shows a collection of emails from the last month – every one of them an attempt to "Dead Agent" Ron. Each of them sent from stooge email accounts that are opened only for the purpose of sending out "entheta" on Ron. Open any one of these emails and there is the usual personal attacks, proclaiming all sorts of outrageous and false things about him. This is the standard operating pattern of Miscavige and scientology – smear.
The question I always ask is: "why isn't this sourced to scientology?" Why the subterfuge with fake email accounts from "anonymous" people? If this really IS true information, why doesn't it come from the church or even better, from David Miscavige himself? If you are going to bother with this sort of response, why hide the source? Well, it would appear they fear being sued for libel.

So religious.
So in keeping with the "Creed of the church of scientology":
We of the Church believe:
That all men have inalienable rights to think freely, to talk freely, to write freely their own opinions and to counter or utter or write upon the opinions of others.
Except when those thoughts, speech or writing are not in agreement with us. Then they have NO rights  and we deem them to no longer be human.