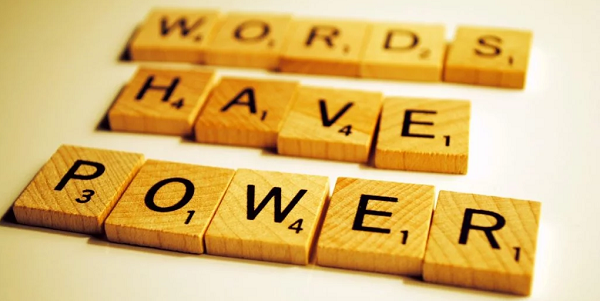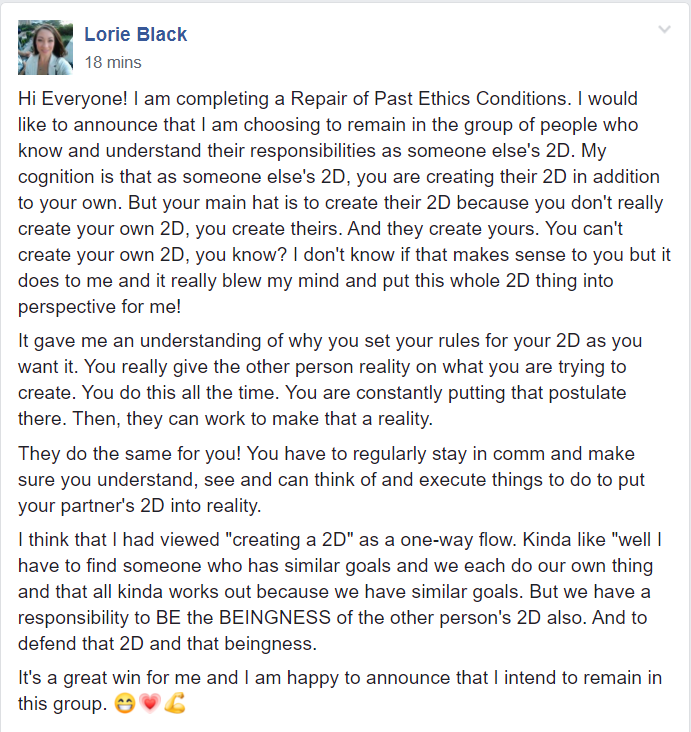 This Facebook post highlights something important about Scientology. The incomprehensible code language that scientologists speak.
To a non-cult member I am sure this is virtual gibberish: 2D, postulates, flows, beingness and the whole idea of a "liability formula" and repair of past ethics are just meaningless terms and concepts.
This does two things — it reinforces the "us against them" construct that is a foundation of all cults, keeping the members in the mind prison because the outside world (wogs) don't understand them.
And…
It allows them to define things in their own way.
And this posting illustrates perhaps the most insidious part of this. Scientologists categorize all unethical sexual behavior as "out-2D" (2D means 2nd Dynamic which is defined in scientology as the urge towards survival through sex and families).  If someone is a rapist they are "aberrated on the 2D" as a more correct and precise "technical term". The accusations of rape made against Danny Masterson were dismissed as "he needs to raise his confront on the 2D" and he needs "his aberrations handled." Normal, "wog" terminology is rarely, if ever, used. Children raised in scientology don't even understand the term "rape" and "pedophilia". It is a way of covering up crimes by redefining them in scientology terms — and of course, scientology has the only solution to "handle the problem."
This is a characteristic of all cults — but I do believe L. Ron Hubbard perfected the art. He talked a lot about "definitions" and spoke of the work of Alfred Korzybski and his theories about general semantics and the relationship between reality and language.
Of this there can be no argument — scientology has a highly refined and extensive nomenclature that is extremely difficult for outsiders to grasp and it sets scientologists apart from the non-scientologists more than any other characteristic they have in common. Even today, I still struggle not to think and use scientology terms. It is so ingrained it is perhaps the hardest thing to shake. Sometimes I am still unsure if a term is "scientologese" or regular english — and even if it is regular english, whether it has a differently shaded meaning in scientology (like "natter")…
It's a fascinating subject, and people much smarter than I have written extensively about it. This Facebook post "triggered" me to comment about it.