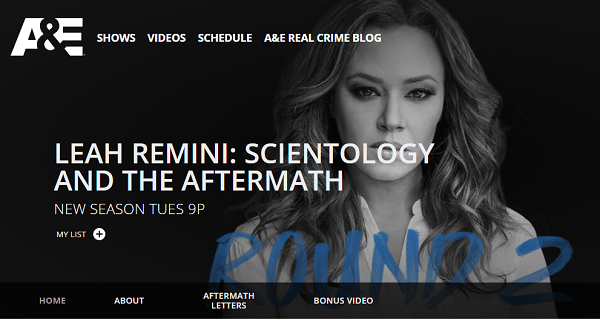 As always, thanks to everyone for your amazing support.
Most heartfelt thanks to Marie Bilheimer and Lauren Haggis — two beautiful, courageous and caring women. Without contributors like them who are willing to stand up and bravely tell their stories, there would be no show at all. The purpose of this program is to provide a venue for the real, painful stories of life in scientology to be told. It cannot happen without those who will sit down before the camera.
Every contributor knows that any remaining scientology friends they may have had will instantly disconnect (even though "that practice is not part of scientology") and that some of those old friends are going to be dragged out of mothballs to say things about them… They won't be true, they will be scripted and put N. Korean POW videos to shame, but they will hurt nevertheless. That is what they are intended to do. Hurt.
And again, please remember there is only so much we can fit in the minutes available for the show. I wish we could tell the entire story of every person as the amazing details and information they have is so compelling and so heartbreaking. A&E provides the opportunity to tell these stories, but there are limitations in what can be included and what has to be left out. We have to try to capture what's important in 48 minutes.
Scientology has no limit on its willingness to "attack the attacker."  But it is comforting to remember as they careen on down the path of self-destruction, every action they take to shame the victims moves them closer to finally driving off the inevitable cliff.
I would love to hear your views about the episode.
And also as I always do, for anyone newly coming to this blog, I include some relevant links to earlier blog articles.
To begin to understand the mindset scientologists have about those who criticize any part of it, read this article:
Dealing with Critics of Scientology — The L. Ron Hubbard Playbook
And then read this one:
And here is a fairly short explanation of how disconnection is used in scientology (and how they try to spin the practice):
Disconnection: the PR and the Truth
An overview of the efforts by scientology to smear Leah Remini:
Scientology Dead Agents* Itself
And finally this is a post about the lies they tell about their "expansion":