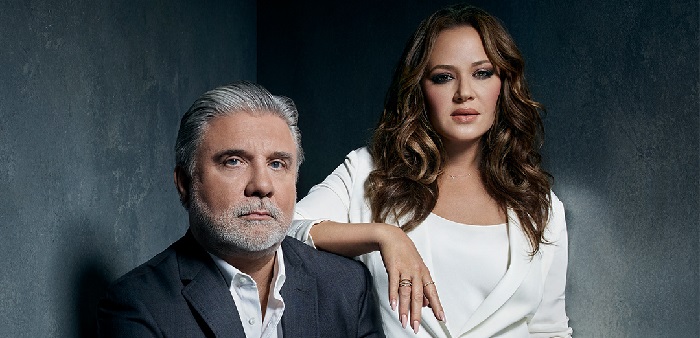 Some Thoughts from Leah and Mike
Thank you all for your messages of love and support in response to the latest attacks from scientology.
As we have previously stated, our thoughts and prayers are with Chih-Hen Yeh's family — the victim murdered at the Australian scientology center.
Sadly, this is just the latest example of scientology using a tragedy to attack those speaking out against its abusive practices. The irony is that we speak out against the culture of violence within the highest echelons of scientology, perpetrated and encouraged by David Miscavige. We are exposing scientology's violence to bring it to an end. We have never and will never advocate violence for any reason. That's scientology's modus operandi and we condemn it.
Chih-Hen Yeh was placed in harm's way by scientology. Knowing what we know, it is clear that too often those recruited to join the Sea Organization are assigned jobs but given no training to perform their duties. This young man was acting as a security guard in a situation that necessitated trained authorities. According to scientology the perpetrator had previously threatened to burn down their building, so they were aware that he was unstable and allowed him in anyway. Why didn't they call the police when the original threat was made? Scientology should be held accountable for its negligence.
The 16 year-old perpetrator was allegedly distraught over his mother joining the Sea Organization, the consequences of which are that his mother would no longer be living in their home and raising him and he would essentially lose contact with her. It is one of the ways scientology destroys families.
Many in the press have wrongly latched onto the fact that his mother was on the Purification Program — but the reason she would be doing this at the "Advanced Org" was as a first step to becoming a Sea Org member. New public would be at the Sydney "Class V" organization in the CBD.
Nothing justifies murder. And clearly the murderer was dealing with mental issues. But again, no scientologist would ever send anyone for professional help so apparently that help was not forthcoming, at least until after he was arrested.
The bottom line is this.  One of their employees died because a family member of a scientologist killed him.  Scientology should take a break from their desperate efforts to shift the blame and focus on the pain and destruction it has caused others, not just in this incident, but over 5 decades. Unfortunately, this is forbidden in scientology. They stick doggedly to the lie that they are never to blame and are always victims. Their mantra is "always attack, never defend" and "spread lurid blood, sex crime stories about your enemies" (enemies include those who expose the truth about their abuses).  This is the word of L. Ron Hubbard and to scientologists that is the word of God. (For more information on this read Dealing with Critics of Scientology — The L. Ron Hubbard Playbook)
And you can see the Office of Special Affairs of scientology — posing as the "STAND League" — is doing exactly that.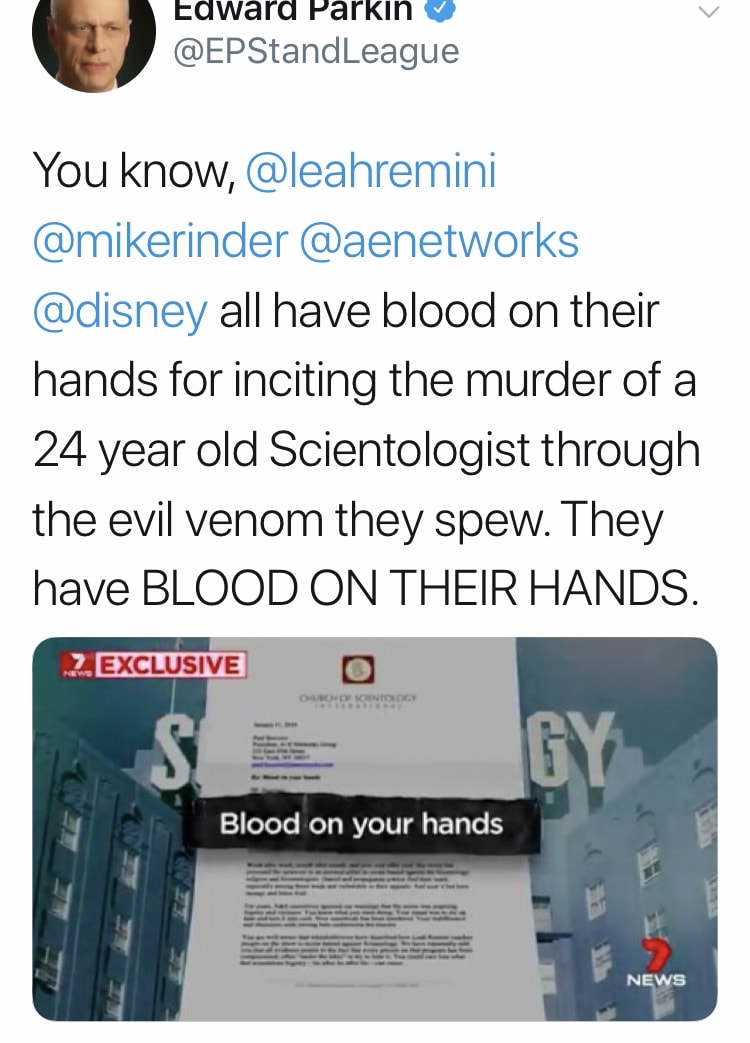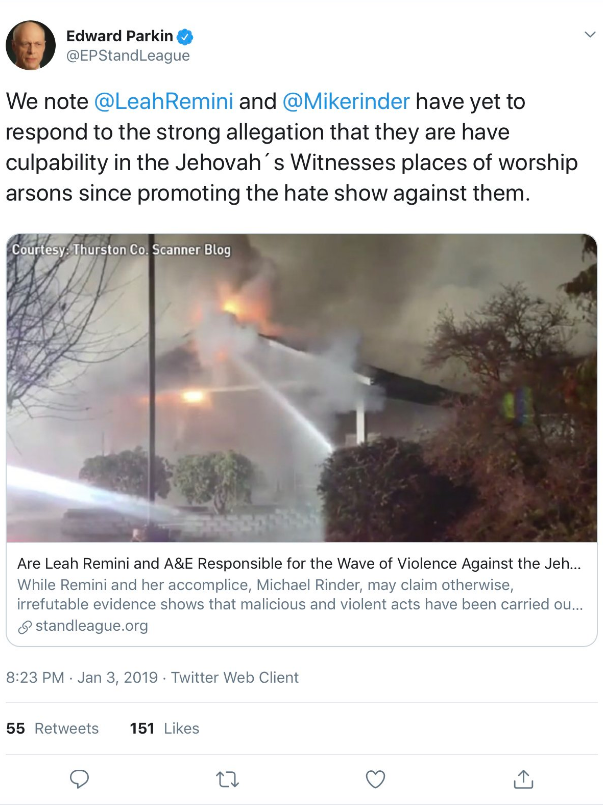 You can see our response to this foolishness about the Jehovah's Witness arsons here:  Fast Eddie Parkin Strikes Out Again