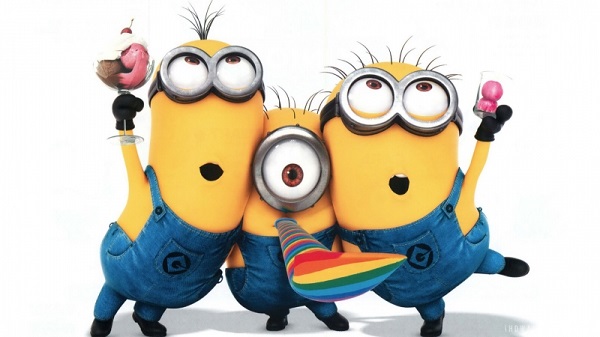 A few promotional items sent in over the last week. Of course, it was Mother's Day, which seemed oddly inappropriate to fall on the same day as Dianetics was published, because Dianetics reflects Hubbard's dystopian view of women — a great deal of the book is devoted to the idea that women routinely seek to self-abort their pregnancies. Somehow, everyone supposedly has these "engrams" from their time in the womb…
But it is also a reflection of the decline of scientology that "Dianetics Day" — once one of the "big" international events where the newest Dianetics sponsored race car would be shown, and Dianetics on bestseller lists would be announced with huge fanfare — are now tame local affairs, combined with "graduation."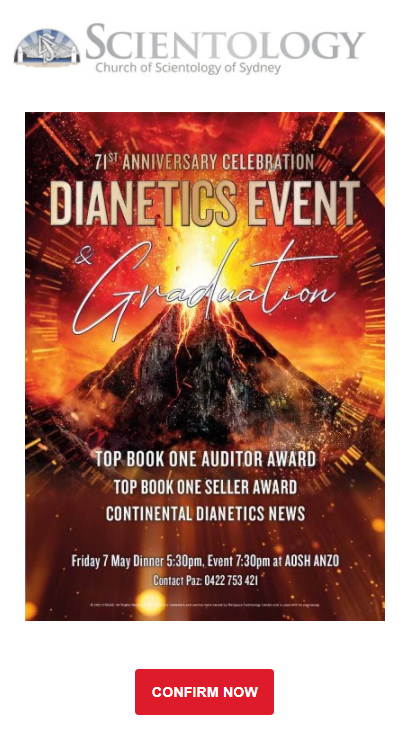 Open House…
The scientology open house features the Pastor of the "Agape Church on the Move"?
Huh?
Nobody from the Nation of Islam was available?
Or heaven forbid, an actual scientologist?
We are gearing up…
Everyone in scientology is always "gearing up" for the "next big thing." But nothing ever happens.
Getting ready to prepare to start beginning to plan for monumental, watershed, epic expansion.
Do I sound self-confident to you?
And that tag "L. Ron Hubbard — my best friend" is a bit of a giveaway. When a dead person is your best friend you gotta rethink your life.
Communistic? Socialistic?
And scientology says it's apolitical?
This looks like a promo piece from the John Birch society.
Join the Sea Org
There are good looking women.
Big cameras.
Come for the BBQ, Waffles and Popcorn
Maybe you can check out our "special" graduation too.
Oh, forgot to mention, the food is not free. We just imply it is.
An "Exclusive" briefing
Well, not so much. They're held "daily".
Also, NOT inspiring. And definitely not "Must-see."
Dianetics + Graduation = Nothingburger
Wow! A Sunday Brunch!
And all you have to do is get 5 people into CC to see the Must-see, exclusive event….
And not only that, a commendation.
Such a deal.
CC is going all out for Hawaii
Valley seems to be focused on Albuquerque. CC on Hawaii.
You have to wonder why when they are so desperate they're offering free brunch if you can get people in the door to watch a video? Maybe they should be doing events to raise money for themselves?
Mother's Day Bash
Brought to you by the folks who have destroyed Mother's Day for an uncountable number of mothers who have lost their children to disconnection and children who have lost their mothers to disconnection.
Seating is limited
Seriously? That old lie?
They didn't have one third of the seats filled.
Dianetics featured food
Italian sodas are "food"?
And I thought Celebrity Center was the home of artists? Seriously, the best they could come up with for the big Dianetics celebration is Mitch Talevi? Not even David Campbell and Raven Kane?