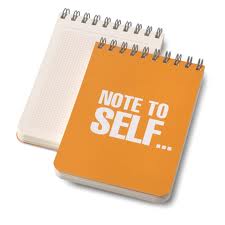 Perhaps David Miscavige should listen to the advice his underlings are trying to sell.
"If there are negative opinions, determine whether they are valid.
"If they are valid, get working on correcting those problems.
"Make sure your public knows that the problems are being or have been addressed."
The arrogance of Miscavige and the church he has built in his image is such that he cannot admit to ANYTHING WRONG EVER. It is almost the hallmark of the Corporate Scientologist — if anyone points out something wrong THEY are targeted. The mantras are many: "They have overts," "It's just natter," "It's just squirrels," "To be critical you must have O/W's" and many, many other variations.  NO introspection or willingness to even acknowledge that there COULD be something wrong.  The arrogant attitude that anyone who points out something awry is either a "wog" (and therefore could not possibly have a valid opinion or viewpoint) or a blown/squirrel/bitter defrocked apostate (and therefore could not possibly be telling the truth) is an easy identifier for a true believer, fundamentalist Corporate Scientologist.
And they can sure dish out "advice" on how everyone else should conduct themselves.  Ask any one of them whether they have a superior moral or ethical code, solution to drugs, solution to education, criminal reform, human rights, societal morals, global economics, taxation, advertising, PR, justice, communication, familial relations etc etc etc and they will without hesitation assert this to be the case. Even if they know NOTHING about the subject themselves.
For a case study — read the below. WISE delivers NO product to anyone and is widely resented if not hated. Maybe instead of trying to sell their expertise to others, they should use a little of it on themselves. And then see if they could persuade anyone else within the Corporate Scientology Sandcastle to listen to them.
Hubbard College Press Newsletter

Create a Great Reputation and Rocket Your Company!

Do you know what the public think of your company, your products or your services? From a public relations standpoint, there are only three views the public might have:

They've heard bad things about you and aren't inclined to buy your products or services.
They haven't heard much, if anything, and don't really have an opinion on whether your company is good or bad.
They've heard good things about you and think you're great.

If # 1 is the case, every effort you make to market your services or products will be thwarted by that negative opinion.

If # 2 is true, your marketing efforts may pay off, but not as well as they would if the public already knew about you and thought you were great.

If # 3 is the way the company is viewed, even the most rudimentary marketing efforts could get fantastic results!

I'm sure you can think of good examples of these situations.

Some companies announce the release of a new product and are met with their own customers thinking: "I sure hope it's better than their other products!"

While other companies, a new product release is celebrated. People are lined up around the block waiting to buy it. Their customers can't wait to see what they come up with next!

Which company do you want to be?

That's the difference between good and bad public relations.

How Do You Remedy Bad PR and Create Good PR?

Public relations isn't just getting out there and networking, swapping business cards, and taking people to dinner. Without an exact plan that really repairs the problems that are creating bad PR, or that lays out the exact steps to ensure that everything good about you is well known by the appropriate people, you're just wasting your time and your expense account.

Public relations is a technology. It is very precise. Before you launch a campaign, you need to do considerable research:

Find out how you're viewed by your public and potential public.

If there are negative opinions, determine whether they are valid.

If they are valid, get working on correcting those problems.

Make sure your public knows that the problems are being or have been addressed.

If they aren't valid, communicate it. The right way. Find out what else your public needs from you, what they want.

Work out how you can fulfill those needs and wants. Ensure the public know they can get what they need and want from you.

When it comes to the needs and wants, this may involve more than products and services. There might be other things your public care about that they would like the companies whose products they buy to care about too.

For example, some people want to know that companies they favor are active in handling environmental problems. And so on.

Your research has to be very thorough.

What Is the Easiest Way to Get Trained in PR?

The Professional Public Relations Series Pack

Expand your company by controlling your public image!

The Professional Public Relations series Package includes:

An Introduction

Easing Human Relations

Building Goodwill

The Missing Ingredient

How to Reach Your Public

Causing PR

ORDER NOW!

$120.00

Sale price: $96.00

The Complete Set of 23 Workshop Manuals

The Professional Public Relations Series Package is also available with other vital workshops:

The Dynamic Team Building Series Package

The Achieve Your Goals Series

The three packages comprise 23 workshops – all of which are vital information you need to create a great company!

ORDER THE COMPLETE SET NOW!

$460.00

Sale Price: $345.00