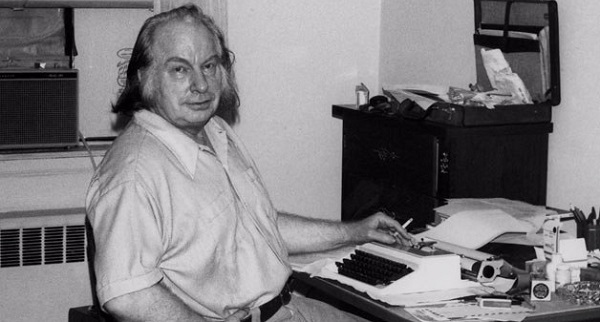 Look what St. Hill is promoting…
The wonders of the (empty) Briefing Course — the greatest course ever taught by L. Ron Hubbard. In the halcyon years of scientology in the early 60's he delivered more than 400 lectures to students who had come from around the world to learn at the feet of the master. It has been promoted since that time as the most complete and comprehensive study of scientology that made the best auditors. You truly were not a professional auditor of any stature unless you had done the "BC" and became one of  "The Dukes of the Auditor Elite."
Yet, since GAT II there has been NO Briefing Course offered to the public (or SO/staff for that matter) because Miscavige asserts it needs to be "redone" and of course, only HE can do this as everyone else is incompetent. And of course, he has no time because he is having to do EVERYTHING as everyone is incompetent.
But this is the "legacy" of "St Hill" in England, so they are caught between a rock and a hard place. The usual scientology method is to pretend things no longer fashionable never existed. Like Key to Life (the "breakthrough that would save a "world out of comm"). Or the Life Orientation Course. Or the Class VIII Course. These were all great "discoveries" of Hubbard at one stage, but are now no longer talked about (or available). Disappearing historical facts is a specialty of scientology. Hubbard did it with his second wife (Sarah) of whom he said "I didn't have a second wife" and nowadays all his wives have disappeared from scientology history including Mary Sue — who featured prominently at St. Hill and was mentioned numerous times by Hubbard in his lectures there (she has been "edited out" of all of them, along with dozens or perhaps hundreds of others who subsequently fell into disfavor).
Given that pattern of "nothing to see here and there never was anything here in the first place" it is a little surprising to see this promotional piece.
You would wonder at the sanity of a restaurant owner who promoted "Famous for our Clam Chowder" but clam chowder was not on the menu and not available at all even by special request or offering $1000 for a bowl.

Now, here is ASHO — which was set up ONLY to deliver the Briefing Course (every other St Hill Org is combined with an Advanced Org — even the original "St Hill" now called AOSHUK). It was a unique org in scientology. A single purpose entity created to fill the demand for a single course. Back in the day there were 200 FULL TIME students on the Briefing Course. When I first went to ASHO on Mission in 1975 when it was still located on Temple St students would show up 30 minutes early to be sure they could get a seat in the course room rather than in the hallway. Roll call sounded like a disclaimer at the end of a radio ad — so fast you had to pay careful attention or you would miss you name and be marked absent — and it still took what seemed like an eternity.
ASHO have not been able to deliver the course they were established to specialize in exclusively — so now they compete with LA Org next door (also now a "Sea Org Org") to deliver Objectives. Only to those who have already moved up the Bridge and are ordered to "redo" it because it was "out tech" when it was sold and delivered to them the first time. Of course, they have to pay again. New public go to LA Org (though they also compete for the repeat business marks).
They're trying to find 500 people. This is as doomed as the 10,000 ever started on Solo NOT's target.
A hopeless dream.