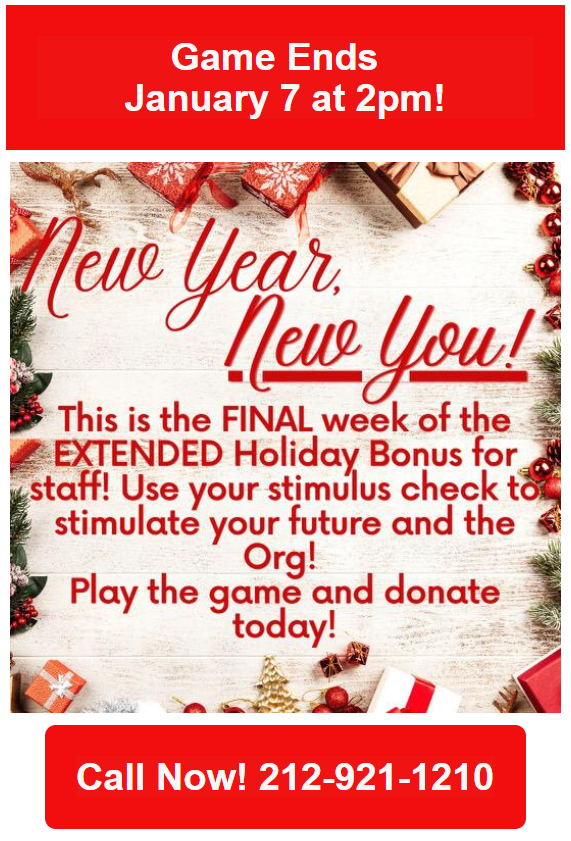 Not only did scientology New York get $184,000 from the Coronavirus slush fund to "pay" their "staff" even they claim to OTHER government agencies that they don't have any employees, only "volunteers" in order to skirt labor laws, they are now also telling their people to turn over their stimulus checks because it's an "extended Holiday Bonus" for the staff.
This "holiday bonus" is a joke — I don't mean for the staff, it is VERY important, as it might be the one time in a whole year that they get more than $50 a week. It's a joke because of the AMOUNT of the income that is allocated to "staff pay" or once a year "staff bonuses." If a family donates all of their $2400 stimulus payment (assuming they have 2 kids), the amount that will be denominated for the "staff bonus" might be $200. Or perhaps $400. The rest will go to "supporting management", paying bills and sending out more useless junk mail.
So, as usual, this promotional piece is deceptive at best and plain dishonest at worst.
Money-grubbing is an art form in scientology.