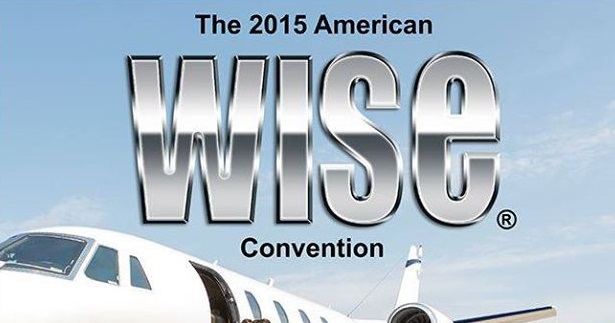 Here is an email and promotional piece WISE just sent out.
The masters of administration are STILL operating in the dark ages — selling BOOKS that are "fully indexed" and contain "glossaries" and not even a MENTION of a soft-copy version that would be searchable. What better index could there be than "control F"? And, newsflash, you can click on a word on the computer (or your phone) and it will be defined for you!
But of course, you couldn't charge $1350 for a flash drive or a downloadable file.
WISE thinks they are the bleeding edge of administrative technology. All the poor "wogs" out there don't have the genius technology that they have which will save the world if the fools would just get smart enough to know what they are missing (it's suppressed by Big Pharma, except for Bob Duggan's Big Pharma which is good Big Pharma…)
You want to bet these books include references on using telex and mimeograph machines?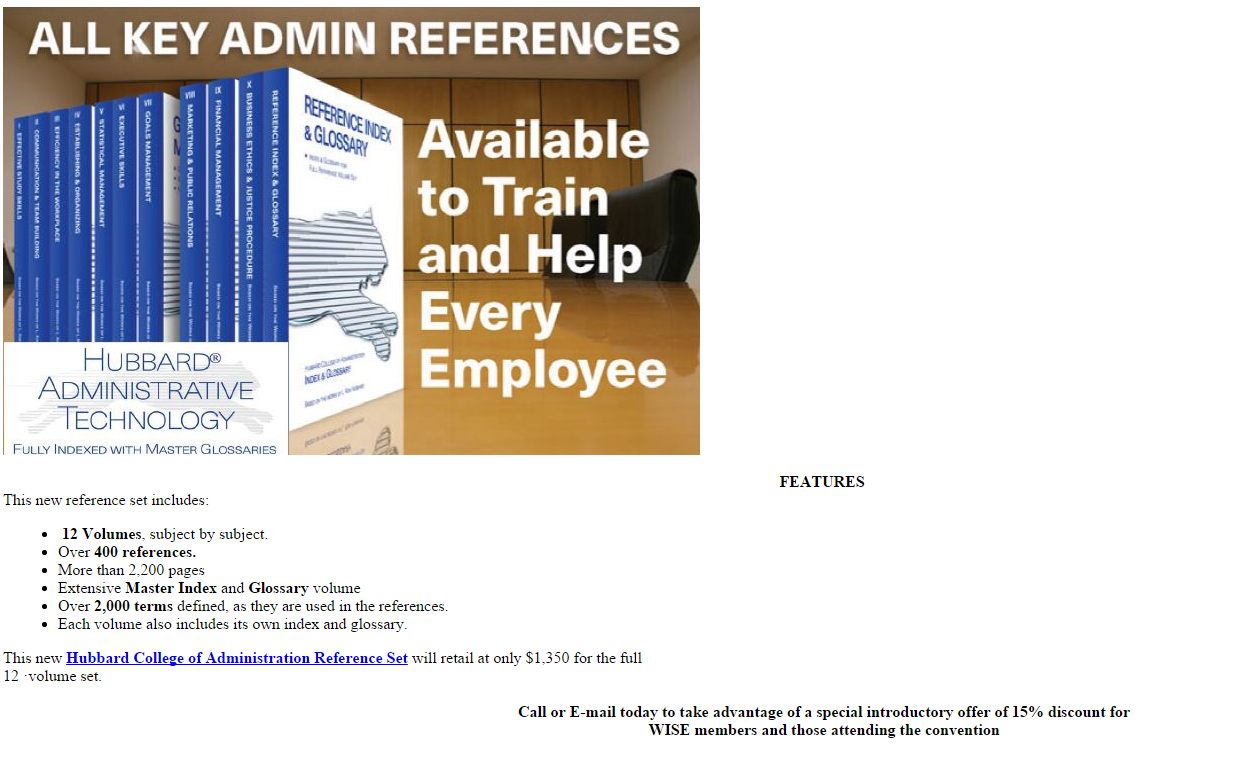 Of course, as you can see at the end, if you attend the convention you can get a 15% discount.
This is in reference to the "monumental" and "epic" US WISE Convention.
They have been touting this convention for months, repeating over and over the milestone news that the convention would be graced with the presence of Big Being Bob Duggan.
And the first results are in.
After day one of the epic event, these are some seriously [not] RAVE results….
Honestly, if this is the best they could do, they should have just made some shit up.
Dear Steve,

Here are a few successes from Day 1 of the American WISE Convention.

"Patrick gave me info that I can start using right now!"

"I feel I can better connect the dots on expanding or solving areas that are not expanding…"

"…[we] made our ROI for this seminar as [its] worth the investment…"

"I loved every speaker. [I] learned so much I cannot tell you on this one page."

"I was very impressed with all of the presenters/speakers and how they are all applying LRH tech and are all successful. Very informative and useful data!"

There's still time! Come to the Marriott Burbank Airport. Its going great!

Sincerely,
Sakhi Guma
Executive Director
WISE Western United States

Really looking forward to seeing some shots of the turnout — you already know the order of magnitude as this is not being held at the LA Convention Center like Amway or Herbalife…