Some of you may have noticed this item in the Sunday Funnies at the Underground Bunker.
I found it a bit disturbing, but not for the usual  Valley money grubbing reasons.

This is the poster promoting the event: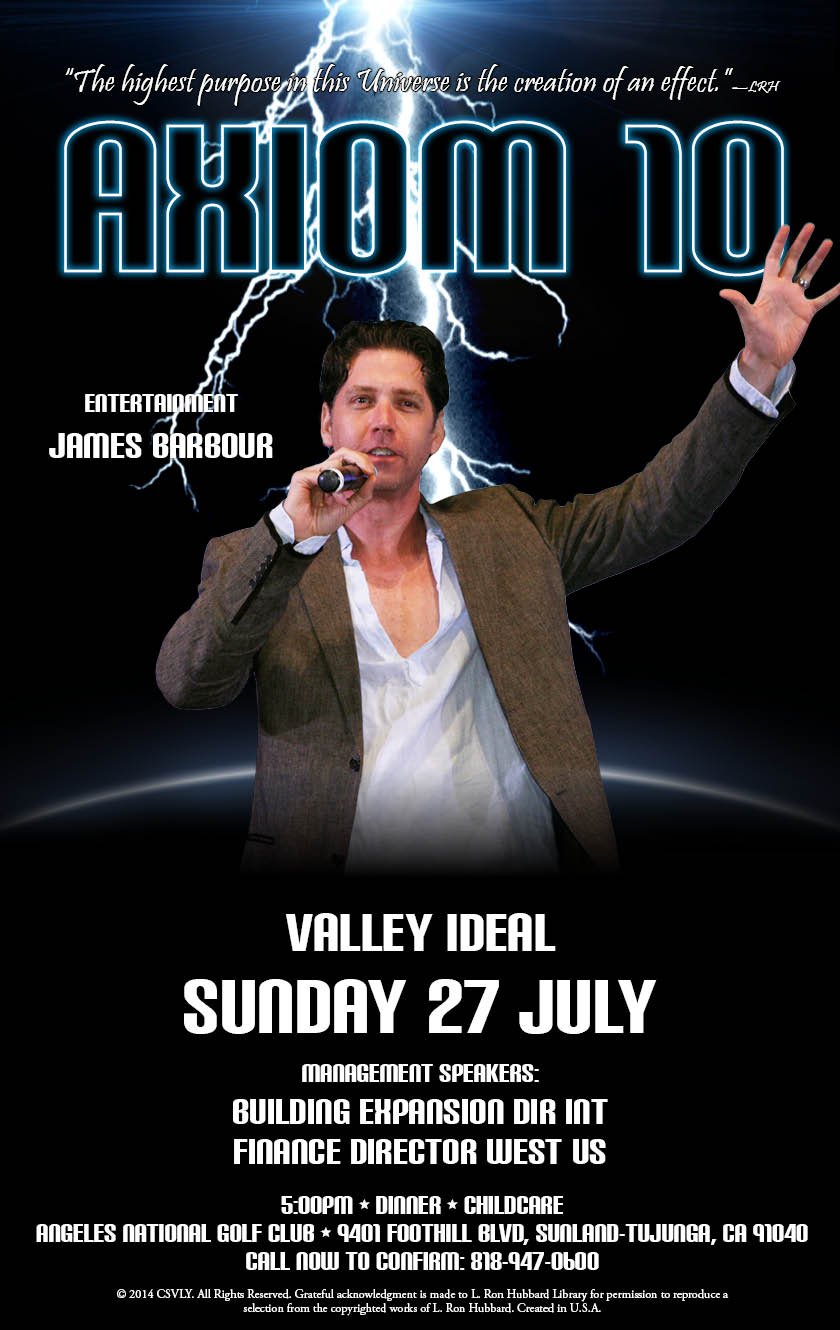 James Barbour hasn't been seen for many years.
Back in the mid 2000's, he was one of the "A-list" musicians who was invited to perform on the Freewinds for MV.
But then he got himself into trouble.  Big time.
Here is a summary from his Wikipedia page.
In April 2006, Barbour was arrested and charged with having inappropriate relations with a female minor five and half years prior.  In the Fall of 2006, he was indicted by a grand jury in New York for said crime. In January 2008, he pleaded guilty to two misdemeanour counts of endangering the welfare of a minor in exchange for a lesser sentence of 60 days in jail and three years probation. Also, in accordance with his plea bargain, Barbour made a public allocution to these misdemeanors. He began his sixty-day jail sentence at Rikers Island on February 29, 2008.
He served his time. The point is not whether James Barbour is a good or bad person, or whether he has been rehabilitated. He probably should not be condemned to a life of a pariah. BUT, headlining a convicted sex offender at a fundraising event for a group of self-proclaimed "humanitarians" is at best a tremendous lapse in judgment.
The point is really this.
The church of scientology constantly proclaims it is composed of the most ethical people on earth and stands firm on family values. And yet, there is a distinct pattern emerging when it comes to those who engage in sex with minors, one of the few immoral acts that are pretty much condemned by EVERYONE. Add this to the two fairly recent stories we have covered, How Scientology Deals With Child Molesters and More Disconnection Hypocrisy and it is hard to not conclude that child molesting, unlike in the "wog" world, doesn't seem to fall within scientology's definition of immoral or unethical.