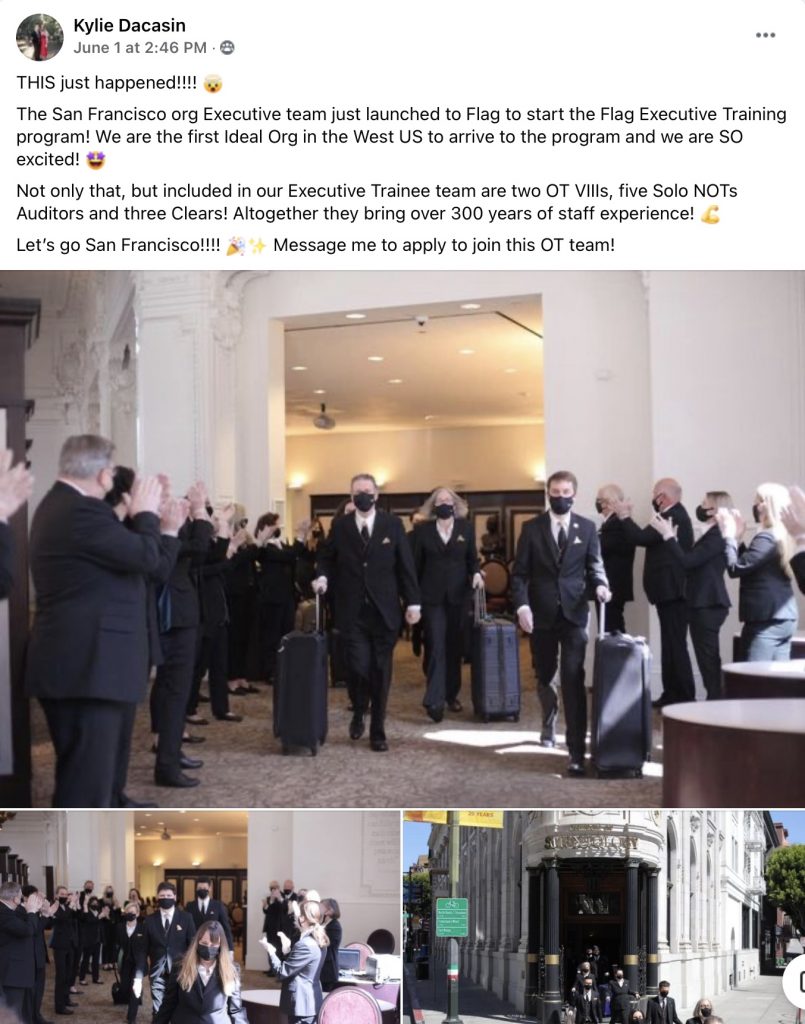 Miscavige is finally rolling out the "new" OEC. This is the next "big thing" that is now going to guarantee his "ideal orgs" actually expand.
It will be announced with great fanfare that Miscavige has "discovered" a new "why" for orgs not making it to St Hill Size. The "new" OEC will be presented by him as his brilliant solution. Just like the "ideal orgs" was a "solution" to the same problem almost 20 years ago "because they could not perform all the functions of an org" (supposedly because they didn't have enough room) and like an auditing session couldn't be delivered without an auditing room or an E-Meter an org couldn't survive without a big, shiny building.
Since at least 2000 (ie more than 20 YEARS) Miscavige has been proclaiming that the OEC was an "overt product" because it was not correctly "compiled." He has gone through numerous people on "OEC Projects" to get it "right" — I did this back in 2006 for a while.  Hubbard didnt have any problem with it, but Miscavige in his infinite wisdom does. He believes that there are "packages" of policies that relate and when they are spread out over different volumes their importance is lost. So these packages must all be found and the policies grouped together.
No doubt, after 20 years of failed projects to get this done he stepped in to "do it himself" as the hero to save the day. A lot of blame and people trashed along the way, and what he ends up with is what others had proposed and he rejected earlier.  This happens with virtually everything from books to systems to org space planning to designs to film shooting and on and on.
Stay tuned — at the next international event that is actually held in an auditorium, there will be a huge "release" that will be made to sound like an astonishing "breakthrough" to save the day. No mention will be made that if this IS in fact why orgs haven't expanded, how come it's taken 20 years to be resolved? Nor will anyone ask how come there is still no Briefing Course? No KTL? No LOC? The L's are "squirrel" (according to Miscavige).
These people in SFO (and no doubt other orgs) are all excited. Now they can hang onto false hope for 6 months or  a year "when the execs get back all will be great"…
None of these new "solutions" ever confront the reality that scientology has become a toxic brand that nobody wants to go near because of its abusive practices and Fair Gaming.