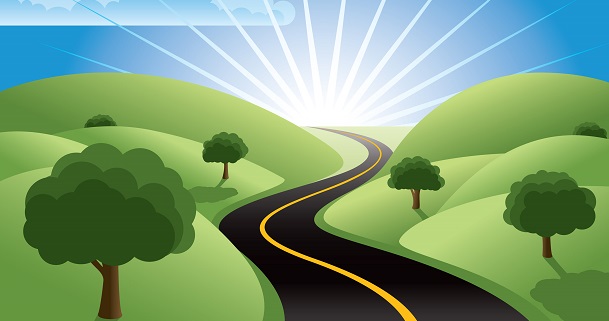 My good friend Ray Jeffrey sent this to me, explaining that on his his daily walk with his dogs he listens to podcasts by Dennis Prager, author of a book entitled "Happiness Is A Serious Problem."
Ray synthesized the thoughts about happiness into a 13 point summary. I have not listened to Prager's podcast or read the book. And this is not a commentary on Dennis Prager's political views.
But I do wish to share Ray's compilation as this really speaks a lot of truth to me.
1. Believe me — you want to be happy in your life.
2. Only you control whether or not you are happy – not your family, friends, teachers, bosses, or co-workers. The government definitely can't make you happy. Neither can money. 
3. Happy people make the world better; unhappy people make the world worse. You owe it to yourself and the world to be happy.
4. Happiness is not the same as fun. Fun is what you experience temporarily while you are doing pleasurable things. Happiness is your fulfillment and contentment when not having fun. 
5. You can have lots of fun and still be an unhappy person. But, you can be happy even if you don't have much fun. Fun is fun, but happiness is better. 
6. It's a good thing that fun is not required in order to be happy. Look at the world honestly, and you will see that most of life is not fun. Life is rough and unfair. It is relentless, and it often feels like you can't get a break. If pain were water, the whole world would drown! 
7. So, how can you be happy even if life is unfair? The answer lies in finding meaning in your life. No one is happy leading a meaningless life. If your life is meaningful, you can be happy even when times are hard. 
8. Thousands of years of human experience, thought, and inspiration have taught us that the deep meaning of life is that we are meant to be good; that we are meant to treat our fellow human beings decently. 
9. Life is meaningless unless there is an actual, objective difference between good and evil. If there is no God to provide infallible judgment (rewarding good behavior and punishing evil behavior), then all morality is subjective, and life is meaningless.
10. Your mission in life is to choose good and to fight evil. No one will make you be good — not your parents, teachers, the police, or even God. So, you have a struggle inside you every day until you die. Your internal struggle is with your own human nature. 
11. Human nature stands in the way of being good. To be good, you must control your own emotions, selfishness, hostility, fear, laziness, irresponsibility, and feelings of victimhood. This is your personal battle; only you can fight it. 
12. By the way, few people care about your feelings, but everyone cares about your behavior. If you choose to be good, you must act good. That includes acting happy. Don't inflict your bad moods on others. You put on deodorant to save those around you from your unpleasant odors; you can put on a friendly, grateful attitude to save them from your unpleasant moods.  An added benefit is that if you act pleasantly, you will feel better. 
13. In summary, your life's meaning is that you are meant to be a good person. If you embrace this challenge by exercising self-control over your negative impulses and treating people decently, you will have a happy life in the bad times as well as the good times. You will make the world a better place.
PS: Personally, I would expand point 9 — as I don't think this needs to be limited to God, it could also include "karma" or the ultimate power of the universe or any force you wish to ascribe that transcends the individual. Though one's interpretation of God could include these concepts, I think most would read this as referring to Judeo-Christian God. But that's really a nitpick in the overall scheme of things.