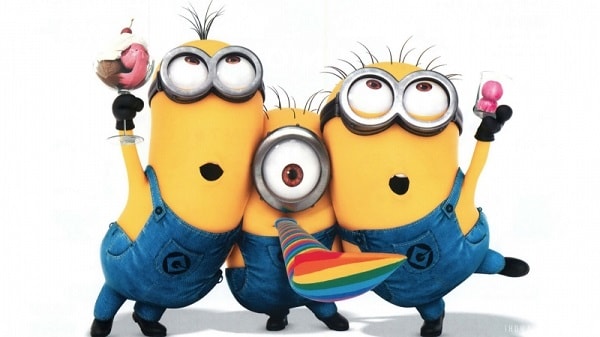 There were no Funnies last week, so some of these are holdovers and thus slightly dated.
Celebrate Verbosity
If number of words was the measure of a man, I saw homeless guy who talks to himself constantly on Hollywood Blvd — his output must be in the hundreds of millions of words/ A new Messiah?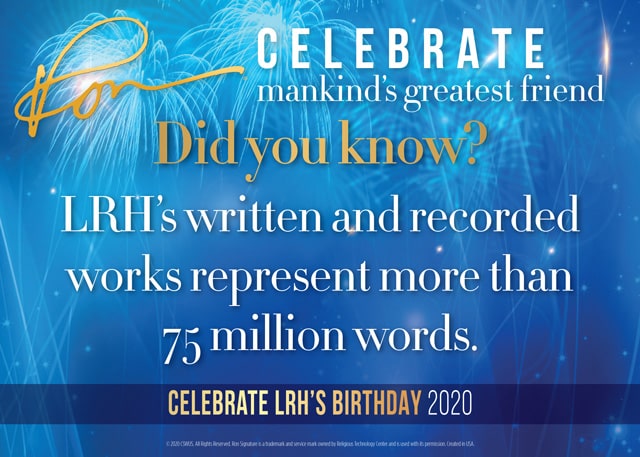 Perth?
They've got about a dozen scientologists in the whole state of Western Australia (and they are responsible for Indonesia too remember…)
Grand delusion.
BTW, the Ron's Journal they quote from is 1974. Nearly 50 years ago now…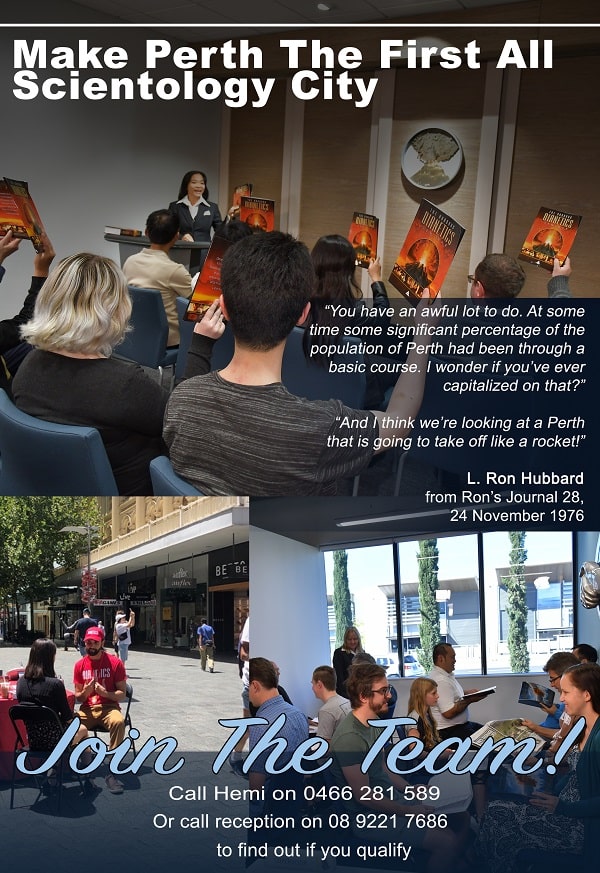 This is their Birthday Celebration?
How grand. A cake at the combined graduation…
And these orgs are the safest, cleanest and most hygienic places. Never mind social distancing. We know that's just "wog" tech.
A new video!
Wow!!!! Bet you it's not different from the old one. There is only so much ship you can show…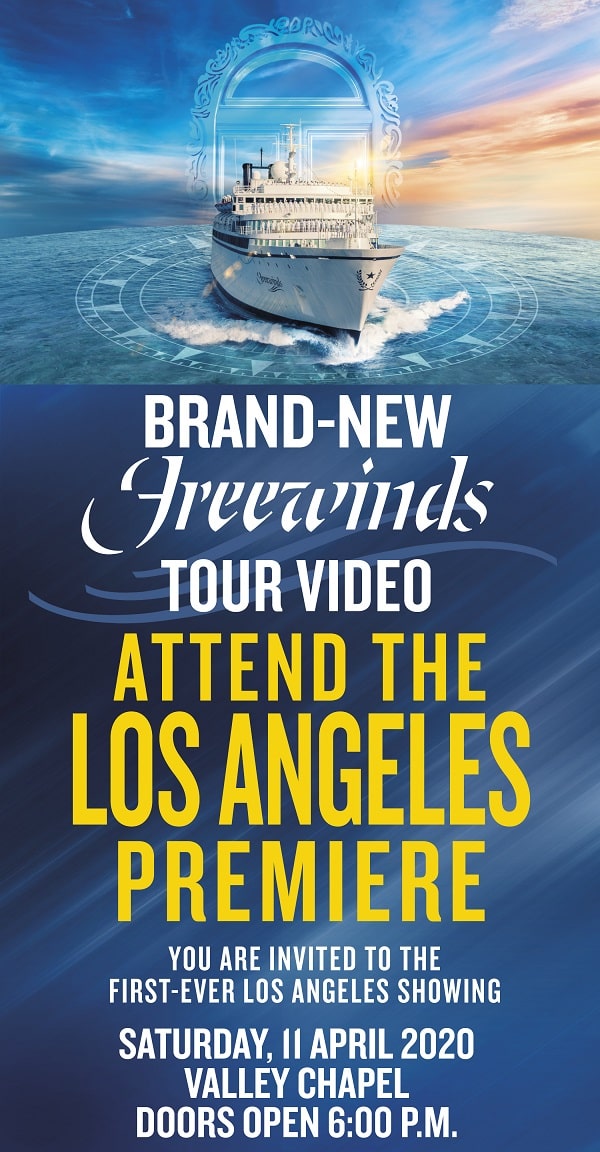 Does Marshall Faulk know?
He is a poster child for scientology promotion?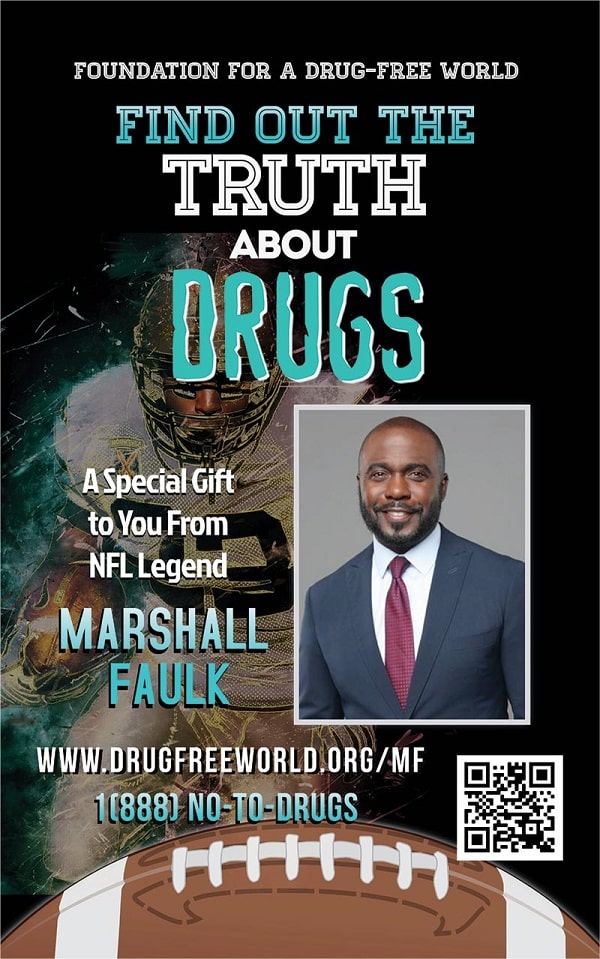 Some big time completion…
They send these out like they signify some major accomplishments.
They have had 3 people complete basic courses in 2 weeks?
Now that's "ideal"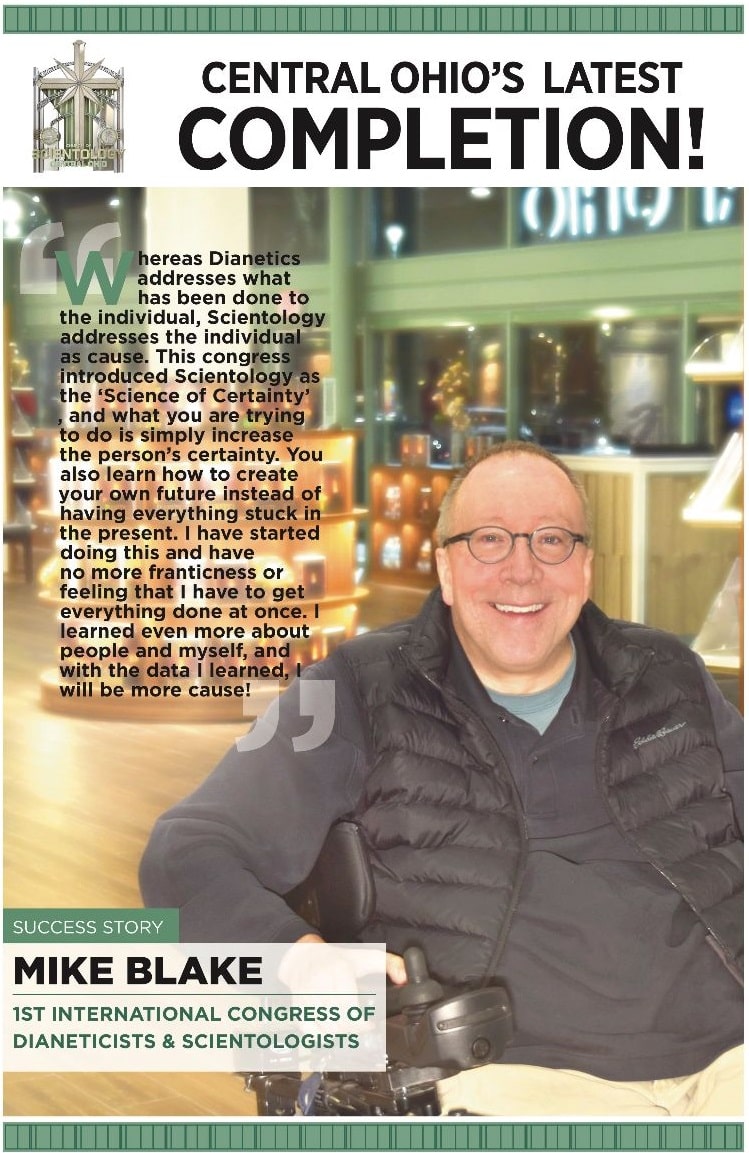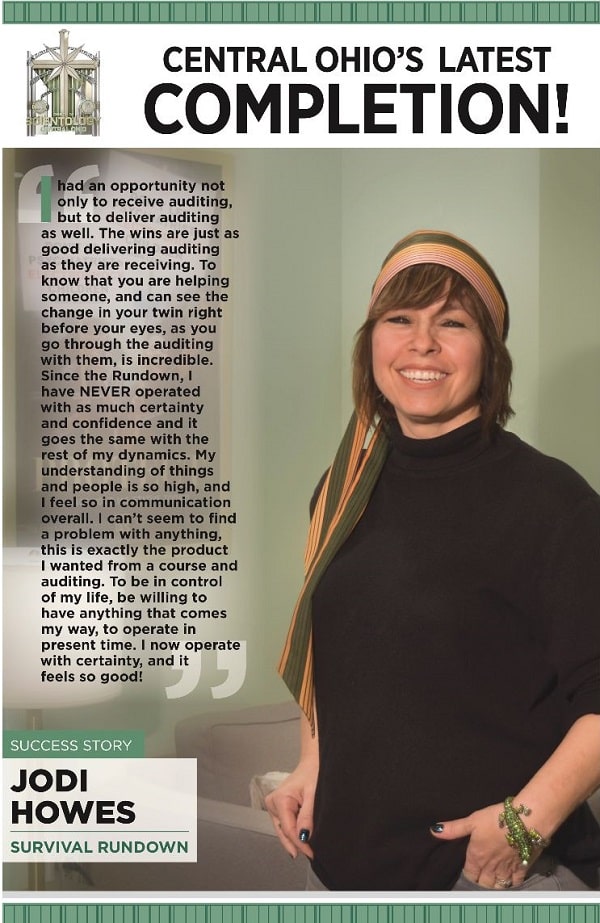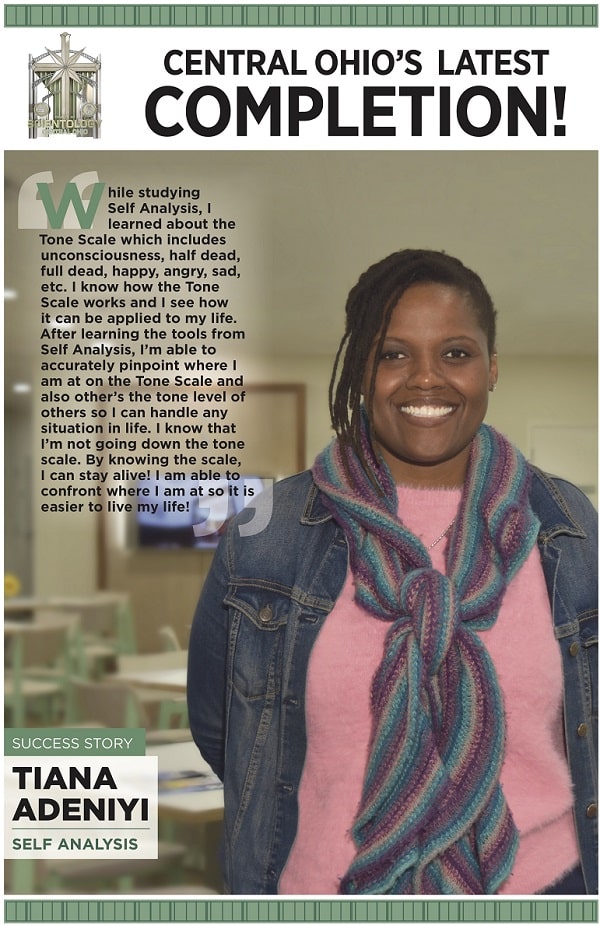 Class VI auditor
This is a no-no. There is no GAT II Class 6 as there is no course. Thus there is no valid Class 6.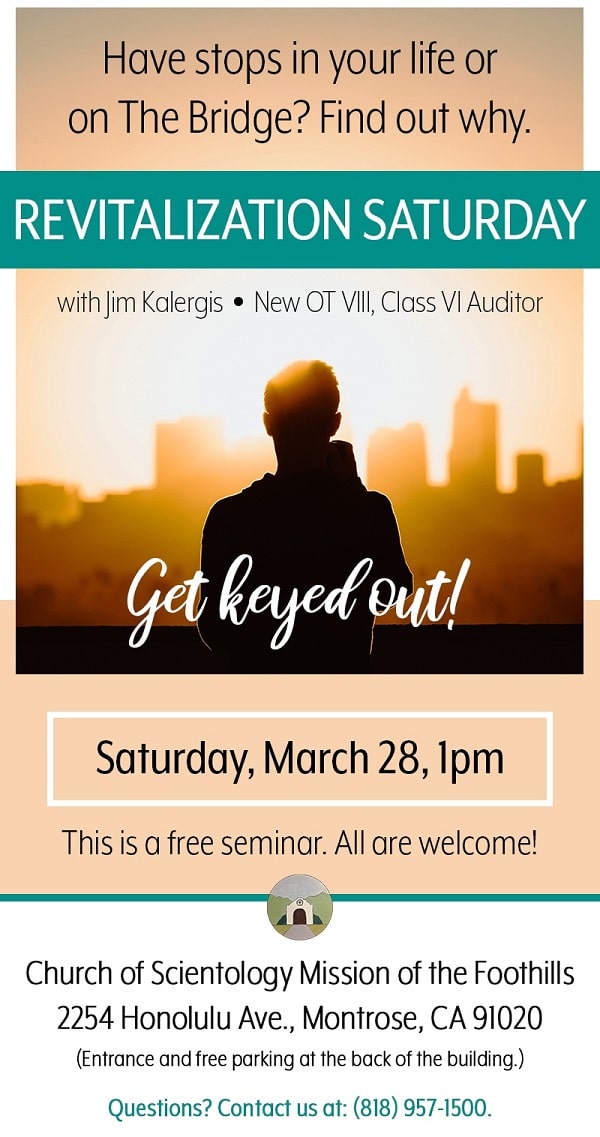 They'll try anything…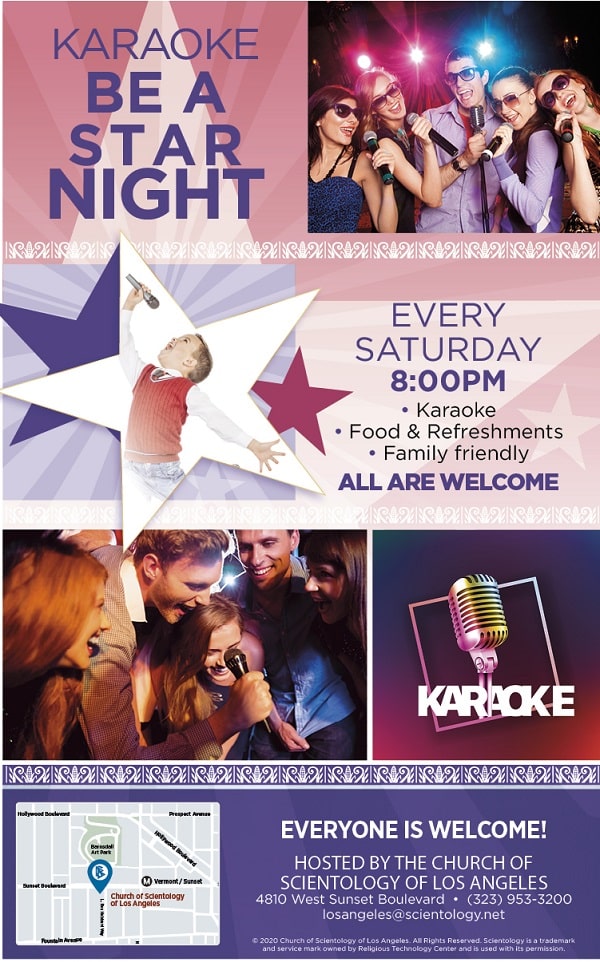 Get a few kids out for a couple of hours…
And make Hollywood beautiful, clean and safe.
They sound like the fools in Perth.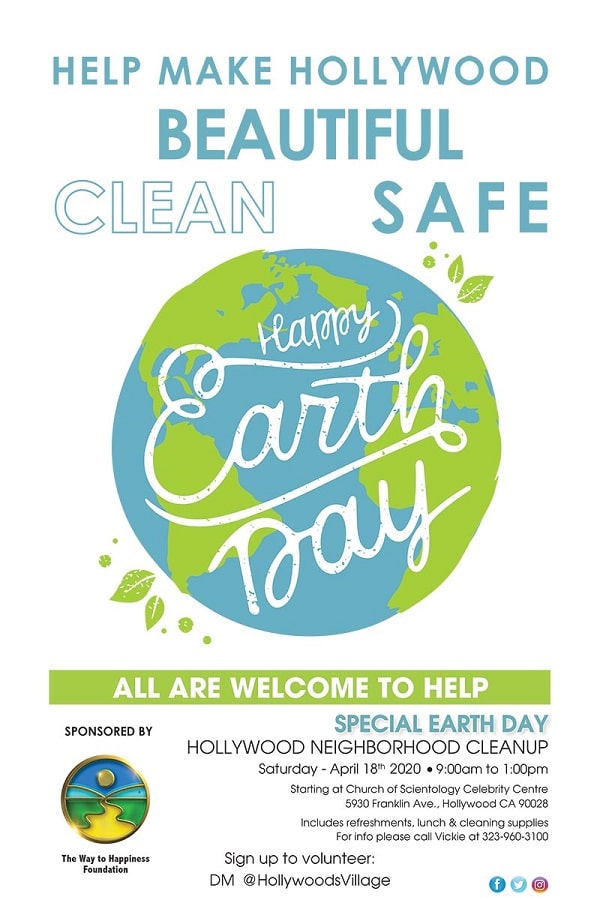 An invitation to freedom…
From the contents of your wallet.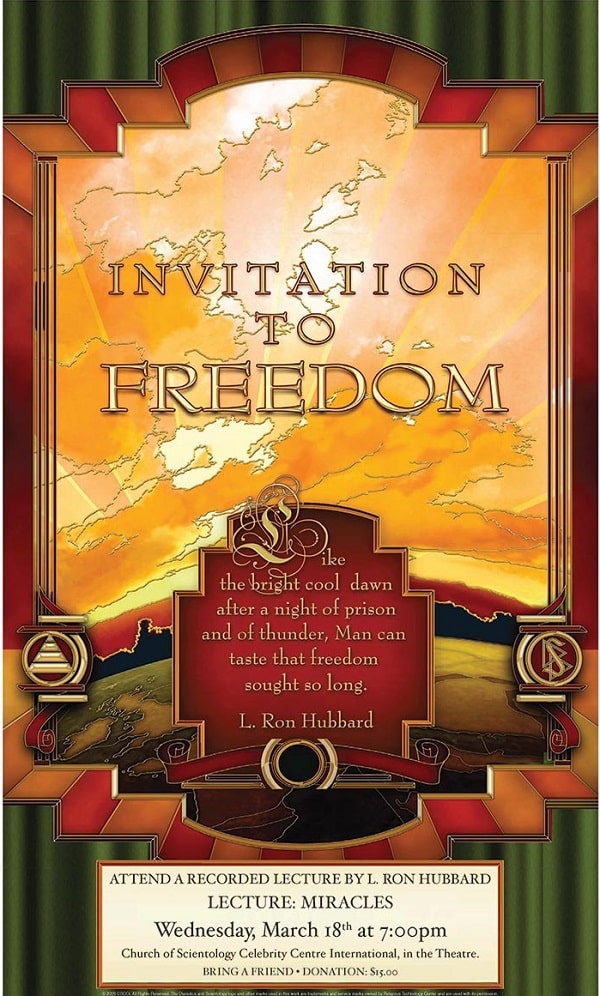 An entirely new level of survival…
Which means what exactly? Learning how to live with no money?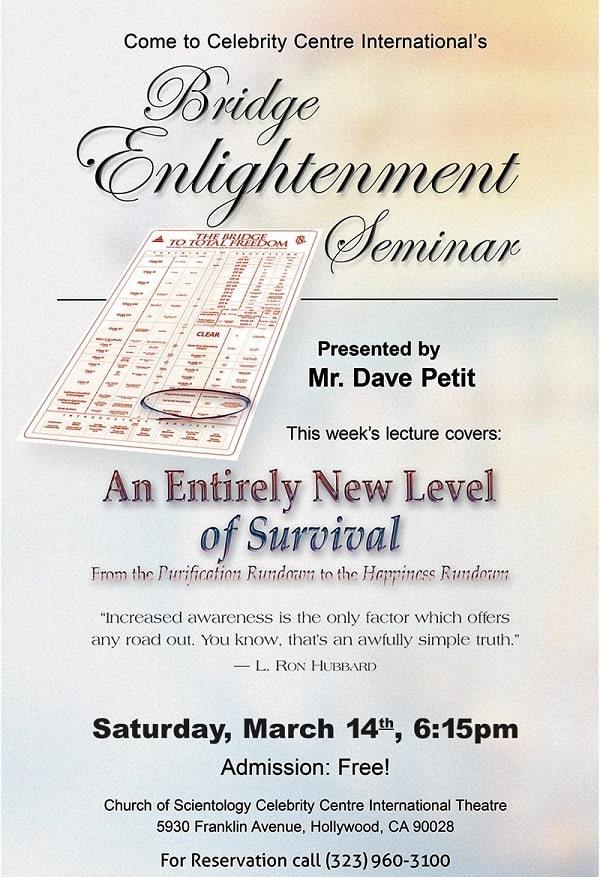 The planet Ooglach
Wonder if this was the inspiration for Teegeach?
They need old china?
Why don't they just go buy some?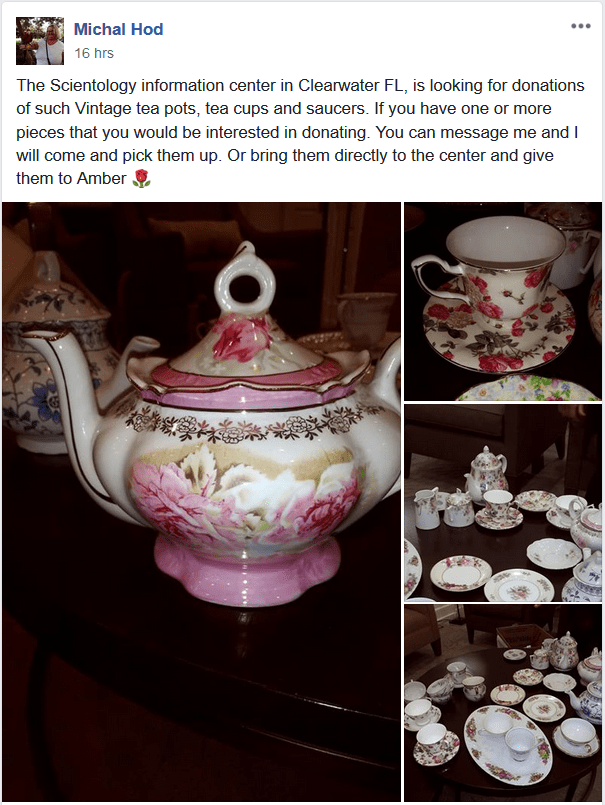 Booming to the stars
With their fresh powerful OTs.
The very gift to Source.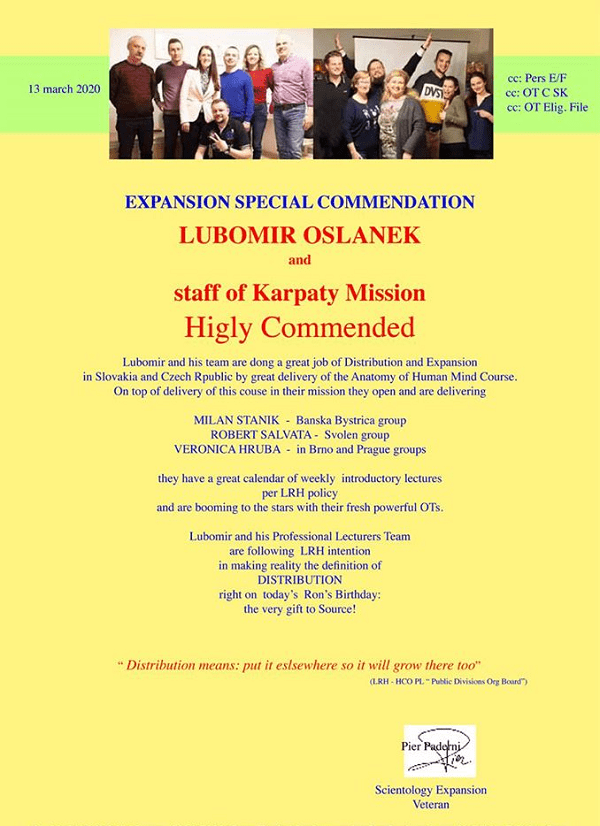 2 years of Silicon Valley nothingness
I thought they were going to take over the tech industry?
They're right in the parking lot of Google…
Notice, all they talk about is the future. Nothing that they have accomplished.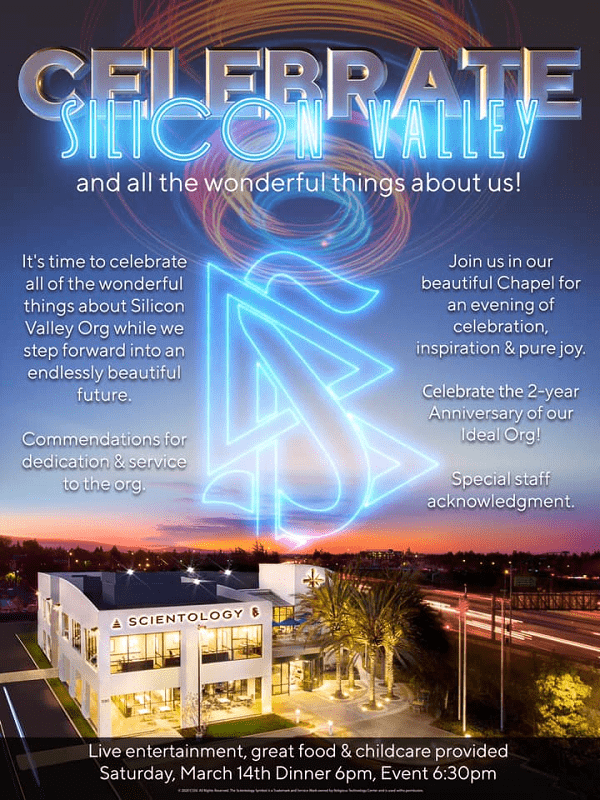 How religious is this?
Wonder if they use tips from Cardone?
This is "Flag"
Are they so desperate now they are trying to attract new public?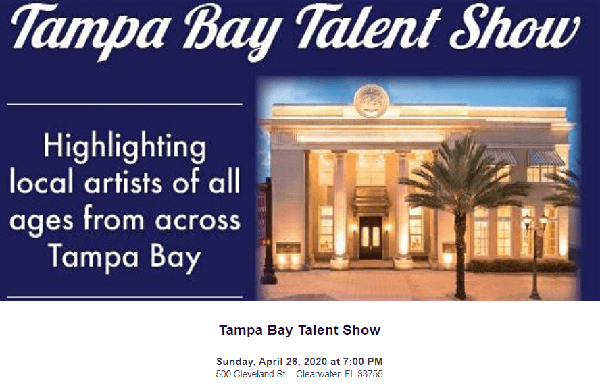 They're missing a checklist
"How to avoid regges and save bankrupting your business"  — that would be a really valuable service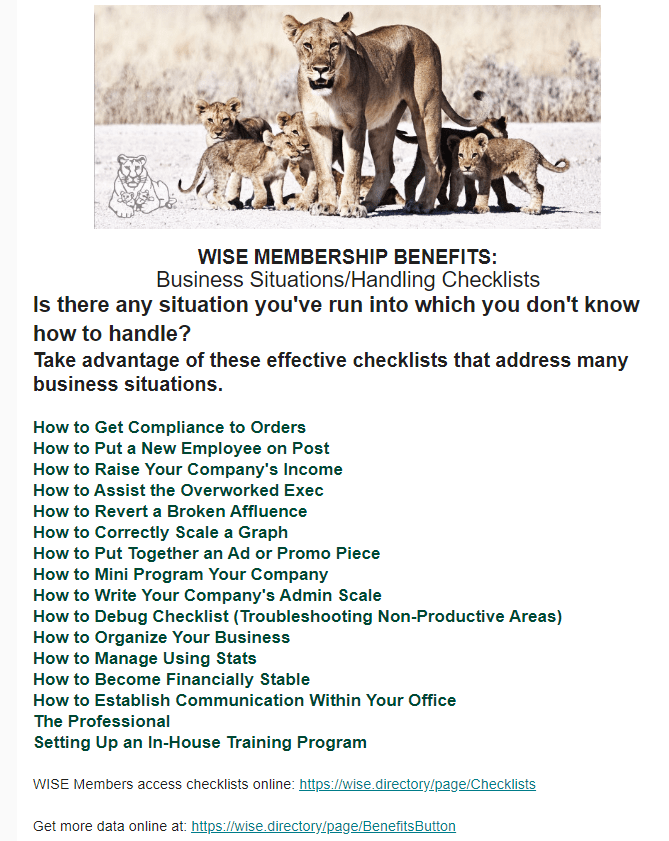 Free talk…
This is going really slowly…
Where is Tom Cummins when you need him?
Bob Duggan?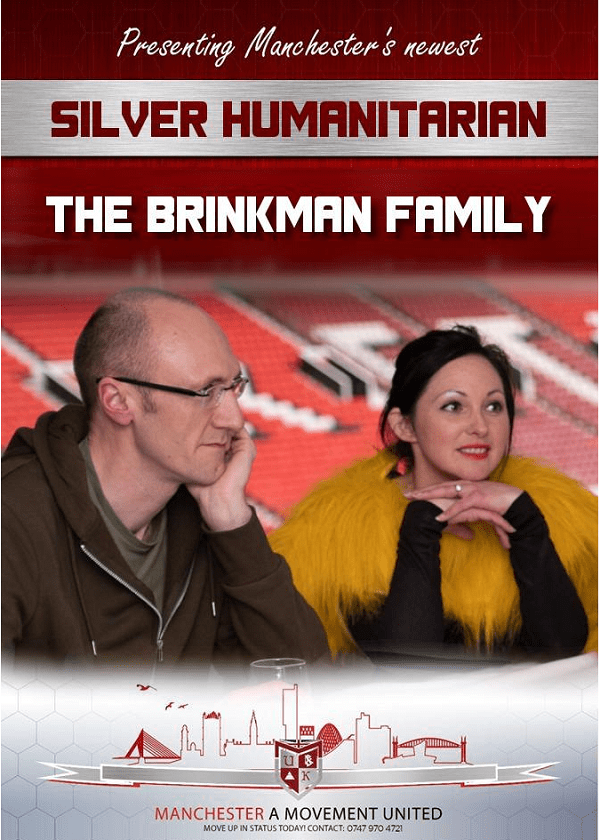 Ventura is the Keystone…
If that is true, then the whole show is going to collapse…
Where did it go?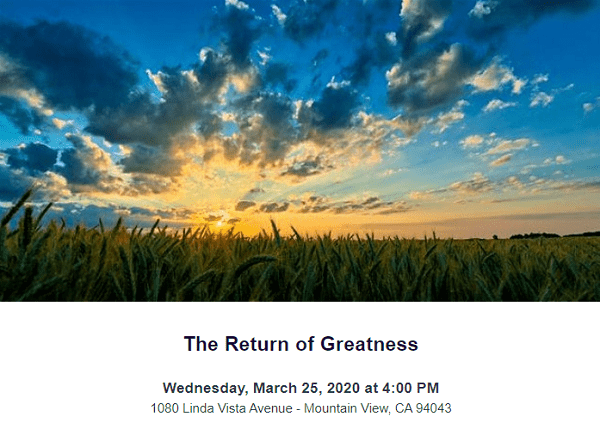 Yeah, guess they will have to cancel this one…
But nobody will even notice.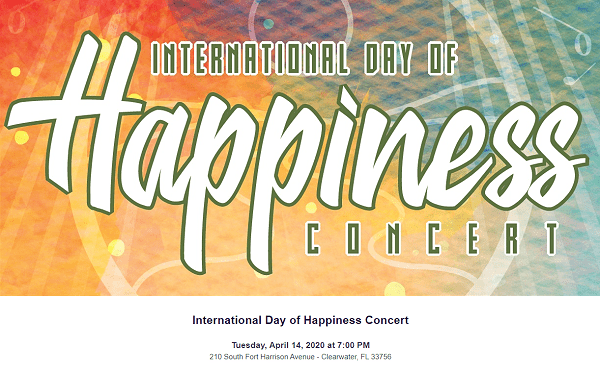 A bit dated, but such a classic
The Division 2 ninjas on the treadmills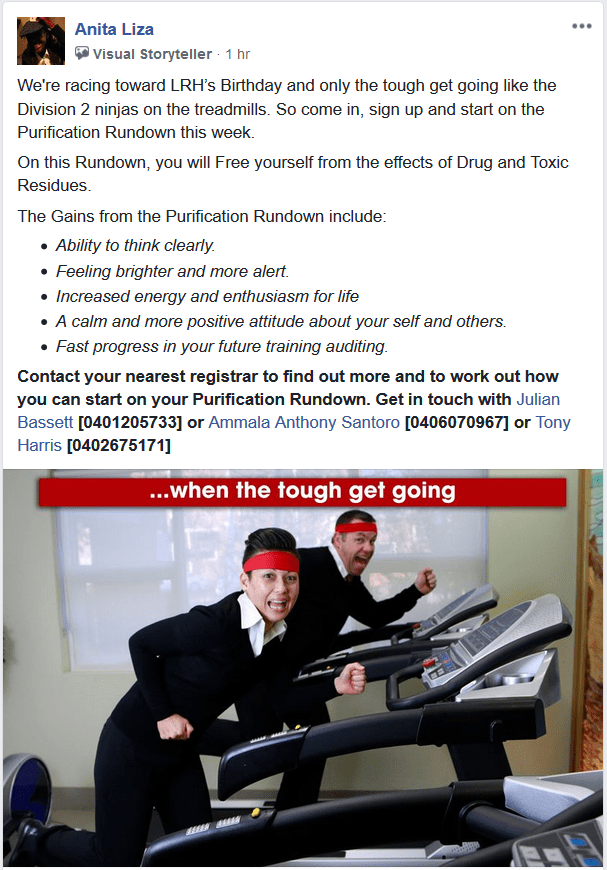 Come celebrate with us
The resurrection of an R6 implant.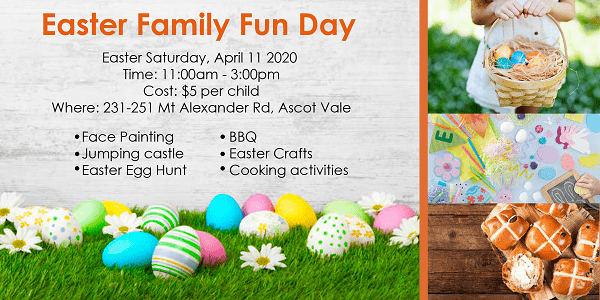 A "luxury" presentation?
WTF is that?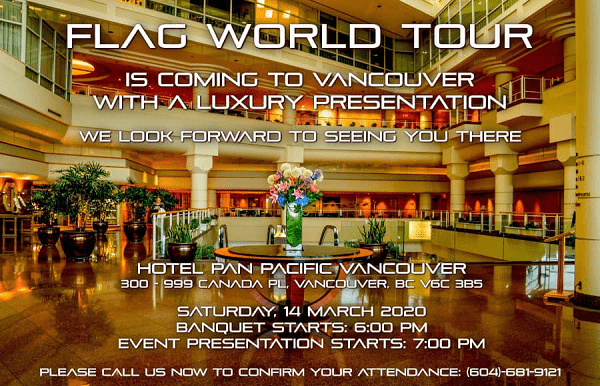 The magic that is Hawaii
and Albuquerque???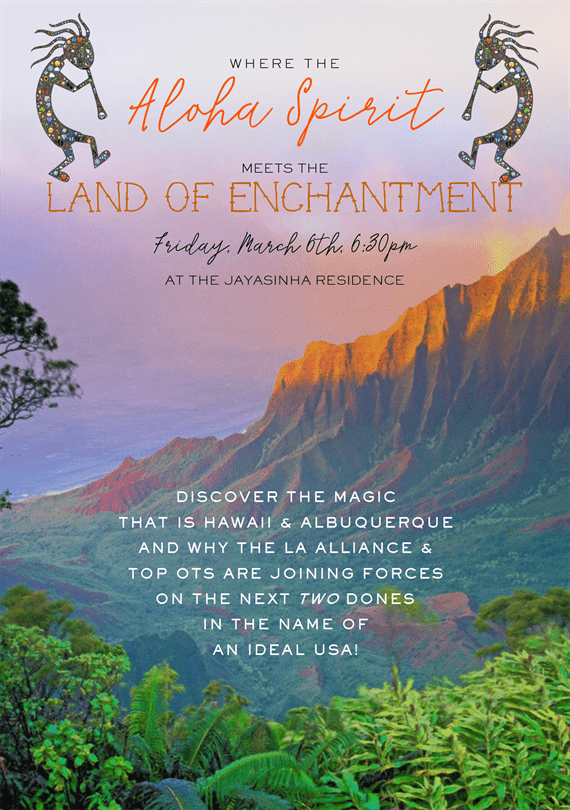 Chan Man is pumping
March 24th Columbus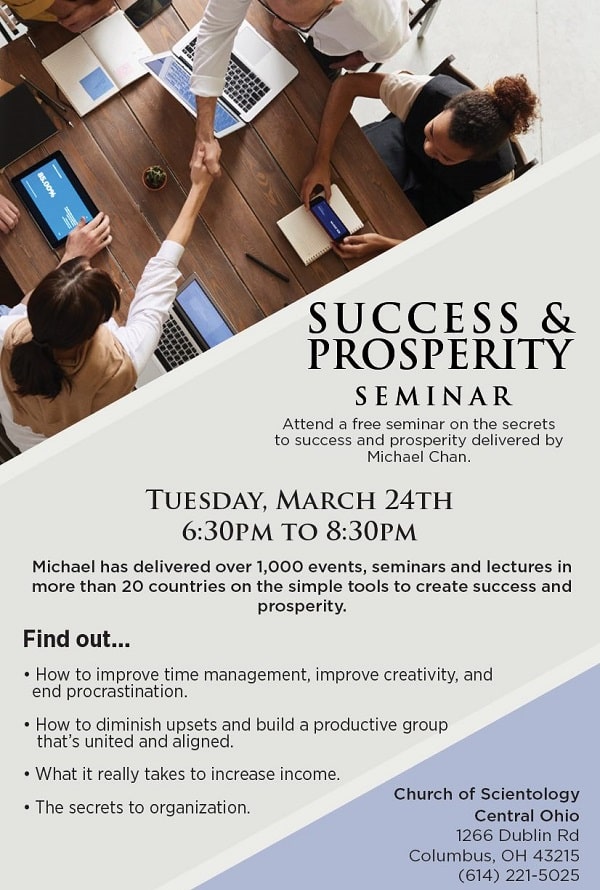 March 22 Detroit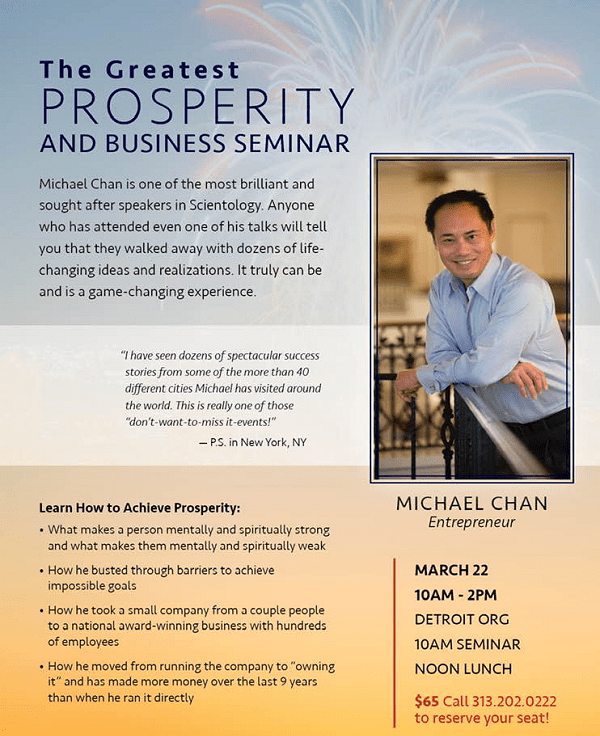 Mar 7 Copenhagen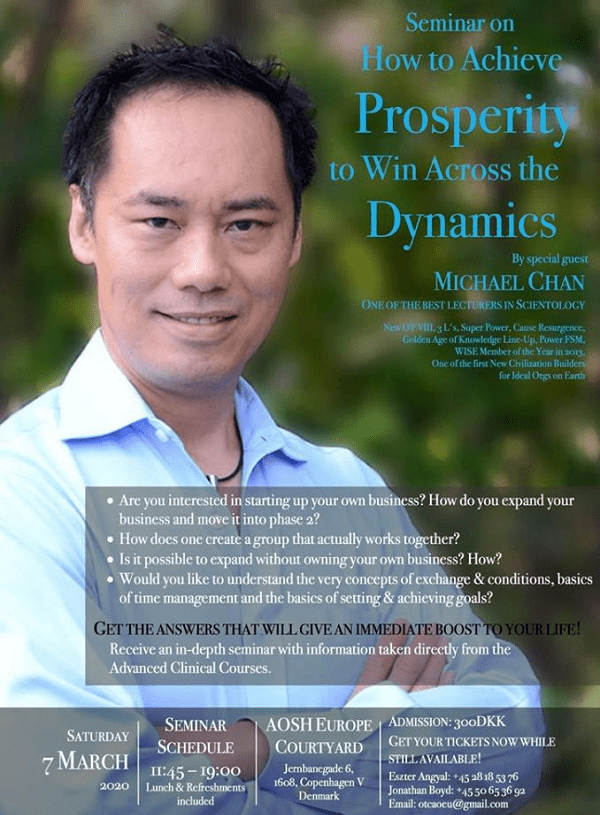 Is this his permanent job now?
52 year SO vet delivering public lectures in tiny mission — along with a potluck.
Oh, how the mighty have fallen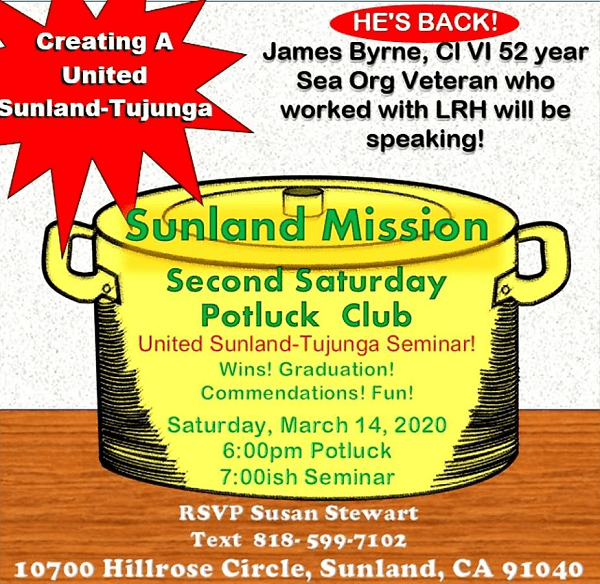 Brisbane is going ideal…
This is going to take a while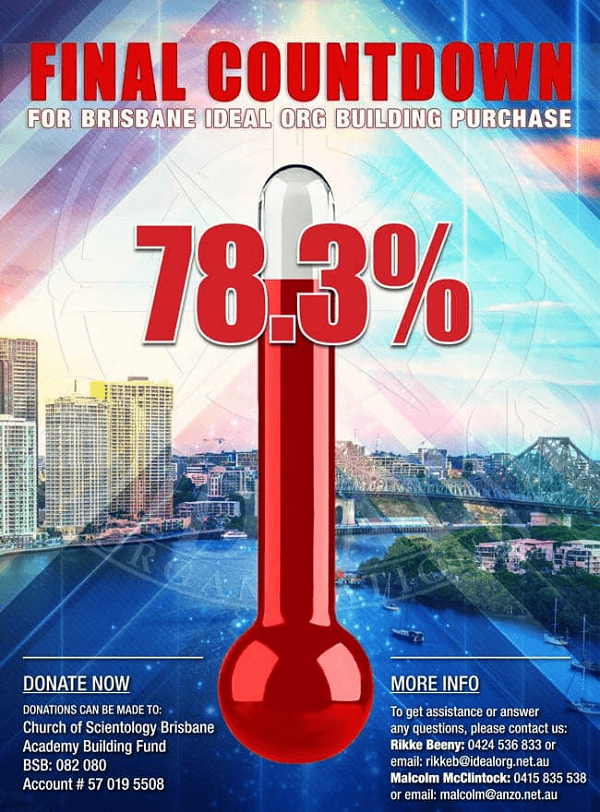 That's the best success story you could come up with?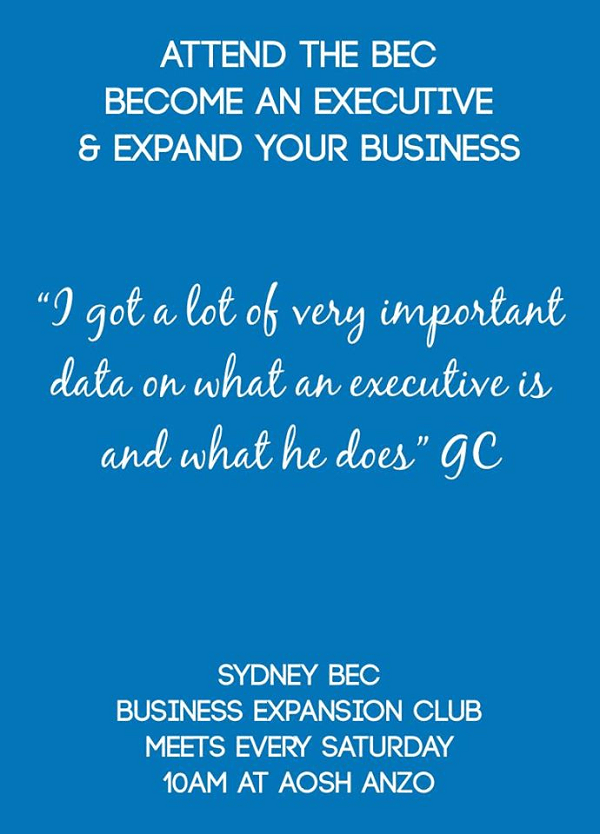 Are they offering refunds?
Joke.
Can you imagine how desperate they are to be offering a deal like this?
Flag is rock bottom empty.
And it's going to get emptier.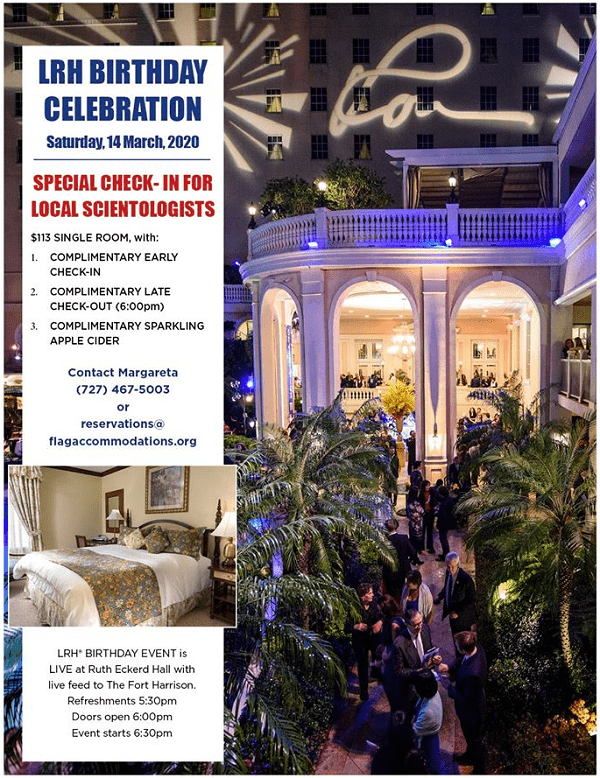 Whoo Hoo
A big hit no doubt?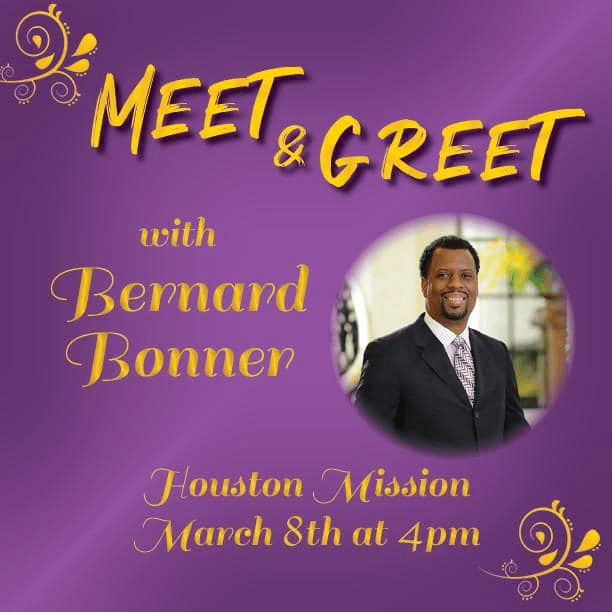 A live streaming event?
They can't afford to fly her in?
The theme?  The Italian Job. No irony there…