CF has its own newsletter!
It's taken on a life of its own… But OMG, after all this time they have done 2500 out of 65,000. At this rate it's at least another 10 years of work. Luckily they are not generating much new filing to be done so perhaps they may eventually catch up.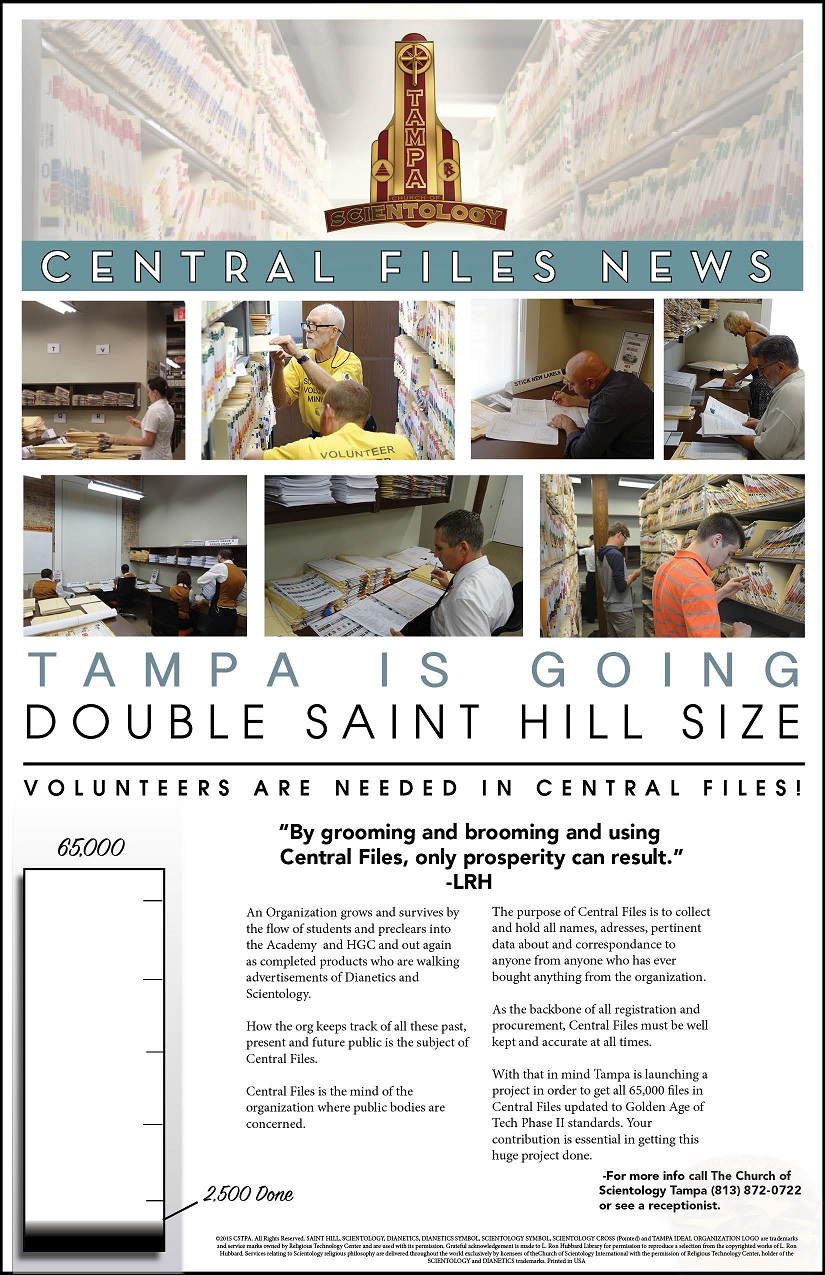 A=A=A
Somehow the psychs take precedence over anything. What if there are life-saving drugs that cure diseases that are delayed? It doesn't "covertly" include ANYTHING. FDA regulations for testing drugs are very transparent and you can see every drug ever tested or under testing at clinicaltrials.gov. No mood altering drug fits into the category of a "life-saving" medicine — but let's oppose this bill because the psychs are probably tricking us.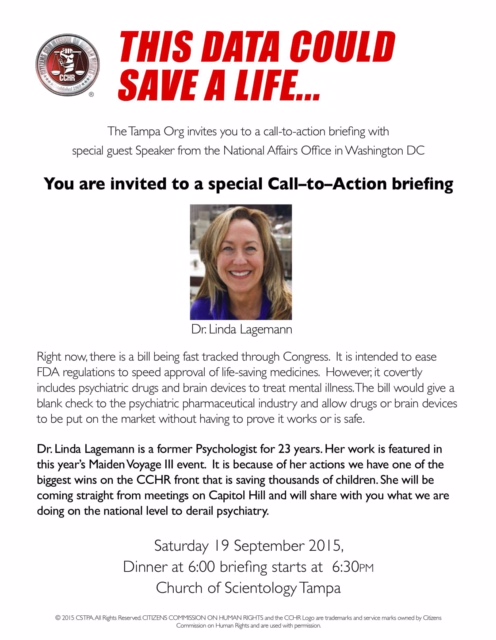 Making A Difference
To what?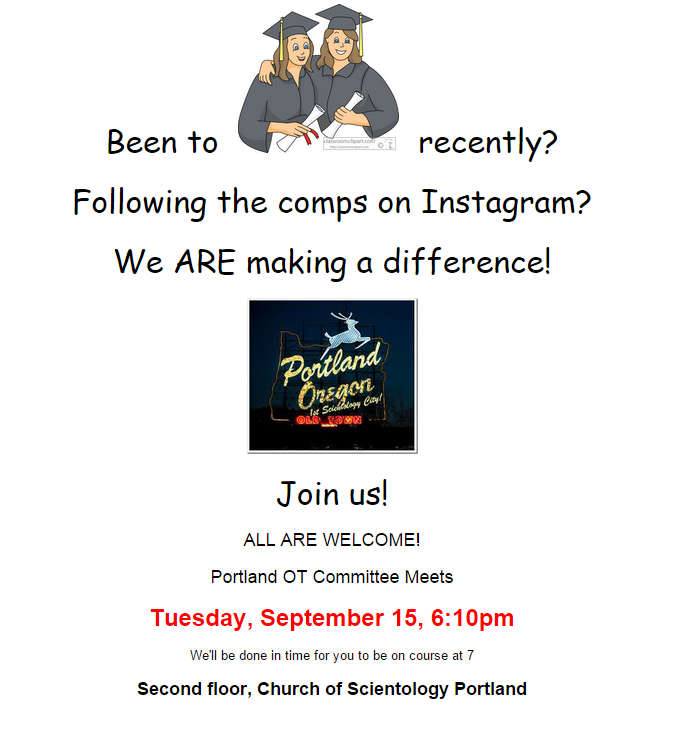 Food, glorious food…
Dessert. WOW!

Moneywinds
Hmmm.. it's just D/COP for Foundation Hours being featured now.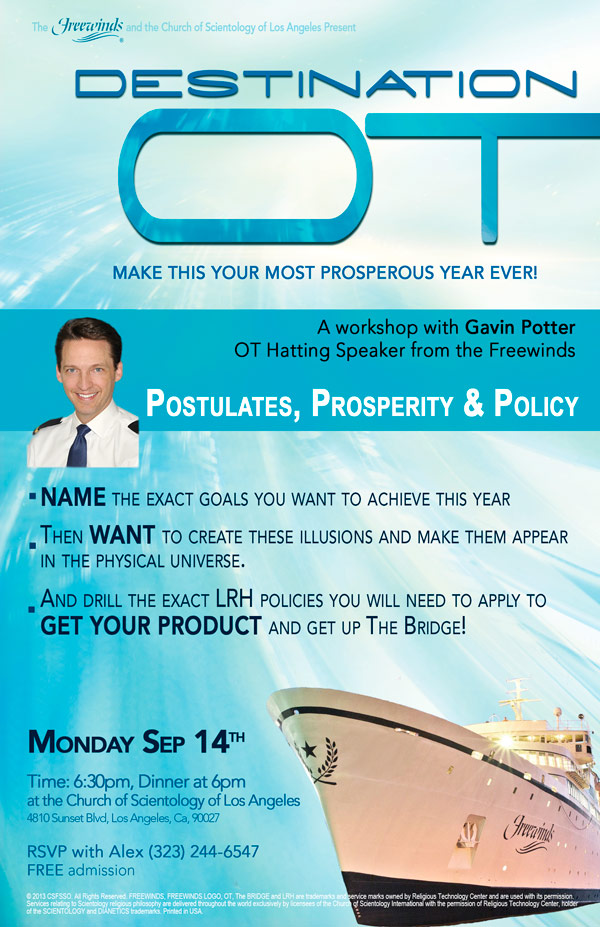 Same here, except Raffi is relegated to the nameless 28 year old who went from SRD to OT VII, all 3 L's, Super Power and 3X through the Running Program in 9 MONTHS!!! Must be some sort of record…
If this is true and all that's needed is 10,000 on OT VII to save the planet, why not just put all SO members onto this program full time and bump the 10,000 in the next 6 months?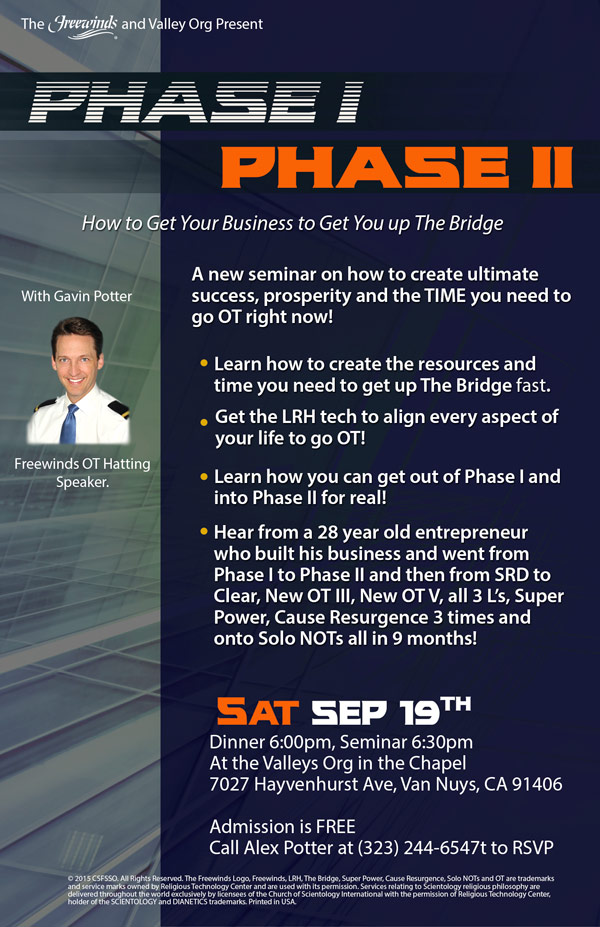 Cheap Flights
No longer the top of the Bridge — it's now a cheapo cruise ship for everyone (provided you don't mind being on a floating barge full of vultures that you cannot escape). Plus, the airfares are cheap! Surely with the straight up and vertical international expansion the ship is packed with all those people doing OT VIII? No?
New motto: Everyone can afford to go the Freewinds. Until you get there.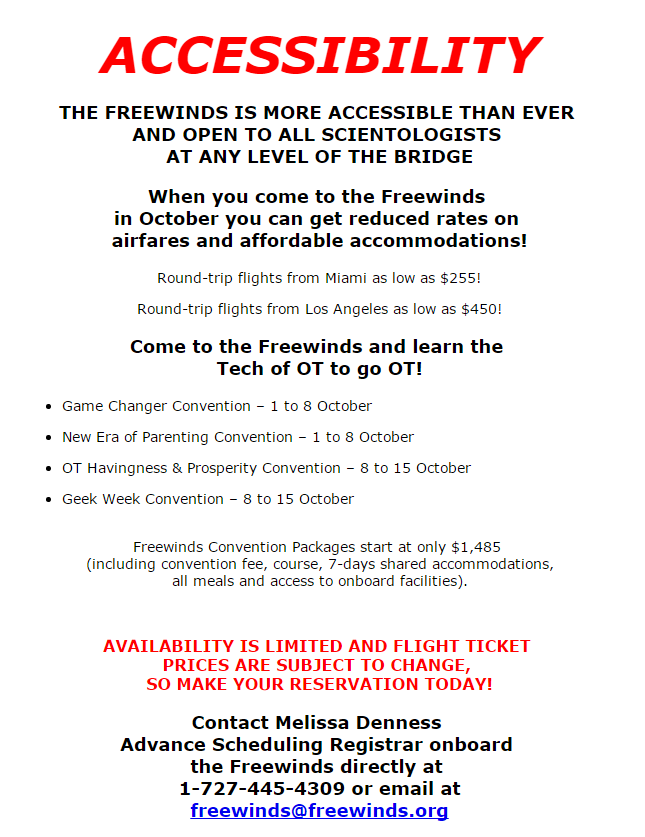 The Hidden World of Human Trafficking
Take a trip to Hemet or any other Sea Org base. There you will find plenty of human trafficking.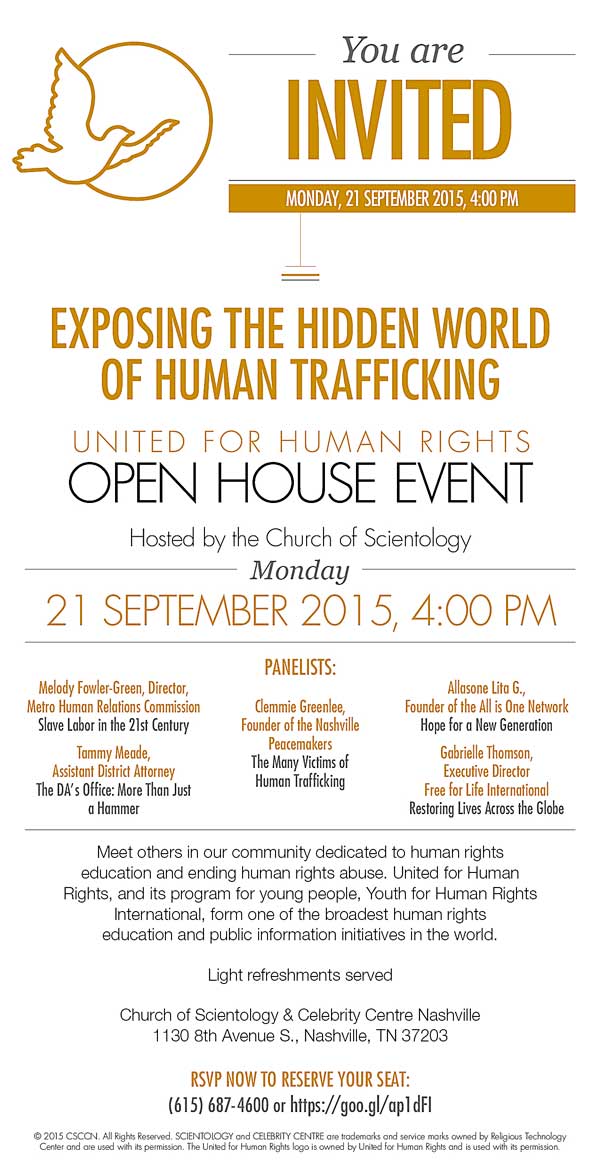 Hmmm, something fishy here…
Just LAST week this was announced as "ending on 12 Sept"?  Guess they didn't get enough discount humanitarians…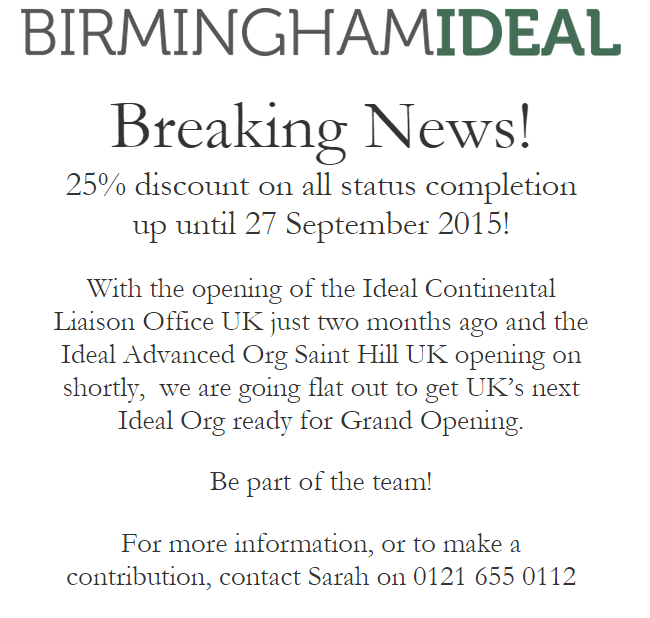 Huh?
This just makes no sense…

Superheroes
These guys apparently think this works… Someone must have told them it's a "successful action."
Like really successful. And they have their very own special superhero Green Dollar
St Lou-Au
Massive turnout of 15 people to see the surfboard cutout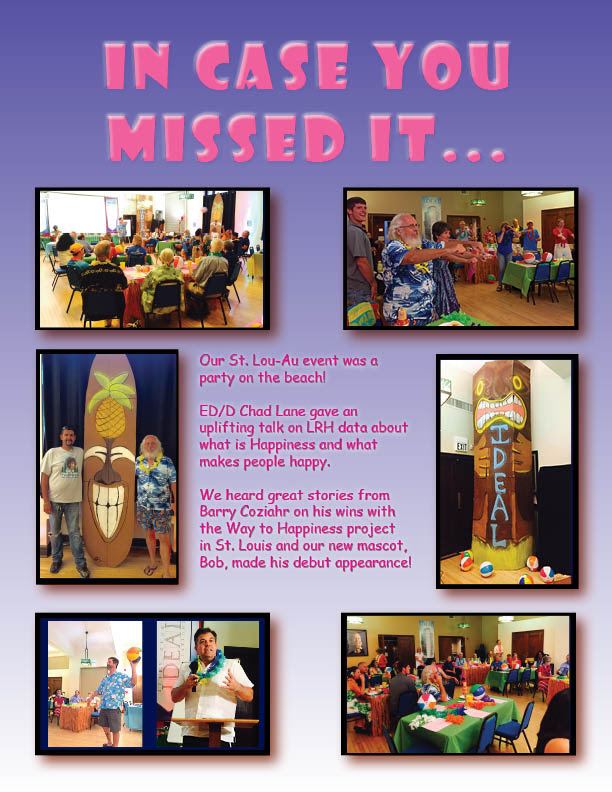 The Hidden World Of Human Trafficking
Scientology is quite expert at this.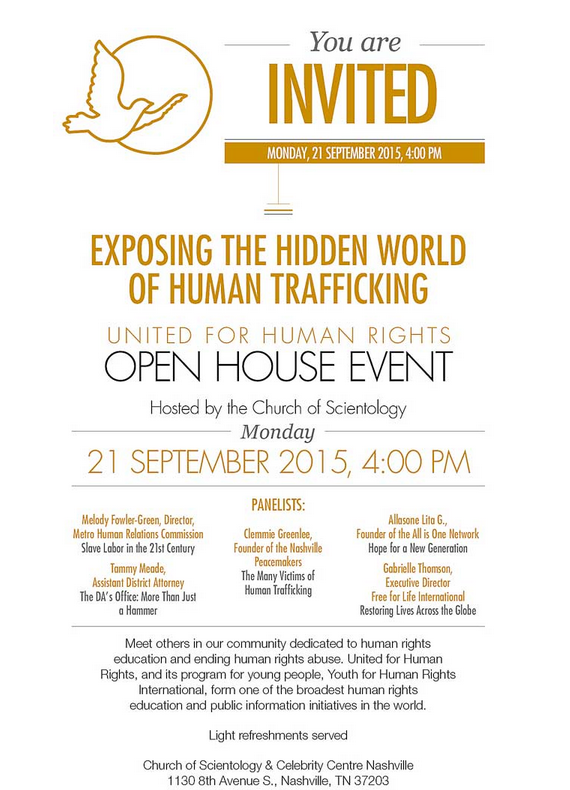 The "successful actions"
The word hasn't gotten out to the hinterlands yet it seems. Still promoting a "WISE guy" to come in and make money off the org. The real question is why they don't have one of their admin bearcat org execs tell evedryone how to run a flourishing business? They are the experts at it.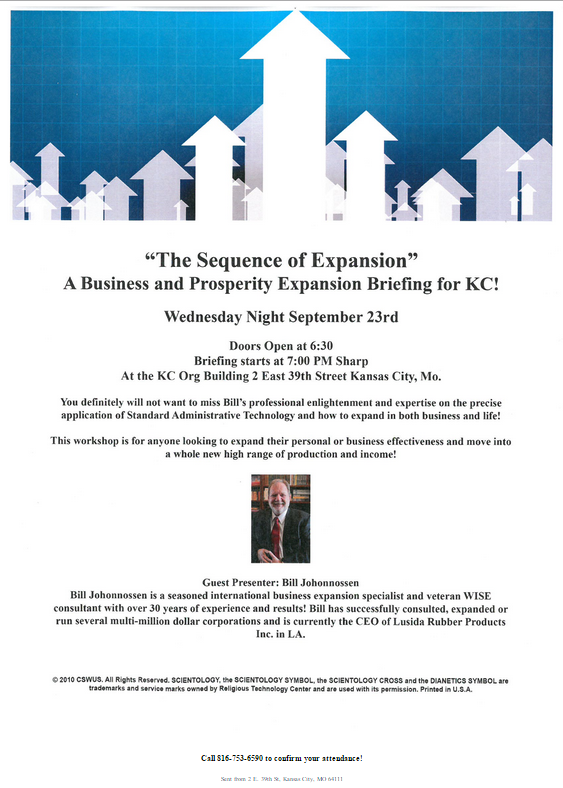 ASHO "training"
An oxymoron these days. And the best they have to offer is a vague statement about how cool it is to train from a dilettante mission holder who is apparently NOT currently on training. It's just a sales pitch from an "OL" (for whom she is an OL, I wouldn't venture to guess).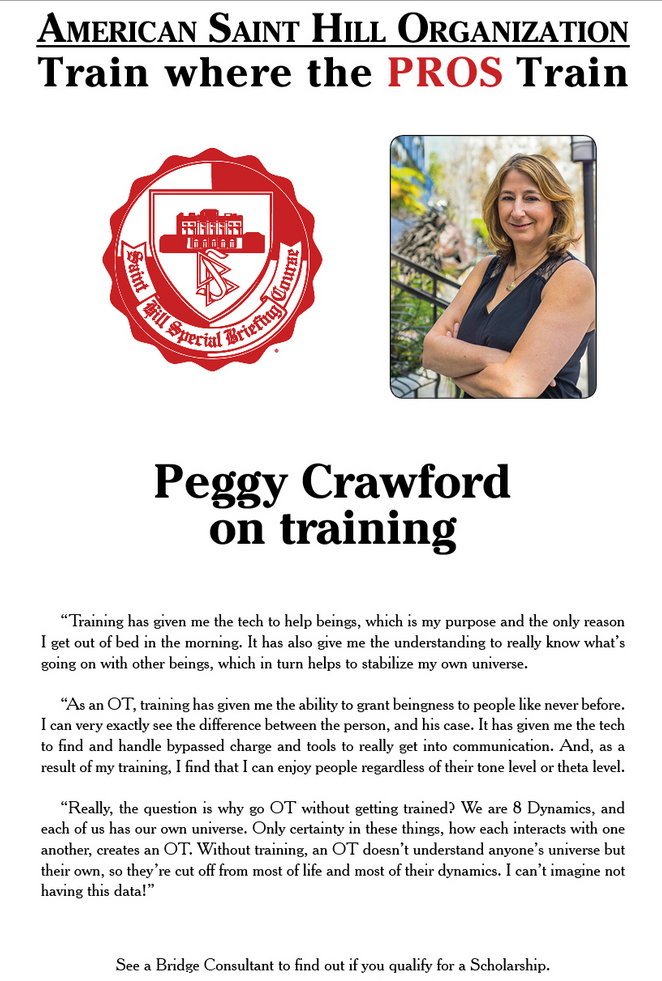 Really?
Do you think this guy has enough exclamation points after his name? And he is back to being a Class VIII even though there is no "GAT 2" BC or Class VIII Course? But most incredibly, excluding the woman who sent the email and her husband, the massive turnout at this "ideal" org is 11 people….
Tell me lies, tell me sweet little lies…
What a joke. On so many levels.