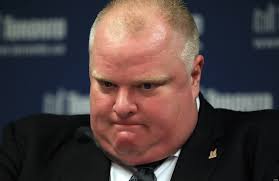 The idiocy from those who have not even seen the events, but probably read the hype on Facebook (but doesnt seem to have gotten the memo on only IAS members with cards being let in).
Rob Ford does not have a monopoly on Crazy in Canada. But then again I doubt Canada has a monopoly on Scientology Crazy!
He really comes up with some pretty unique lines.
ALL WILL BE REVEALED.
It's not your fault.
The books were messed up but everything else was perfect?? C'mon!!!????"
From: purifvan@hotmail.com

Subject: 
Date: Sat, 16 Nov 2013 15:17:09 -0800
Hi xxxx.

I want to tell you something about this event coming–Golden Age of Tech — Phase Two:

All org Executive Directors on earth, 160 of them went to Flag and met with David Miscavige, Chairman of the Board.

When our ED came back this is what he said:"It isn't released yet so it's still confidential. But I'll give you some clues and you have to guess the rest."

Prior to the BASICS (2007) most people didn't even know what the books of Scientology contained, never mind actually read them. It's like a Christian who doesn't know the Bible. Big outpoint!

"Next, the books were pretty much all wrong; out of order, pieces missing and stuff added by others. Squirrelly!! You know about this right?

"Nowadays anyone in Scientology who isn't studying the BASICS is looked on as a pariah. It is a 180 degree turn from "the way things always were" in Scientology to Bang! The Basics. Present Time!

"Look here's a quiz: Whaddya think's been going on with everything else in our religion???? The books were messed up but everything else was perfect?? C'mon!!!????

"Look — I can't tell you more. But you really ought to come see this release. Ideally you go to Flag this weekend (15,16,17) or see it here a week later (23,24)."

WHO SHOULD COME AND WHY:

Bring a friend whose case is screwed up or who can't study. Bring a friend who quit.
Bring a friend who wanted to be an auditor. Bring a friend who thinks he's Clear or OT or aberrated–but not sure which one.
This is for everyone who ever tried. You'll maybe cry your eyes out but you'll also laugh with relief.
ALL WILL BE REVEALED. Scientology is easy again.
Anyone can win. Anyone can make it. It's not your fault.

This is a renaissance. The birth of a New Scientology. The beginning of a new world. It will be a religious experience, believe me.

SOMETHING WONDERFUL IS HAPPENING.

Spread the word. Bring them all.  Call the org 604-681-9121 for details and reservations.

We anticipate a sold-out venue. Numbered tickets (no charge) will be required to guarantee seating. SRO (Standing Room Only) will be available upon sell out.

You can write me back too for more info.