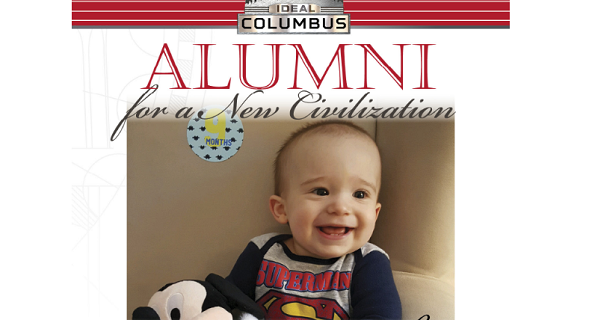 This is a follow up to yesterday's post about scientology promoting for 3 month old infants to get "auditing" and children being put through the grueling Purification Rundown.
This is the next step in "get em while they're young."
Signing up 10 year olds for the Sea Org.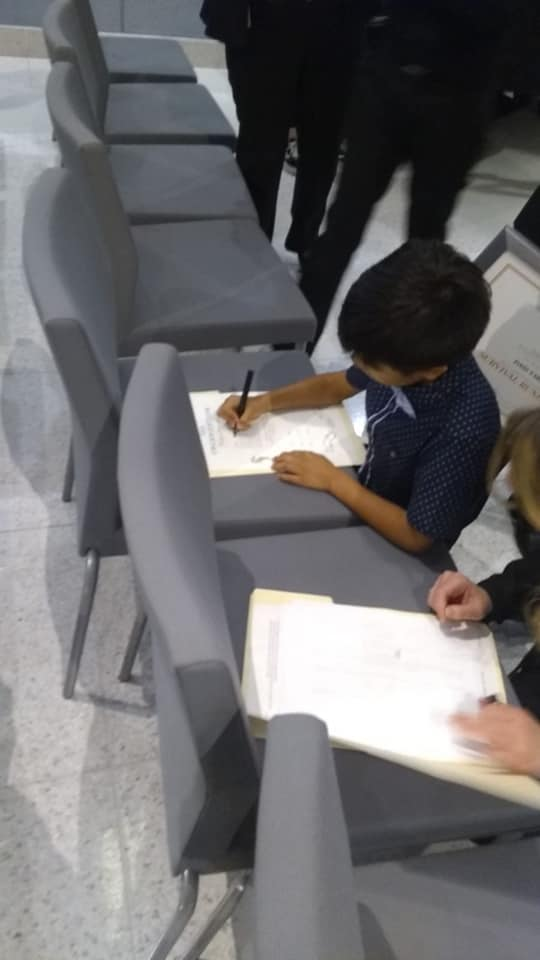 This kid cannot be more than 10 years old… likely younger.
And there appear to be 2 Sea Org members standing over him, as he signs his billion year contract.
This is not an isolated random incident that happened to be caught on camera.
Here you can see this boy and another kid on stage.
The "AO Latin America" is manning up with kids… (this shot is in LA).
And it is being lauded. These people think this is totally normal and the "wog world" are just "aberrated" on the subject of children. That they are unenlightened humanoids who don't understand the concept that the thetan has no age and a small body is meaningless. Hell, to them these 8 years olds could be overdue on their 21 year leave of absence from when they "dropped their body" due to overwork as a Sea Org member in a previous life.
Remember this when you next see one of the statements from scientology trying to create the impression that everything in scentology (and the Sea Org) is above board and "normal." Like this statement on their scientology.org FAQ page: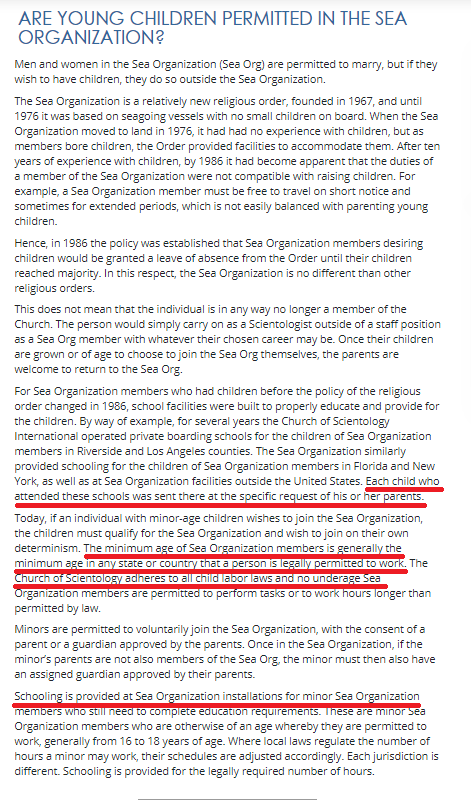 The first sentence I underlined is just a lie. Though I like the fact that earlier on they make a point that children could NOT be raised in the SO (like my 2 children) because Sea Org life is "not compatible" yet they continuously smear me for being a "bad parent" who "neglected" my children…
Notice how mealy-mouthed the language is "generally" those "legally permitted to work".
You can add to that — "and anything we can get away with" and in this case "enforcement of child labor laws in Mexico is pretty lax, so nothing much to worry about." (Even though they are signing him up in LA).
Scientology will respond to this "but because they signed a contract doesnt mean we let them in the Sea Org" — now that this has been exposed they won't allow this boy to start right away. But if they REALLY meant what they say in their PR-speak bs, WHY SIGN KIDS UP AT ALL. AND WHY PROMOTE IT TO THE SHEEPLE TO ENCOURAGE OTHERS TO DO THE SAME?
PS: This just in, apropos of everything above: