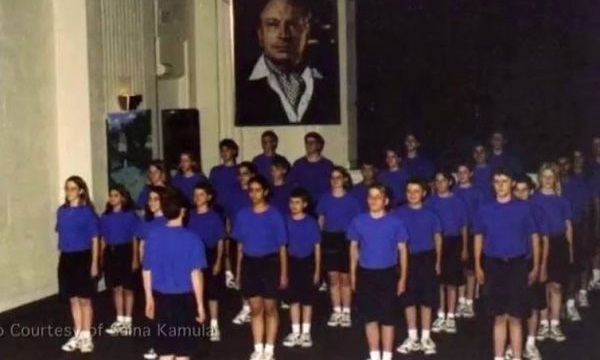 I came across this Sea Org promotional piece from 1999. It was a time when there had not been the extensive exposure of abuses of children in scientology. And thus it reflects the true attitude of scientology — not the carefully worded utterances that are put forth these days (scientology.org is the epitome of scientology propaganda and it is the lead for most public statements now).
Here we witness the unvarnished (well, at least less varnished) side of how scientology views children.
Education outside scientology is not valued. In fact Hubbard derided it often — especially higher education (he dropped out of college and his disdain has not been disguised since).
Children should be put to work at a young age.
Scientologists are proud of their children joining the Sea Org at a young age.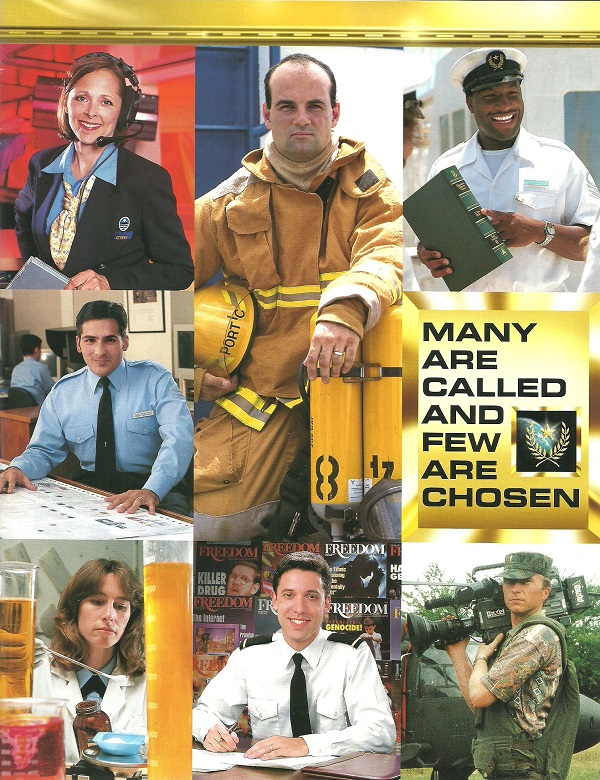 These are some of the people featured on the inside pages.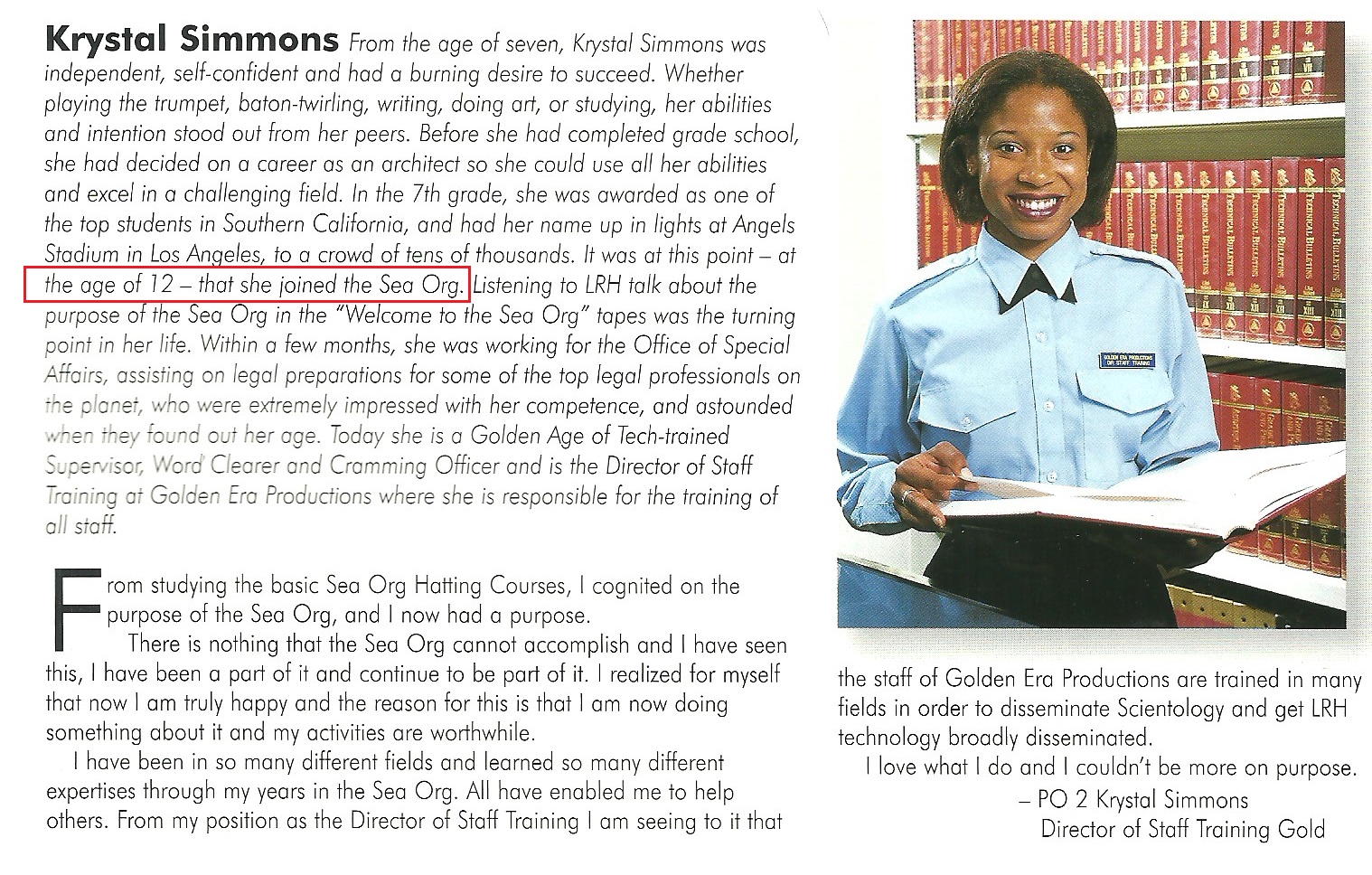 Krystal is often featured in scientology PR videos, particularly the puff piece about the worker's paradise that is Golden Era Productions. She and her sister formed about 50% of the African American population at Gold.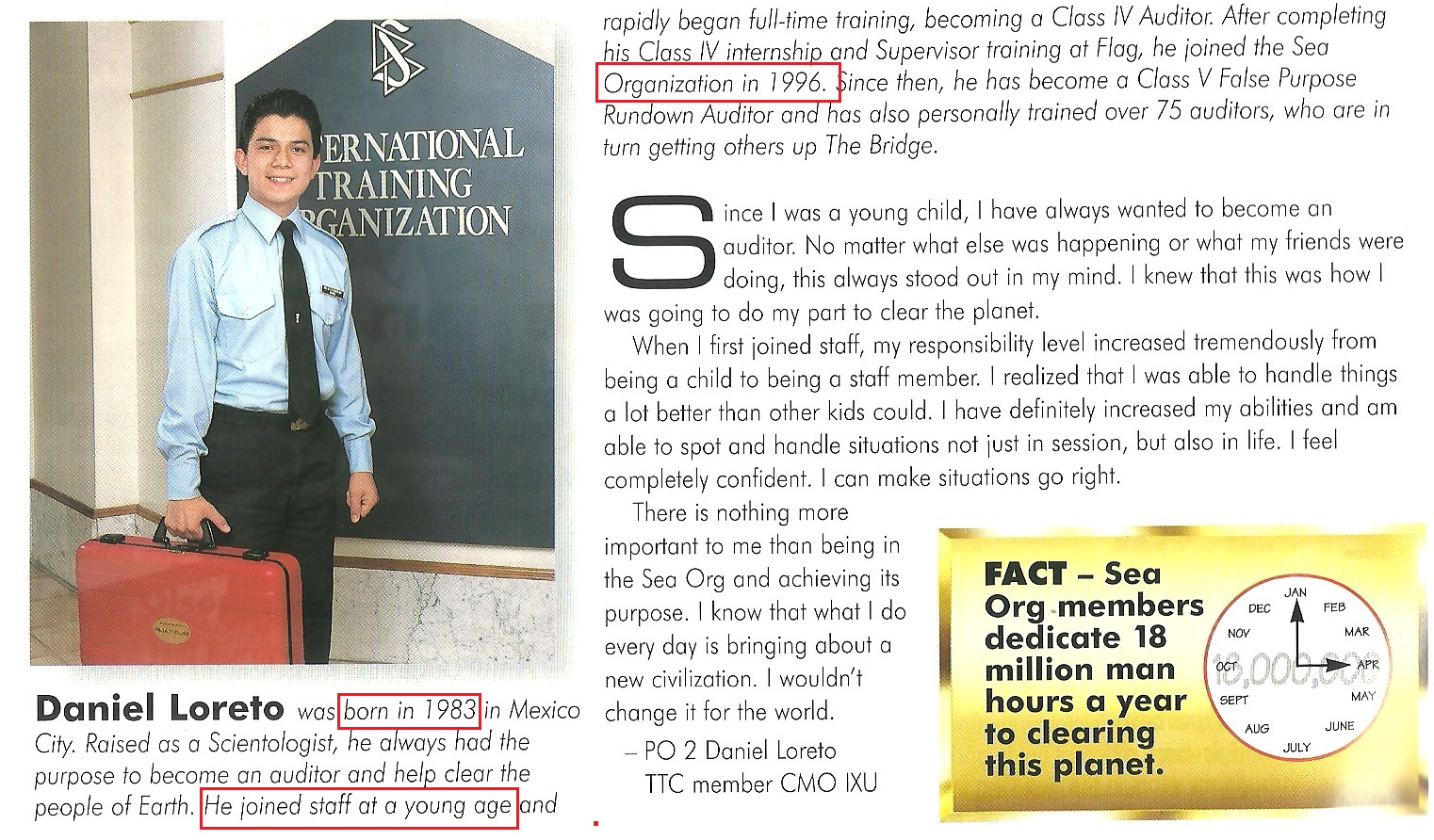 He joined the SO when he was 13. His parents were scientologists, just like Crystal's.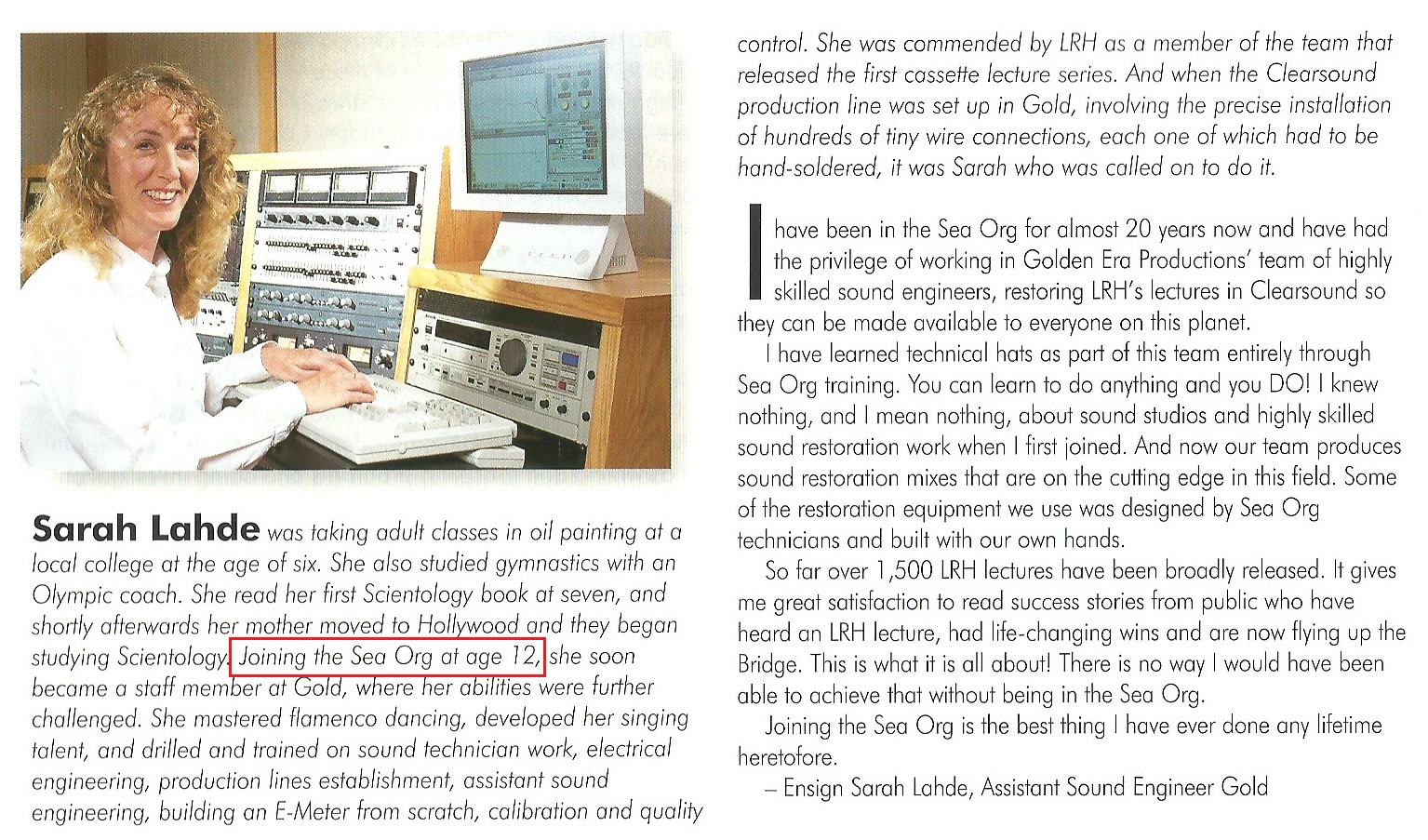 Another "scientology kid" — I assume she is still at Gold "fixing" Hubbard lectures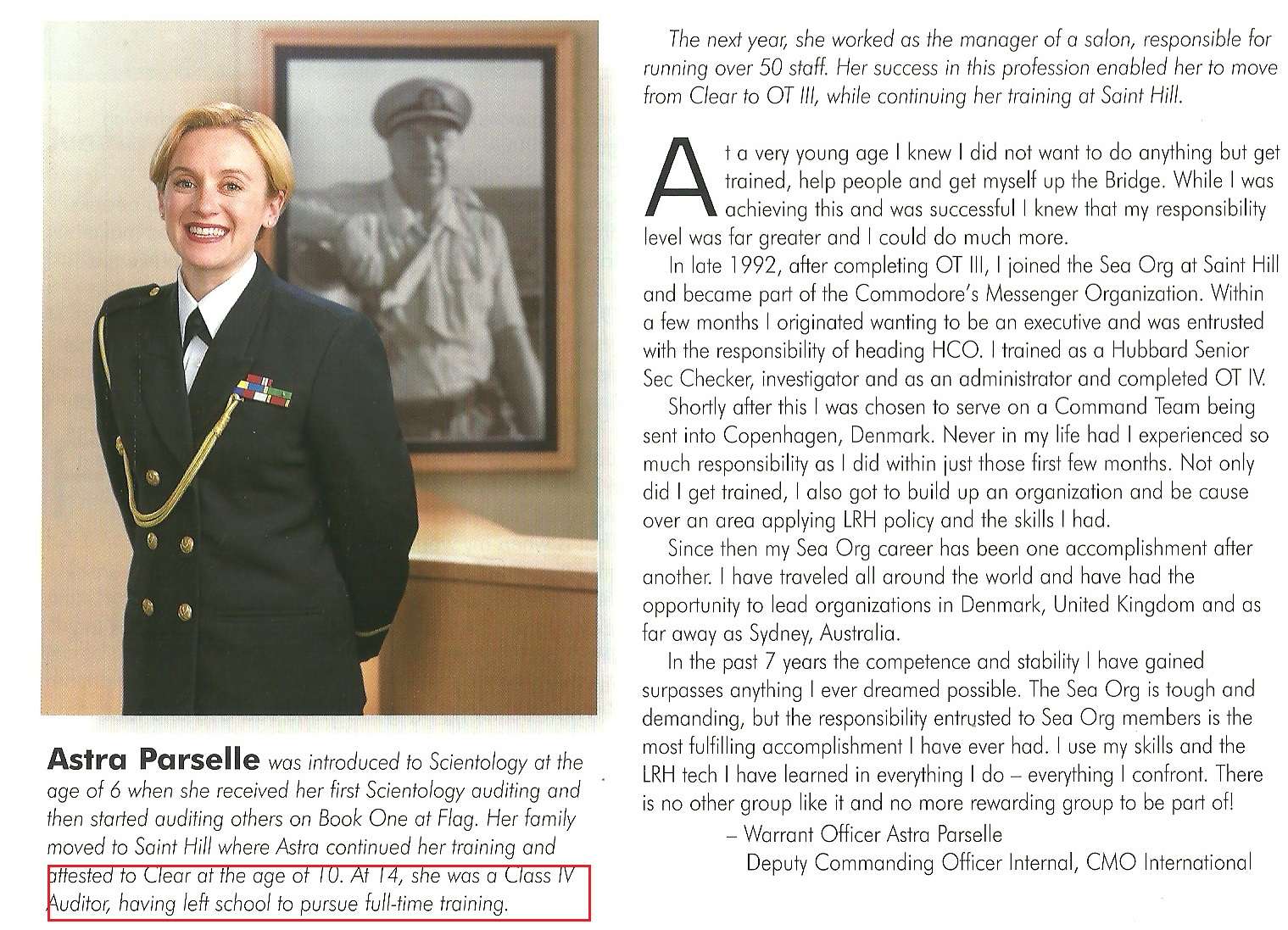 Astra Croft was another scientology kid. She left the Sea Org after being in the Hole with her husband (after Parselle) Ryan Fear. Neither of them have ever spoken about the abuses they endured. Astra is the daughter of prominent scientologist hair salon owners in the UK.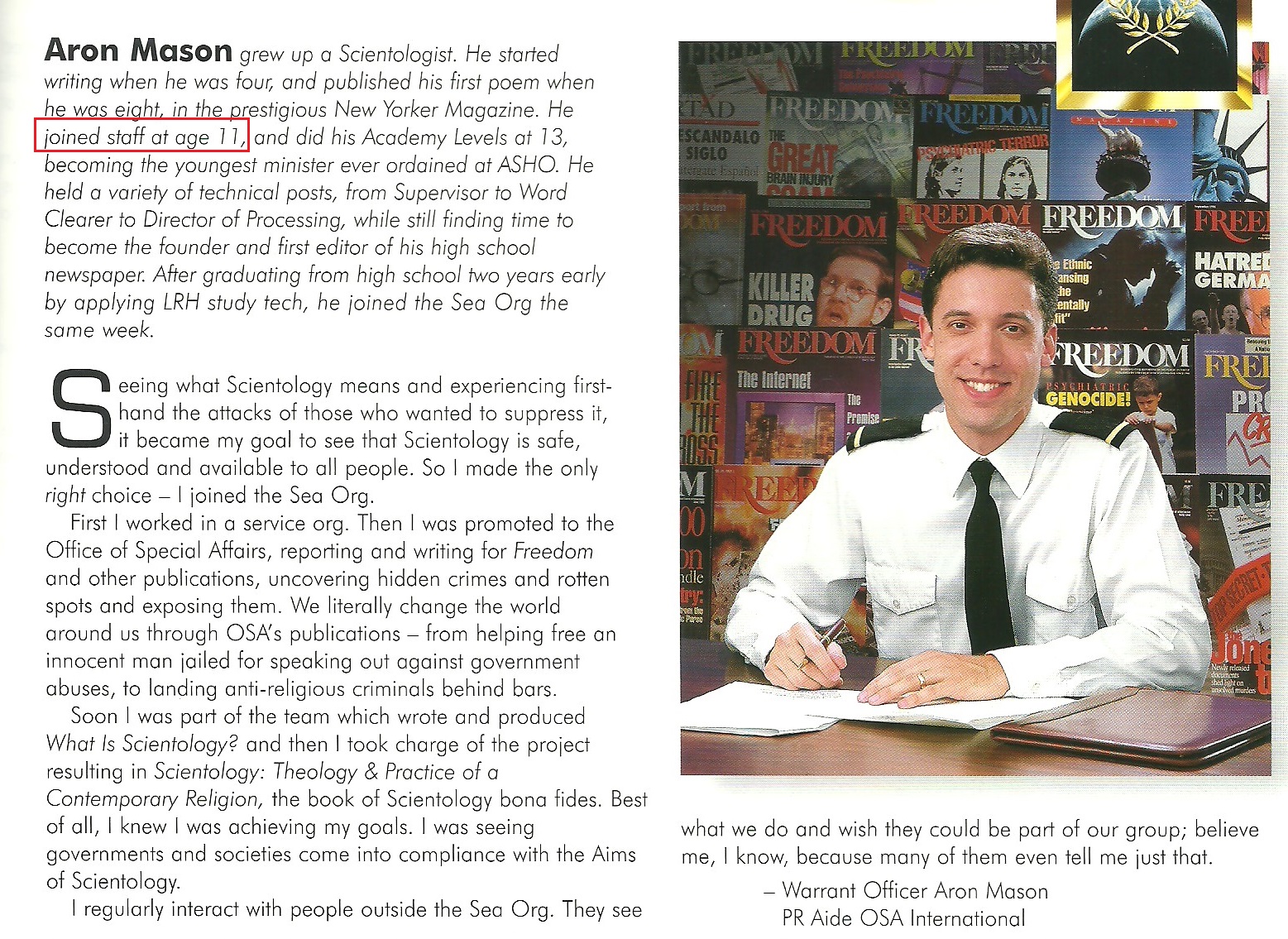 Another scientology kid. Aaron ended up in the Hole also. No idea where he is now.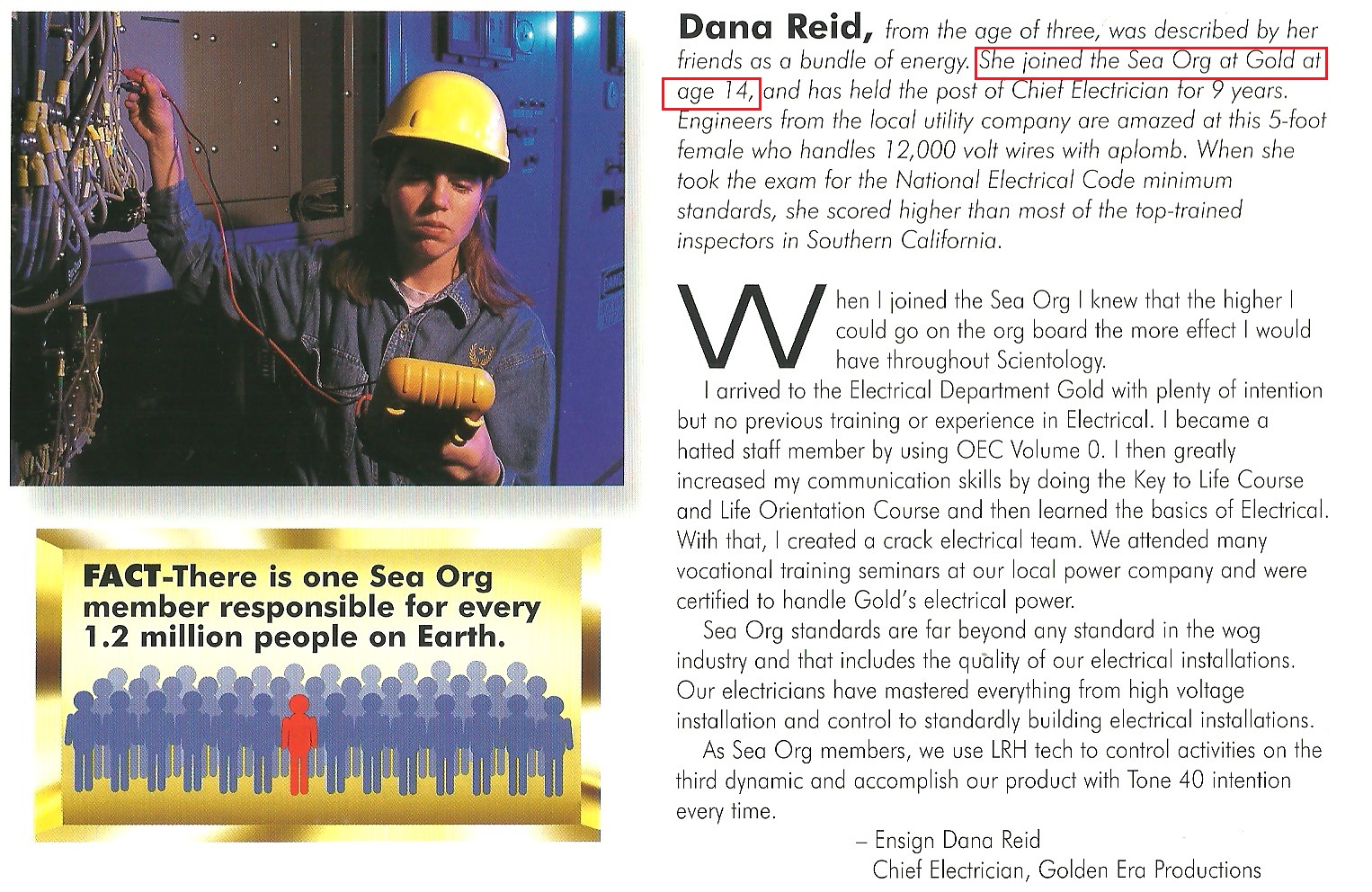 Don't know if Dana was a scientology kid, but I assume so. No normal parent would send their child off to the Sea Org at age 14.