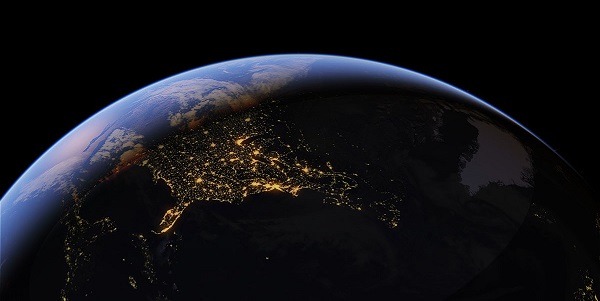 The question scientologists all over the world are asking — at least if you ask Sea Org Recruitment Officer Jett Lahde…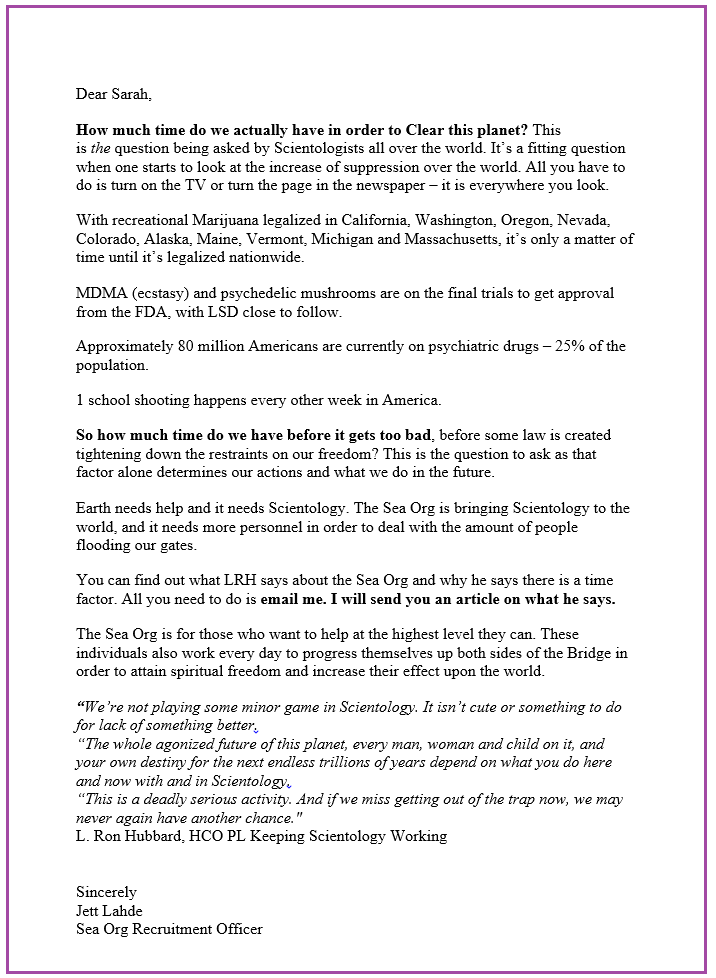 There are so many oddities in this — it is an interesting look into the mind of a young Sea Org member.
He has probably never clicked on the tv or turned a page in a newspaper (this is not part of Sea Org life) — but he knows what he has been told.
He knows about the legalization of Marijuana (it deserves a capital letter apparently) and someone has clued him in that Ecstasy and mushrooms and LSD are "on approval lines" at the FDA (?) and 80 million Americans are taking psychiatric drugs (when I google this, it says 40 million, but who's counting?).
He has been convinced that "some law" is going to be created "tightening down the restraint on our freedom" – no idea what he is talking about here. Perhaps a law to require tax exempt organizations prove they actually provide a public benefit in order to qualify? That would certainly restrain the freedom of scientology to abuse people…
But the real thing he is preaching is that we need more people in order "to deal with the amount of people flooding our gates." This kid probably never makes it out of the CLOWUS building to observe the "floods of people" who are NOT willing to set foot inside LA Org, the Test Center, Pasadena, Valley or any other org. But someone told him this is so, and so he parrots it.
The actual answer to the question: "How long to Clear the Planet?" is a resounding NEVER. Scientology is in fact going backwards fast.  There are about 1.5 million people added to the population of earth each week. If scientology expanded their current delivery by 100,000 times — generously giving them 15 Clears made each week — they would stop going backwards. In other words, instead of 150 orgs, they had 1.5 million they would be at 0 gain on Clearing the planet, holding steady. Of course they have had the same number of orgs for 30 years. To get this number of orgs within a year Miscavige would have to yank 30,000 ribbons on NEW orgs EVERY week.
Even Jett Lahde could understand this if he did some math.
It really IS hopeless.
Bus long as they keep telling themselves "we are clearing the planet" and never confront reality they believe they are… Deluded is too mild a word.