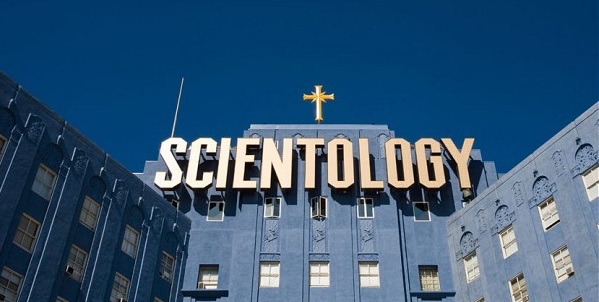 Another thought provoking article from Terra Cognita.
Now that I'm Out of Scientology…Am I Still a Thetan?
I grew up in an atheist home where religion was the "opiate of the people" and spiritual beings were the stuff of fairy tales. I kept these beliefs to myself when I first walked in the front doors of the local Org.
A few years later, George Lucas had discovered the Force, and I began to accept that there was more to me than my corporeal self. Maybe there weren't enough gray cells inside my noggin to hold all my memories after all. The majority of people on the planet believed they were spiritual beings in one form or another. Was I a fool to think otherwise?
I was taught in school that all life began in some cosmic mud puddle millions of years ago, and that I was nothing more than an evolved and animated collection of elements assembled from the Periodic Chart. Darwin declared that my ancestors used to swing from trees, and beer commercials cautioned me that I only went around once in life. LRH had other ideas.
The Big Trifecta
According to LRH theory, we are thetans—spiritual beings—that have minds and bodies. I got the body thing. The thetan/mind part was harder to "make my own." That I'd lived for quadrillions of years was slightly unreal to a meat and potatoes guy.
How does one prove the existence of something with no mass, no wave length, no nothing? By the fall of an e-meter needle? Or from the memories of past of lives? Or do we just take the word of someone who claimed to have thoroughly researched the subject and guaranteed salvation?
It's one thing to discard LRH's work as fiction. It's another to reject the possibility of a spiritual existence.
Soul vs. Meat
After having thought I was a thetan for the last few decades, it's hard to wrap my head around becoming a lonely piece of meat again, and thinking that when I die, that's all she wrote. Religions commonly prey on this inherent human fear and most promise a better existence in the "next life" if we just follow their strict guidelines.
Whether out of fear or naiveté, it's tough to believe I'm nothing more than a bag of bones, and that there isn't some kind of "force" or "other world energy" behind all my synapses and neurons snapping and popping in a pre-determined manner.
Do I have proof of any of this? Not a shred.
LRH said in the beginning there was a "cause." Which I guess was as good a place as any to jump start the universe. From there, though, things get a little sketchy.
An aside: I loved an episode of Star Trek, The Next Generation in which Captain Picard asked his Klingon officer, Worf, if he'd like to say or do something for his fallen comrade before they shoved him out the airlock. Worf's response was to tell his captain to do whatever he wanted with the body. It was but a vessel for the soul and his friend was long gone. If a warrior like Worf believed there was more to us than mere flesh and bones, maybe I could, too!
Past Lives
That one is a spiritual being doesn't necessarily mean one's lived past lives. Then again, it's hard to divorce the two concepts.
Are we gullible to think there's a next life waiting for us? Nobody likes to be duped. Lots of people, however, swear they remember incidents from past lives. Others contend these are mockups—mere figments of the imagination. I never bought the whole heaven and hell idea. Nor that I was a cockroach last lifetime, even if the MAA thinks otherwise.
Per LRH's model of the universe, we've lived quadrillions of lifetimes. Or was that trillions of lifetimes over quadrillions of years? How about a thousand? How about a hundred? Six? Two of which were spent in the bodies of cocker spaniels?
So many of his "theories" on spirituality don't make sense—not the least of which are his one's on how we arrived on this planet. If I'm not mistaken, we flew here via Pan Am on a DC 8, and the blonde stewardess's name was Sally, right?
But what if LRH was partly right? What if we really have lived before? Just because my memory sucks and I can't remember what I had for breakfast, doesn't mean that some sort of mechanism—be it biological or metaphysical—isn't preventing my recall from when I used to make the run from Orion to Andromeda.
On the other hand, these memories may well be the result of a fertile imagination. One way or the other, take care, Ron; I hear Karma's a bitch.
Thetan vs. Operating Thetan
One of LRH's favorite carrots was the incredible powers and abilities members would attain by going OT—becoming an operating thetan. Everything from total recall of one's "whole track," and "cause over life," to freedom from bedbugs was promised. Of course, none were ever achieved. I never did win the lottery or get that spoon to bend, and those that attested to these lofty states were forced to rationalize like mad.
A person can't help but operate, whether he's spiritual being or not. From the bum napping on the sidewalk to the runner breaking the tape at the finish line, everyone makes decisions all day long. Deciding to get out of bed in the morning is OT. How can one not be an operating thetan?
By being a T-bone steak?
Last Word
If I'm reincarnated after I die, great. If not, I won't care.
I'd be interested to hear other's views on Scientology's influence on their spirituality. Have you lived other lives, or is this it for you? Are you a thetan as described by LRH, some kind of hybrid, or a steak sandwich?
Still not Declared, Terra Cognita
P.S. Cheers to Mike R. for providing this platform and for all he does.