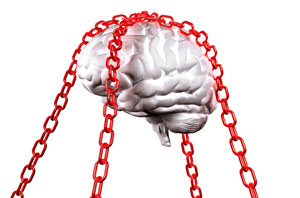 Tony Ortega continues on a roll of excellent reporting on the Leah Remini story, and again this morning has another very worthwhile piece. Whatever you may think of his personal views of Scientology (which after all, he IS entitled to), you have to admire his courage, his persistence and the network of sources he has built up over many years who feel he is a safe and reliable outlet for their information. He also writes clearly and well and takes the time to explain and include information to make understandable what can often be an impossibly arcane and confusing subject to the uninitiated.
His reporting this morning on Shelly Miscavige should be read by anyone interested in Scientology.
It is most fortunate that Tony has been providing such good reading as I have been otherwise occupied over the past couple of days, but should be back to normal tomorrow.
One additional note about the situation with Shelly.
It is highly unlikely after this amount of time that even if someone could talk to her that she would say she wants to leave. Typical for this situation, she has been indoctrinated since early childhood to believe that whatever circumstances she finds herself in are HER DOING. That she is responsible for being sent away to live in purgatory for years, and that only when SHE has resolved HER own transgressions will all be well. And of course, part of that in her mind is convincing herself she no longer wants to leave — it is the first step "I must be getting my overts off as I no longer want to leave."
This question — why do people stay in the Sea Org/church even though they are abused and treated like emaciated cattle is one of the hardest things to explain to those who have not been there. I tried to cover this in a response to a question on Marty Rathbun's blog in February 2012. I reprint it here as I think it helps explain the mindset:
 This is a really difficult subject to explain. I look back and wonder why I stayed as long as I did. And I have given this a lot of thought, and I am sure there are a lot of scholarly and learned treatises that would explain this phenomena. I have only analyzed this for myself and what I have seen or heard with others.
I believe there is a "perfect storm" of factors in the RCS [Radical Church of Scientology], and though I am certain many of these things are not unique to the RCS, I believe its hard to find anything that has ALL of these things acting in concert. And to one degree or another, I believe each of these apply to everyone involved in the RCS (SO, staff and public).
1. You feel an obligation to not violate your personal integrity by withdrawing allegiance from a group you have committed to. And the flip side of that coin, you are heavily invested in something (whether financially or emotionally or both) and to walk away from it requires admitting you were wrong/stupid/duped.
2. You don't want to let others down. People who have relied on you, supported you, looked up to you. You value their friendship and don't want to upset them.
3. You believe that to forsake the RCS and Miscavology is to abandon your eternity as there is no other "brand" of Scientology, everything else is pure squirrel suppressiveness which will drive you into a state of black MEST (meanwhile, this is the object of the reverse Scientology being run in the RCS). Even the idea of "abandoning your eternity" is contrary to fundamental Scientology principles – its an impossibility.
4. You have to walk away from your family, friends or business associates. The level of trauma associated with this depends on the degree of immersion in the "Scientology bubble." Sea Org members often have to decide to leave a spouse and/or children. They normally have no college degree and no resume and no money. Many public Scientologists also have family who will disconnect or they will lose their jobs or their customers.
5. It is hammered into you that whatever condition you find yourself in — YOU "pulled it in" — whether it is being beaten and tortured or bankrupted by heavy pressure regging. It is always what YOU did and the organization/Miscavige is NEVER wrong. Then to "blow" only proves it further — its YOUR O/Ws. This mindset is cemented with the "sec checking" that has become routine operating procedure in the RCS. Think a critical thought about anything and you will pay (literally or figuratively or both) with a sec check that doesnt conclude until you find some O/W (real or imagined) that makes YOU responsible.
6. The thought that whatever injustice/abuse/difficulty/hardship you may be experiencing, it is "nothing" in the overall scheme of things. a) You have no doubt experienced worse on the whole track, so why get upset? b) physical pain and duress don't damage you spiritually so what's the big deal and c) the biggest one of all "the greatest good for the greatest number of dynamics" (as long as Dynamic 3 counts as 8 and the other 7 are one each) — "Scientology is expanding and clearing the planet, so there are some outnesses, they are small in comparison to all the good that is being done."
7. Finally, I believe the vast majority of Scientologists are optimistic and think to themselves, "tomorrow will be another day and things will be better." Unreal but true.
Maybe others have thoughts on this, but that is what I have concluded.