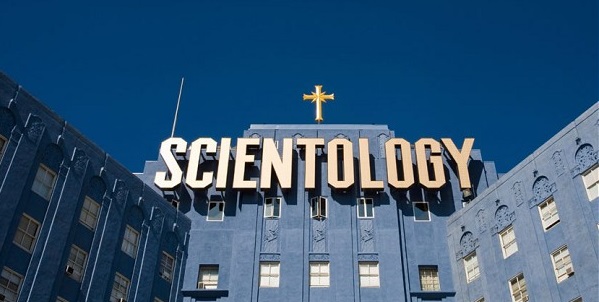 Terra Cognita is back with some more thought provoking words.
Infinity and Beyond!
Scientology isn't surviving. It won't survive. It can't survive. For the time being, the only thing keeping it afloat is getting members to pay for the next this-is-gonna-change-everything, planet-busting project. Over the last few decades, the church has launched one after another. Rest assured, once every org goes "ideal," church leader, David Miscavige, has something else up his sleeve that will change the world and clear the planet once and for all.
Often, these projects involve acquiring new buildings. Buying and renovating old piles of bricks so orgs can go "ideal" has been going on for decades now. Constructing a new, multi-million dollar building to deliver "super power" was one recent project. Miscavige even bought an old television studio in downtown Los Angeles so Scientology could broadcast its message to the world.
Other times, these schemes involve forcing members to redo courses and auditing under the pretense that they didn't get the full EP (end phenomenon) their first time around due to hidden suppressive persons within the church purposely altering founder, L. Ron Hubbard's sacred words.
The Happiness Rundown, Key to Life, Life Orientation Course, the Survival Rundown, revamped OT levels, and one hundred and one versions of Student Hat are a few of these "tech" projects. Many, such as the Saint Hill Special Briefing Course, aren't even offered anymore.
Reissuing books and lectures is not only another way of getting Scientologists to cough up money for the cause, but is a covert method of altering LRH's "unalterable" words in order to minimize and obscure the absurdity of his "workable tech" without disrupting the cognitive dissonance inherent to all his believers.
Unfortunately for Miscavige, none of his pet projects has stopped members from leaving. Much less, of dying from Wog disease. Nor have any of these grand plans enticed new people to walk through the doors of his churches. As has been witnessed and publicized many times over, his "ideal orgs" are closer in reality to "ideal morgues." Which is terrible PR and off putting to new public. And which finds the man stuck in some kind of bizarre endless loop, searching for ways in which to reverse this trend.
Which brings us to the question of the day: What is Scientology's next major project?
The Good Ship Lollypop
By today's standards, the Freewinds is old, small, and sucks fuel like a camel slurping water at an oasis after two weeks walking the sands of the Sahara. Thus, DM extolling Scientologists of the need to buy a new ship is not farfetched. Especially, with the "impending" release of the two dangling carrots, OT levels nine and ten. It's not hard to imagine the man standing at the podium at the next New Year's event—or maybe Ron's birthday— advising the audience that in order to release these new super-levels, they'll need a new super-boat to handle the massive influx of members racing to finally achieve real OT powers—finally, once and for all.
My spouse told me that ships are just too costly—that it would make more sense to build or renovate something rooted in earthly soil. Something in Clearwater, maybe?
"When did logic, reasoning, or fiscal responsibility ever stop David Miscavige?" I replied.
She shook her head. "No babe. A ship simply costs too much money—especially the upkeep. Makes more sense to deliver these new OT levels in a brick and mortar building."
"A building, huh? Well…they'd have to come up with a name for it."
"Advanced Org is already taken."
"How about the Infinity Org."
"IO for short."
"Catchy!"
"One on every continent. Starting with something in Clearwater. Townspeople love Scientology!"
"Give! Help save the planet by becoming a Cornerstone II Member. Now! Ensure yours and everyone's future for all of eternity, everlasting, like until the end of time—which is only a consideration anyway. So give now, live forever, and save the planet along with the rest of the galaxy!"
"Regs are standing by at the back of hall. Cash, credit cards, sons and daughters accepted."
"And don't forget to fill out your survey forms."
"Make the Infinity Org a reality!"
"Infinity Orgs—plural!"
You can bet that in addition to an Infinity Org—or Eternity Ship—a whole slew of swanky, updated courses are in the works—including a fully revised Student Hat, complete with glossy pictures for the English-as-a-second-language crowd, and two new barriers-to-study that DM discovered last week in the back of that famed closet containing the remains of LRH's original and unblemished, handwritten papers.
Once all the orgs on the planet have gone "ideal," there will undoubtedly be a huge push to idealize the mission network. Because what better way to stream new people into ideal orgs than via ideal missions. If this project takes as long as its predecessor, the last mission—I'm pretty sure it's the one on the International Space Station—is targeted to go "ideal" in July 2045 (see International Landlord Admin Scale 47, for the complete plan).
The Curtain, Please
I can't help revealing what comes next: Ideal Families! According to my sources, all Scientology families will be expected to buy new houses and then sign them over to the International Landlord (see Admin Scale 53). Of course members will still have to pay the mortgages and hand over fifteen percent of their income, but imagine Mom, Dad, Brother, and Sister all operating on the original household org board LRH devised while living at Old Saint Hill. If that doesn't bring families closer together and clear the planet…
Last Words
Few things in life are more inevitable than death and taxes—and more recently, David Miscavige rolling out his latest project to clear the planet. Once and for all. At long last. Finally! "This time I really mean it. I'm not kidding. Agents and notaries are standing by at the back of the auditorium to help fill out your real estate quitclaim deeds."
Still not Declared,
Terra Cognita