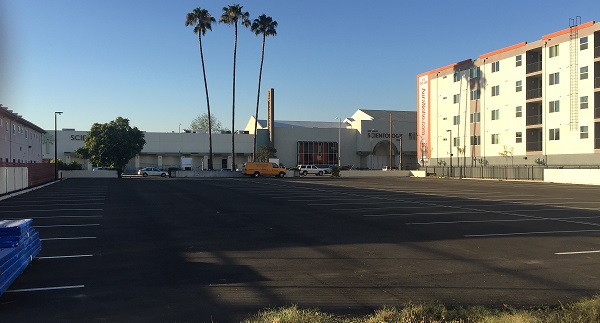 I like to keep tabs on the largest and most important Ideal Org on earth — especially as it is my local org when I am in Los Angeles. At least it can rightfully lay claim to having the largest and emptiest parking lot of any scientology org on earth (others are just as empty, none are nearly so big…)
First, they sent out this terrific Holiday Greetings card: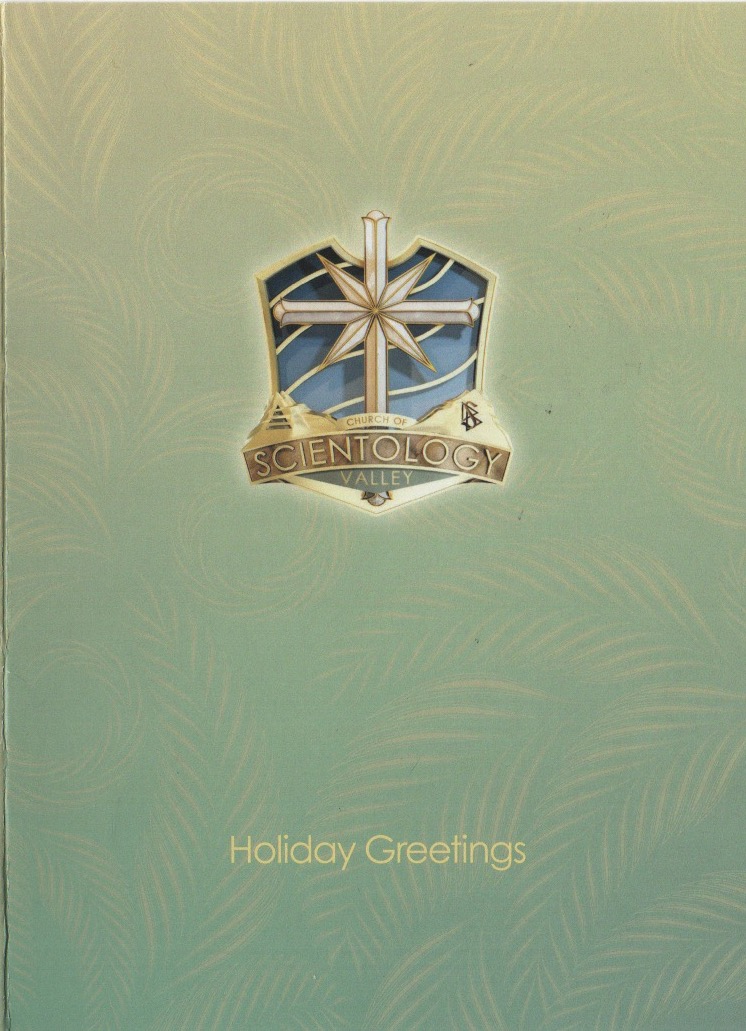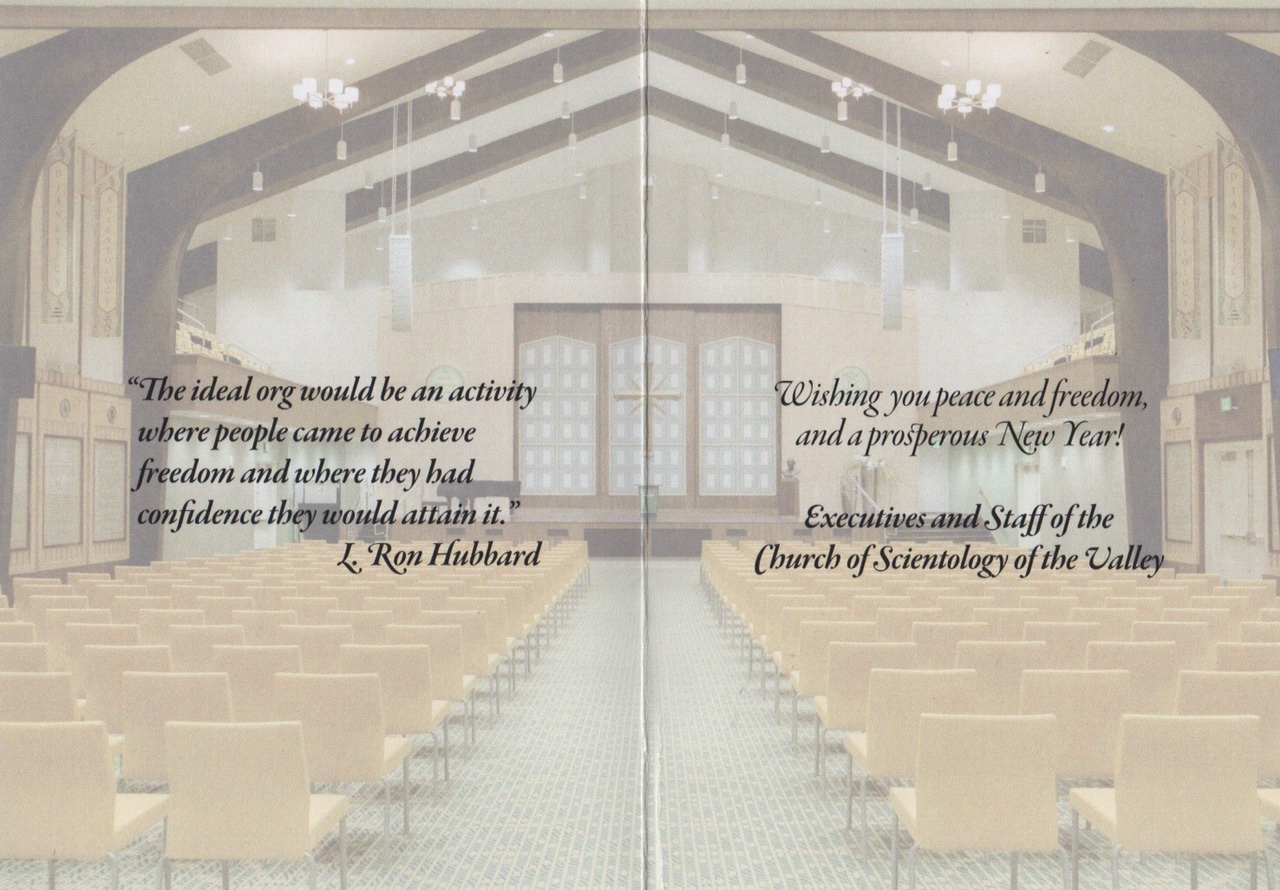 Interesting they selected this particular sentence from the "Ideal Org" Policy Letter. It's so nebulous. People come there to get freedom, they have confidence in the fact it will happen and then they run smack into reality and find out there is no such thing happening in this activity. Hell, check out the picture they selected to highlight their accomplishments and holiday cheer. An empty room that looks like a set design from Six Feet Under.
Just for shits and giggles, here are some other quotes from the same PL:
Its files and papers, baskets and lines would be in good order.
The org board would be up-to-date and where the public could see who and what was where and which the staff would use for routing and action.
A heavy outflow of letters and mailings would be pouring out. Answers would be pouring in.
Auditors would be auditing in Div IV HGC and Qual would be rather empty. Supervisors would be training students interestedly and 2-way comming all slows.
The HCO Area Sec would have hats for everyone. And checked out on everyone. There would be a pool of people in training to take over new admin and tech posts.
The staff would be well-paid because they were productive.
The Public Divisions would be buzzing with effective action and new people and furnishing a torrent of new names to CF. 
The pcs would be getting full grades to ability attained for each, not 8 minutes from 0 to IV, but more like 30 processes. And they would be leaving with high praises.
The students would be graduating all on fire to audit. One could look at this ideal org and know that this was the place a new civilization was being established for this planet.
The thousand or more actions that made it up would dovetail smoothly one with another. And the PR Area Control would be such that no one would dream of threatening it.
Not one of these things are evident in the empty halls of the Valley. No wonder that was the one sentence they quoted.
And in other news, the Valley announced their first CCHR Exhibit…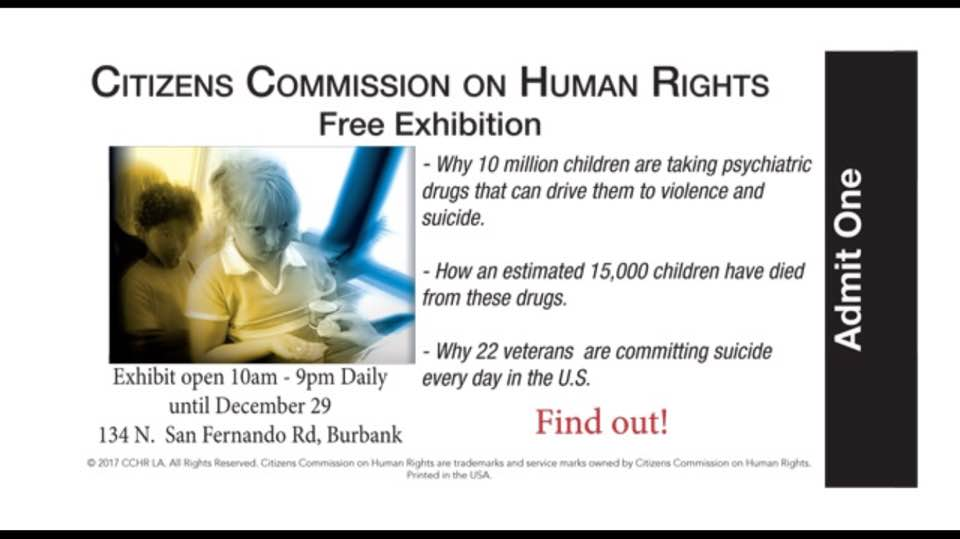 Of course, concurrent with this announcement is the urgent "call to arms" for Valley scientologists to come because the org doesn't have any staff to man the exhibit.
ALL LA SCIENTOLOGISTS and OTC MEMBERS!
Hi – our first ever Valley CCHR exhibit is grand opening tomorrow night. All are needed. It will be a pure production meeting. It starts at 6:00. The address is 134 San Fernando Rd. Burbank. You can park on Orange Grove. It's between Orange Grove and Olive on San Fernando.
We are very needed to make this a success.
Let me know if you can make it.
– Nancy Parodi
But, this, the biggest and baddest Ideal Org on earth has chosen a very strange location for their first-ever exhibit.
I was curious why it was not set up in the Org — they have tens of thousands of square feet of fully renovated space that nobody has set foot in yet…
But they chose to hold this somewhere else.
I looked up this address on Google maps.
This is 134 San Fernando Rd in Burbank.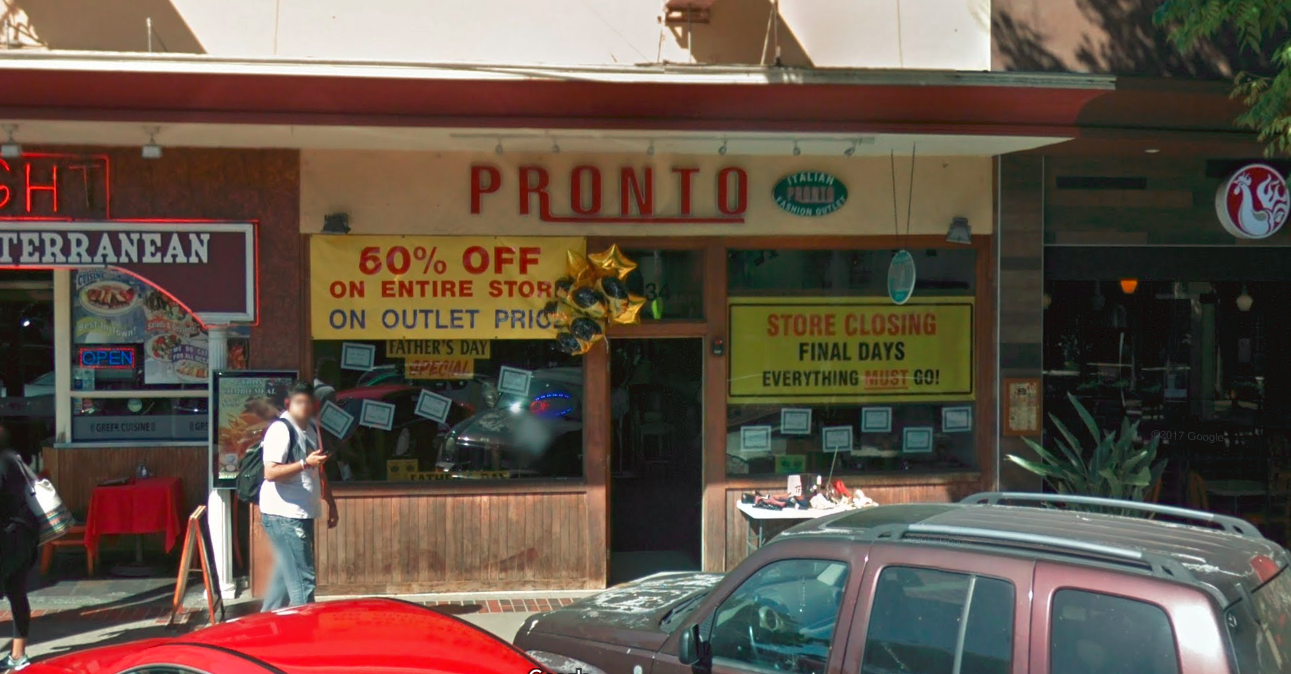 Color me unimpressed.
THIS is the location of the first ever CCHR Exhibit of the biggest and bestest ideal org right in the middle of the biggest population of scientologists on earth? Wow.
Scientology truly is circling the drain.
Now if we could just put an end to the abuses it still perpetrates on those unfortunate enough to have come in contact with its rotting corpse…