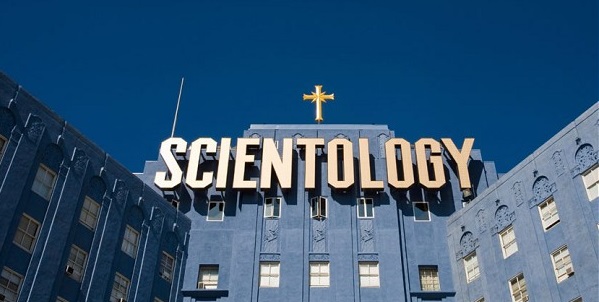 It's Saturday, must be time for Terra!
Scientology's Code of Honor
A code of honor sounds like a good thing to carry around in a wallet; a concise set of moral guidelines; principles on which to build a solid foundation. And yet…not all codes are equal. Some justify acts of unethical behavior in individuals. Some justify unethical conduct by organizations.
Let's see how L. Ron Hubbard's Code of Honor stacks up.
(Having just read Marty Rathbun's latest diatribe, I couldn't help but think how parts of this code might relate to him.)
"Never desert a comrade in need, in danger or in trouble."
Society typically frowns upon deserting comrades. Standing by one's friends is considered the more honorable path. King Arthur and his Round Table of knights advanced this concept. So did lots of other famous heroes throughout history.
Few drowning people would wish to be abandoned by their best friend. Many take exception to being excommunicated from organizations and forsaken by all its members.
Ordinarily, deserting a comrade in need is not beneficial to both parties. But never? What if this comrade turned out to be a criminal? What if you realized this "friend" was a real SP—a suppressive person, bent on destruction? Someone like David Miscavige, the current head of the Church of Scientology. What if the "greatest good for the greatest number of dynamics" demanded cutting ties with this "comrade" for the safety of the larger group?
What if this comrade had been brainwashed into joining an evil organization that had brainwashed him into having nothing more to do with you? What if he was deluded? Would you still abandon him? Or wait patiently on the sidelines until he returned to his senses? I'm sure there's no time limit when waiting for sons and daughters.
"Never withdraw allegiance once granted."
Again, I would do away with the word "never." I can think of too many reasons why withdrawing allegiance would be the right thing to do.
For instance, what if you finally realized that the organization you'd been a member of for many years wasn't all it was cracked up to be? People frequently join clubs, political parties, fraternities, and religions without fully knowing what they're getting into. Oftentimes, these groups' purposes and policies aren't made available to new recruits.
Sometimes executives seize the reins, replacing that which worked, with damaging strategies and programs. Even churches have been known to follow this pattern.
I reserve the right to withdraw my allegiance—granted or not—anytime I choose.
"Never desert a group to which you owe your support."
Generally, deserting a group to which you owe your support is viewed as dishonorable. Especially abandoning really good groups that may have helped you or you pets. Like the Humane Society. Or Doctors Without Borders.
The question that must be asked is whether the group to which one belongs is worthy of support. And if not, is this support still owed? I don't think so.
What if your "exchange" is in with a particular group and you wish to leave—whatever the reason? Do you still "owe" them your support? Or are you "all even?" Maybe, maybe not. Depends.
Within Scientology, it's understood that members owe their support to the church for life. Walking away on one's own determinism is considered an overt act. Telling anyone about it is a "high crime."
Groups change. And with them, one's obligations.
"Never disparage yourself or minimize your strength or power."
Unless, of course, this involves groveling in Ethics (that branch of a Scientology organization charged with the administration of justice and ethics) while divulging your overts (ethical and moral transgressions) and withholds (undisclosed overts).
From the moment after a person signs up for his first course in Scientology, he cedes much of his decision-making strength and power to LRH; to current leader, David Miscavige; to Ethics; to Qual; to his course supervisors; and to all those inside the organization who've been around longer and "know better."
"Never need praise, approval or sympathy."
Unfortunately, #5 gets twisted to mean "Never praise, give approval, or sympathize with another." Especially in Scientology.
Scientologists don't need validation from others. Because real Scientologists are thetans. All knowing. All seeing. And all powerful.
And if you fall down—physically or spiritually—don't expect any sympathy from a Scientologist. You "pulled it in." It's all on you.
"Never compromise with your own reality."
You can't be a true Scientologist without violating this one. Ever.
All Scientologists must compromise with their reality while:
Reading most anything written by LRH.
Accepting condition assignments and ethics programs from snot-nosed kids who've never lived a day of their lives outside of the church.
Clapping at events.
Accepting that what you're looking at in session is real.
Donating money toward an "ideal" org.
Disconnecting from your parents.
Believing David Miscavige is a humanitarian of the highest rank.
Pulling out their wallets in the Reg's office.
Cults are built on the premise that human beings compromise with realities. And integrities. You can't play their game without surrendering a hefty chunk of those. (Make that a HUGE chunk.)
"Never permit your affinity to be alloyed."
Except when Ethics orders you to disconnect from your son, daughter, or best friend—who've been arbitrarily labeled suppressive and shunned.
Except with your sister, who just received her degree in psychology.
Except with your brother, who read something on-line, not complimentary to the church.
Except with Uncle Bob, who works for the IRS.
And Aunt Betty, who works at the Daily Planet.
And your best friend from high school serving in military intelligence.
Scientologists routinely alloy their affinity with all non-Scientologists. Because "Wogs" just don't measure up. They don't have the tech. They're not as evolved as Homo Novis.
But especially, never permit your affinity to alloyed with LRH or DM. That, my friends, is a big overt.
"Do not give or receive communication unless you yourself desire it."
Unless you're sitting in front of the MAA (Master at Arms, in charge of doling out justice in Scientology) or the E/O (Ethics Officer, the equivalent of an MAA, posted at lower orgs and missions).
Unless you get a phone call from the Flag Office "inviting" you to the next Maiden Voyage event
Unless ordered to by senior personnel.
Scientologists are implicitly obliged to communicate with staff. Reticence indicates the existence of overts and withholds.
This precept is wholly disregarded in Scientology. There is no privacy in the church. Members are expected to reveal their innermost thoughts, not only to their auditors, but to pretty much anyone who asks.
"Your self-determinism and your honor are more important than your immediate life."
Self-determinism is not only not appreciated in scientology, it is considered to be "counter intention". Just try being "self-determined" about attending events. Or giving money to the IAS.
There should be a new term invented "scientology-determinism" to describe what is expected of ALL scientologists that is definitely more important your immediate life.
      10."Your integrity to yourself is more important than your body."
Usually. Shakespeare said, discretion is the better part of valor. Caution is preferable to rash bravery.
Devaluing life and limb helps to justify working staff to the bone, allotting miserly amounts of food, and withholding medical attention. This is especially prevalent in the Sea Org.
Screw the body. If you have any shred of integrity, you help Scientology save the planet at whatever the cost.
     11."Never regret yesterday. Life is in you today and you make your tomorrow."
Never regret all the money you wasted on courses and auditing that were replaced by new and improved versions that you were forced to buy at twice the cost.
Never regret all the mistakes your auditors made in session and the thousands and thousands of dollars it cost you to get "repaired."
Never regret all those times you were screwed-over while on staff.
Never regret disconnection from loved ones. Never regret you haven't talked with your son or daughter in a decade.
Never regret all your overts and withholds. Like when you were at that conference in Las Vegas last week and you sat down next to this pretty woman, the one with the really short dress, who scribbled her room number on your palm, and…
As for "making your tomorrow," the only way that's gonna happen is for you to get up the Bridge to Total Freedom as quickly as possible. So be it if you have to take out a second mortgage on the house and bump up your age of retirement from sixty-five to eighty.
Damn. That's a lot of regrets. OT 9 handles this, right?
      12."Never fear to hurt another in a just cause."
Never? Like don't' even think about it? Don't take a few seconds to consider what is just and what isn't? That maybe the person you're destroying has a family and is trying to survive just like you.
Scientologists don't have to decide what's just or not because LRH and DM already figured it out for them. And since the two are considered infallible, this gives members the right to destroy any person or organization the two say deserves annihilation.
I would like to believe that an evolved being would fear to hurt another—despite the cause.
      13."Don't desire to be liked or admired."
Not even a little? Maybe just a teensy-weensy bit?
Twisting #13 allows executives to bully and degrade their juniors. So what if their subordinates don't like them. What's important is that they get their product and stats up by Thursday at two.
      14. "Be your own adviser, keep your own counsel and select your own decisions."
Seriously? In Scientology? In the Reg's office? LRH was joking, right?
The moment a Scientologist truly becomes his own advisor, keeps his own counsel, and selects his own decisions, is the moment he walks out the front door of his local church and never returns.
      15. "Be true to your own goals."
Unless those goals conflict with going up the bridge.
Unless your goals involve working in a profession that doesn't pay enough to go OT—like ninety-five percent of all the jobs in the world.
Want to be a teacher? Get real. Sell something—like insurance. Or become a stock broker and short some companies destined to fail.
Want to have kids? Not if it means you and the spouse won't "go free" this lifetime. You'll have an eternity of lives to have kids. Have a few next lifetime—or at least the one after. Then again…better make that three lifetimes from now.
Want to pay for your daughter to go to college? Not at the expense of an "ideal" org. She needs no more education than what she can get in Scientology.
Unless your goals are Scientology's goals, you really aren't being "true" to yourself. Because your personal goals pale in comparison to those laid out so eloquently by LRH.
Still not Declared,
Terra Cognita