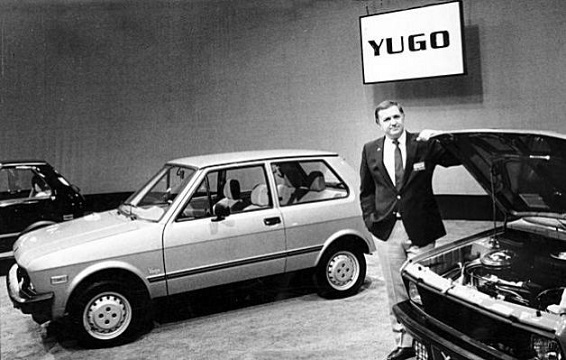 A Special Correspondent sent this in from South Africa where they are offering people a test drive of the Warehouse 8, but no trade in allowance on their old model. 
It never ceases to amaze me how suggestible people are inside the bubble. Tell them the Quantum is "perfect" and reads "instantly" and is "so much more responsive" and whatever other foolishness and they will write "success stories" parroting whatever they have heard at events. Then come out with the Warehouse 8 and tell them the Quantum sucks donkey dong and they will jump right on that bandwagon about how THIS is now soooooo amazing. If you put the guts of a Mark VII in a Mark VIII case and gave it to these people they would write exactly the same bunk.  It's funny to read the "successes" from "Flag pc's" about how incredible the auditing is "now" with the Warehouse 8 — because Flag has had Warehouse 8 guts inside Quantum cases for a decade while they were "being piloted."
But really, if this meter is so damned good that it makes all auditing that has gone before it akin to walking through a swimming pool full of molasses wearing snow skis and your eyes burned out with hot pokers,  then isn't anyone upset that this life-saving, eternity granting miracle was literally kept in a warehouse for a decade while Dear Leader figured out the best marketing gimmick for maximum sales and sold off his stocks of old meters? 
And finally, does anyone have a clue what Rene Anne's sentence means?  Getting your Mark ultra VIII today, just sets the purpose, it clarifies it. Do you think she made that up by herself?
Difference between the QUANTUM and ULTRA VIII

Success story

"When I heard about the new meter, I didn't have a reality on why I should change meters. I was doing great with the quantum, and my auditing was going great. So why change?

"When I got the new mark ultra viii and started doing meter drills, I liked it. I wasn't quite sure why, but the drills went faster and easier.  The reads were easy to get and see. As I said, I liked it. I was happy with it. It was a better meter than my old one.  Then I went into my first solo session with the new meter.  I was blown away! I was astounded by how much better the mark ultra viii was than the quantum.

"I could see every little thought that went through my mind. The reads were totally clear. The best way I can describe it is that there is simply no effort in it.

"With the quantum, a read had to push against some resistance in the meter to show up on the needle. In the mark ultra viii, there is no resistance at all, no effort at all. Whatever happens in your mind, bang, you see it on the meter.  It is as if the meter itself is transparent and there's nothing at all between you and the needle.

"I still get VGIS every time I go into session just from the meter itself.  It is so amazing to use. I get a big grin on my face just thinking about it and writing this.

"Now I don't like my new Mark Ultra VIII – I love it! " — D.W.

Getting your Mark ultra VIII today, just sets the purpose, it clarifies it.

So don't hesitate and come and see me today for a test drive!!!

ML,
Rene Ann Rhoda
Bookstore Officer – Jo Burg Day
Org No) 0871506514
Cell) 079 059 3099

The Better educated you are as a PC, The Better your auditing goes. Understanding and handling life – The Basics create a partnership for going clear.

Sent using Hushmail
 PS: Happy to see she is using hushmail….