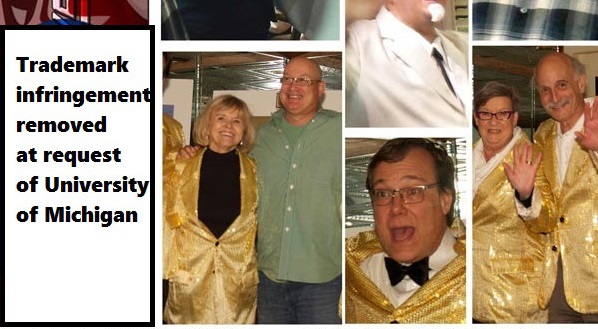 Congratulations vigilant readers of this blog.
Today I received the following letter by email.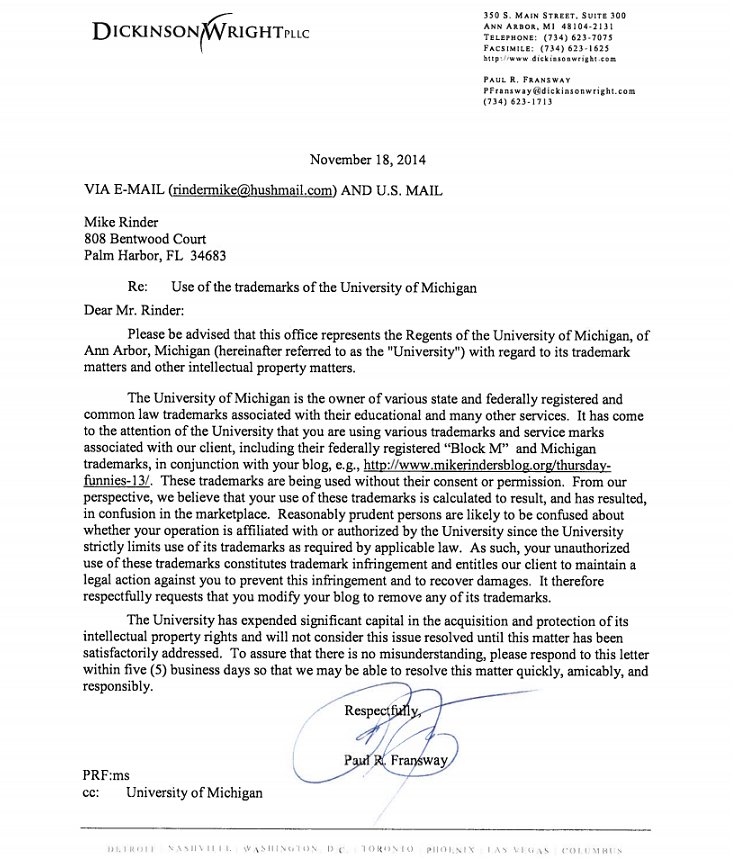 I responded as follows.
Dear Mr. Fransway,
Thank you for your letter and I appreciate your vigilance in protecting the trademarks of your client, the University of Michigan.
I am sure you are aware that the item I reprinted on my blog for satire purposes was published by the church of scientology and I was merely commenting on it. And in fact, it was readers of my blog that alerted the University to the infringement.
I would disagree that anyone would be confused between my activities and the University, but I certainly do not mind removing the alleged infringement from my blog, and in fact, have done so as you can see here. https://www.mikerindersblog.org/thursday-funnies-13/
The section I included that contained the infringement was taken from a larger piece, and therefore it might have been unclear where this came from. It was published by the Church of Scientology New York Continental Liaison Office 227 West 46th Street, New York, NY 10036.
Let me know if you have any further questions, or there is anything else I can do to assist in this matter.
Regards,
Mike Rinder
I was very pleased to receive the letter as I assume the church also got one, and thus the efforts of readers here to protect intellectual property rights from abuse by the church is having the appropriate effect.
You can see the now revised post with the notification of the removal of the infringement here.
UPDATE:
Mr . Fransway answered very quickly as follows:
Dear Mr. Rinder,
Thank you for your prompt response removing this piece from your website.   As I am sure that you can appreciate, the University becomes concerned when anyone uses their identity or trademarks in a manner that implies some affiliation. As a public institution, they have a duty to the people of the state of Michigan to assure that the university's identity is only used by those that are actually affiliated with it.
Thank you also for your reference to the source of the original material.