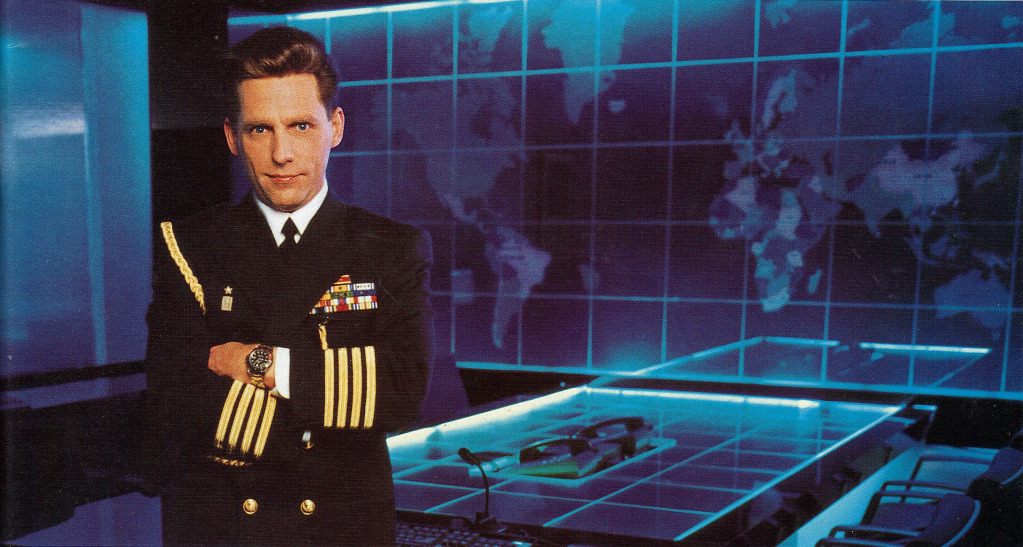 Not had a lot of time to do anything with the blog in the last few days, so this one is a bit of nostalgia for the scientology history buffs.
Someone forwarded me a copy of this issue, written in 2001 by Captain David Miscavige.
Oh, what drama. The hype in this issue is something to behold.
"literally about the destruction of the Church as a whole,"
"horrifying suppression"
"machine gun-toting police"
"imprisonment of many Scientologists in dungeons,"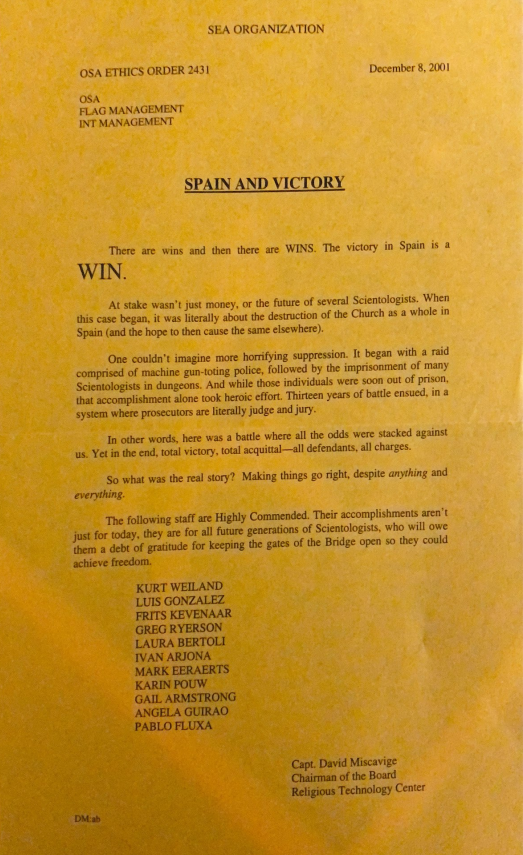 For the record, Spanish police raided an IAS event in 1988 where Heber Jentzsch was speaking (back then, big names in scientology would attend local IAS fundraisers — Heber often one of them as the IAS funded some of the legal bills in areas outside the US) and arrested him and a number of others. They were taken to prison. The prosecutors were accusing them of various crimes, according to Clambake it included illicit association, threats, coercion, tax fraud, false imprisonment, crimes against the public health, slander, crimes against freedom and a bunch of others. They were really going after scientology in Spain.
This was a huge deal in the OSA/Miscavige world. The Church of Scientology International President was arrested and charged. And that had significant repercussions with the IRS. The US Govt would not grant tax exempt status if the supposed head of the church was convicted in another Western country and sent to prison…
A number of people in OSA spent many sleepless nights getting Heber and the rest out of prison (that was accomplished relatively quickly) and then in the subsequent years fighting the legal battle to get rid of the case.
A little bit of history — and a reminder that Captain Miscavige is and always has been the big cheese, involved in any and all things significant in scientology, despite his lawyers claiming he does and knows nothing and that it is deliberately insulting to refer to him as Captain Miscavige.