Nicole Norton and Becky Lovell are whistleblowers, exposing the abuses of the RA MA Institute for Applied Yogic Science and Technology and its leader Guru Jagat (Katie Griggs).
The stories of abuse, money motivation and a culture of worship of the guru are reminiscent of scientology and so many other high control organizations.
Becky and Nicole reached out to us to tell their stories after watching The Aftermath. We had planned to do this show for some time, but scheduling issues delayed it. In the meantime, Katie Griggs died of a pulmonary embolism following surgery on her ankle. It doesn't change the facts or the real abuses that have occurred any more than the death of L. Ron Hubbard ended the abuses of scientology. A culture of abuse remains and will no doubt continue to hurt people.
Short background: RA MA first opened in Venice Beach in 2013. It is based on the teachings of Yogi Bhajan (also deceased) —who introduced Kundalini yoga to the US in the late 60s. Kundalini is promoted as "ancient technology" that could "optimize your system." Griggs pitched herself as the millennial edition of Yogi Bhajan and sat beside a giant portrait of him. She told her students that there was nothing wrong with wanting to get rich and look good, and that practicing Kundalini could help them achieve it.
In addition to hosting numerous expensive workshops and retreats around the world, she launched RA MA TV, a digital library of Kundalini videos,. She started a label called RA MA Records and a podcast called Reality Riffing, and launched two clothing lines. The RA MA umbrella also includes a business school, non-profit foundation and a feminist group called the Aquarian Women's Leadership Society.
Griggs partner/advisor/employee, Harijiwan is a convicted felon who spent 18 months in federal prison in 2000 for his involvement in one of Yogi Bhajan's telemarketing schemes.
Yogi Bhajan is accused of committing a number of rapes (if you have not watched it, this is a horrifying documentary on with remarkable similarities: Bikram: Yogi, Guru, Predator). An investigation conducted by a company his organization hired found the abuse had "more likely than not" occurred. But Jagat began attacking Bhajan's accusers on social media.
Becky and Nicole have an Instagram account (@ramawrong) where there is a lot of information about RA MA: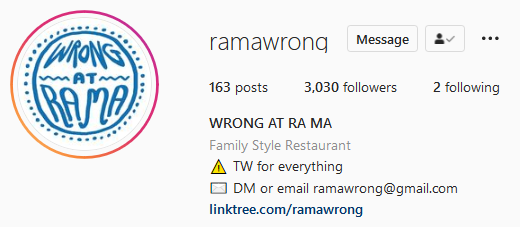 For a much more in-depth look at RA MA and Guru Jagat, read this excellent article from Vice News: Inside the dubious world of RA MA yoga