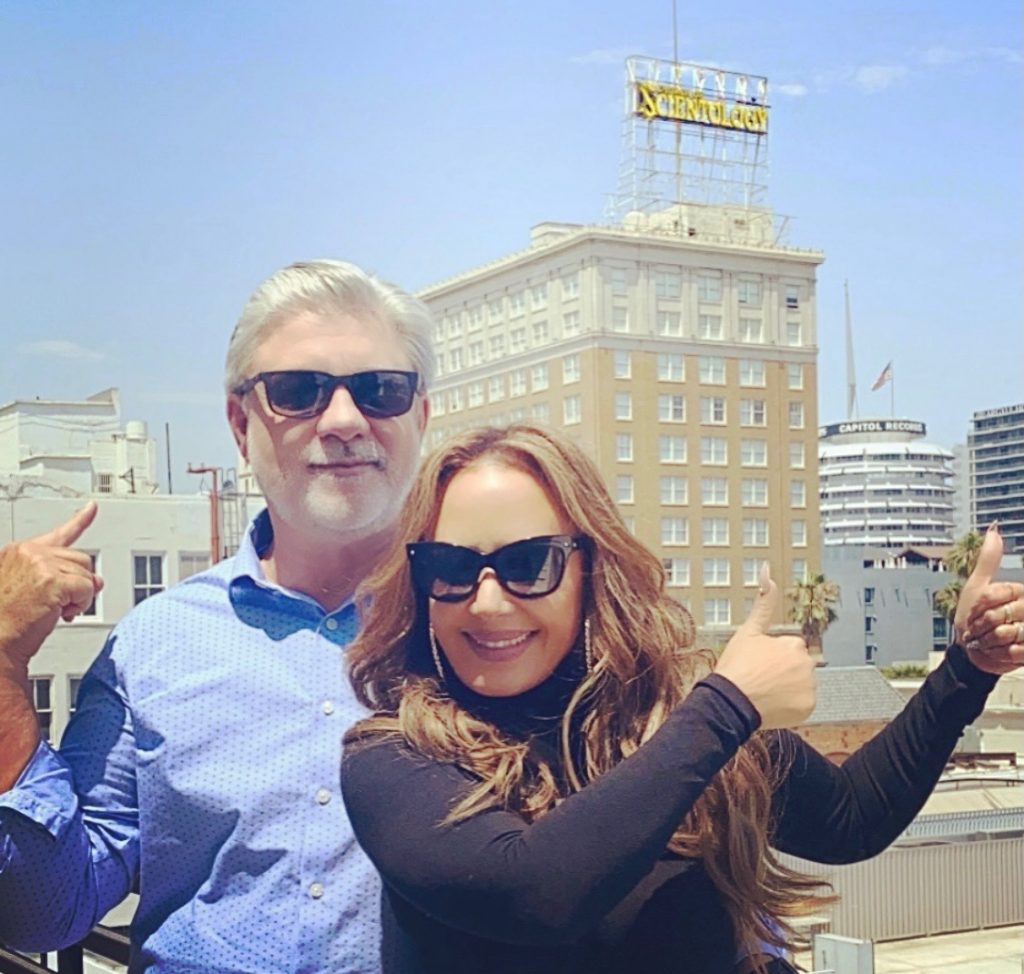 This week we have another of our favorite Listener Questions episodes… We have a lot of great questions, including what the organization does with all the money it makes? Are the PI's scientologists? What would happen if we tried to rejoin scientology? What is the most bizarre Hubbard policy? What's the story with Mimi Rogers? Does David Miscavige tune in? And a lot more.
Some of the documents we mention:
What are the A-E steps that a person declared Suppressive must do in order to get back into good standing with scientology?
My earlier post about scientology PI's and which ones are scientologists:  The Black Bag Department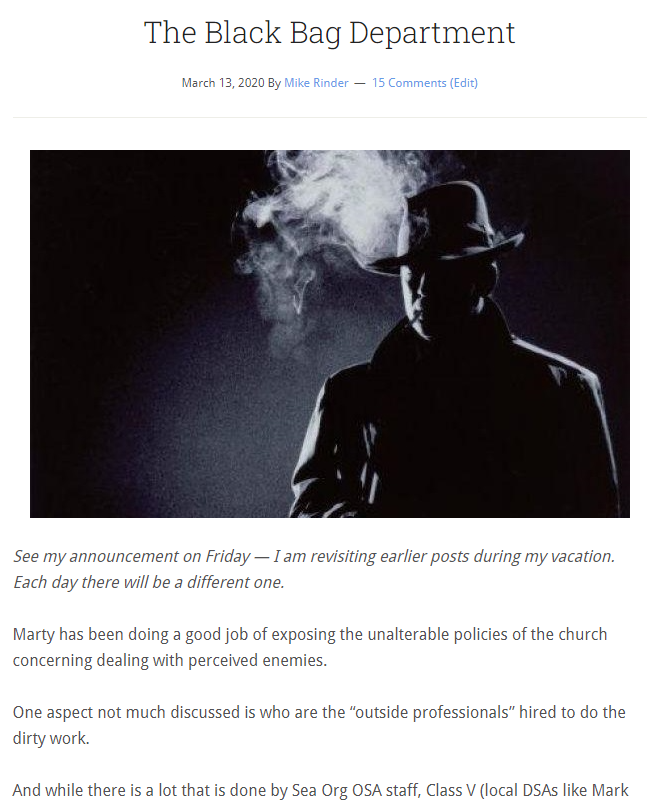 Just who is Rick Moxon?  One of the unindicted co-conspirators from Guardian's Office prosecution (along with L. Ron Hubbard), in house lawyer for scientology, OT VIII and father of Stacy Moxon who committed suicide at the Int Base (it was covered up as an accident).
The infamous 20/20 clip with Monique (Muffins) Yingling. Unfortunately the only way I have found to see Monique with her impressive display of muffins is to watch Part 1 and allow this video to then go to Part 2. At 00:30 Monique shows up with the muffins baked with love by the slave sat Gold.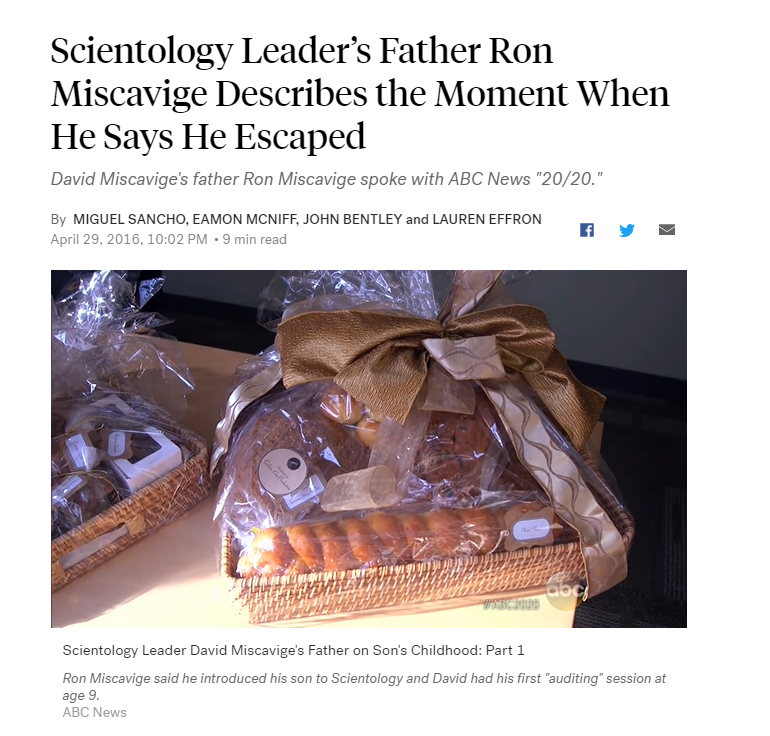 Monique Yingling and Tommy Davis on AC 360 lying about disconnection:
Two of the most bonkers Hubbard policies (in my opinion–you can chime in with your own personal favorite)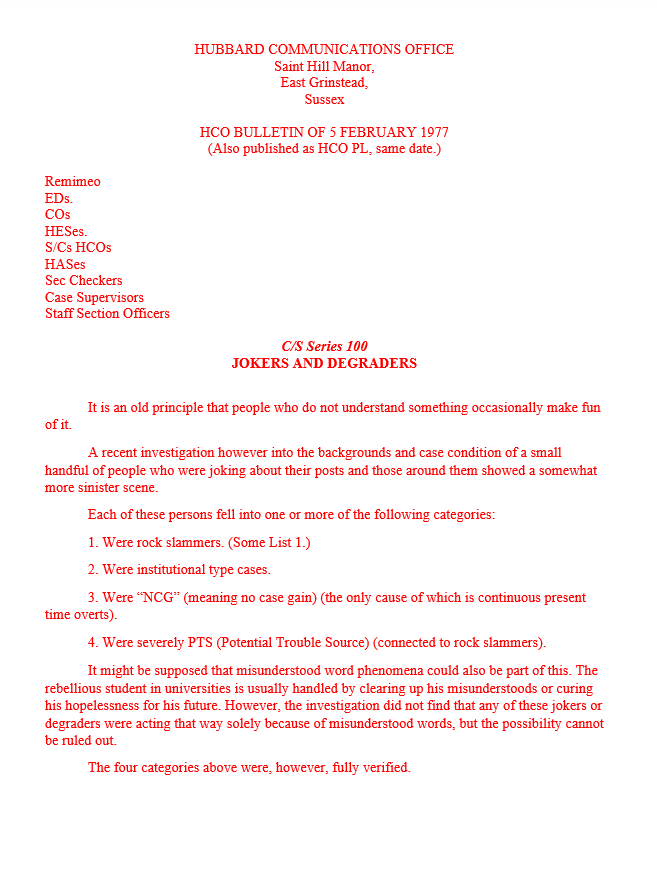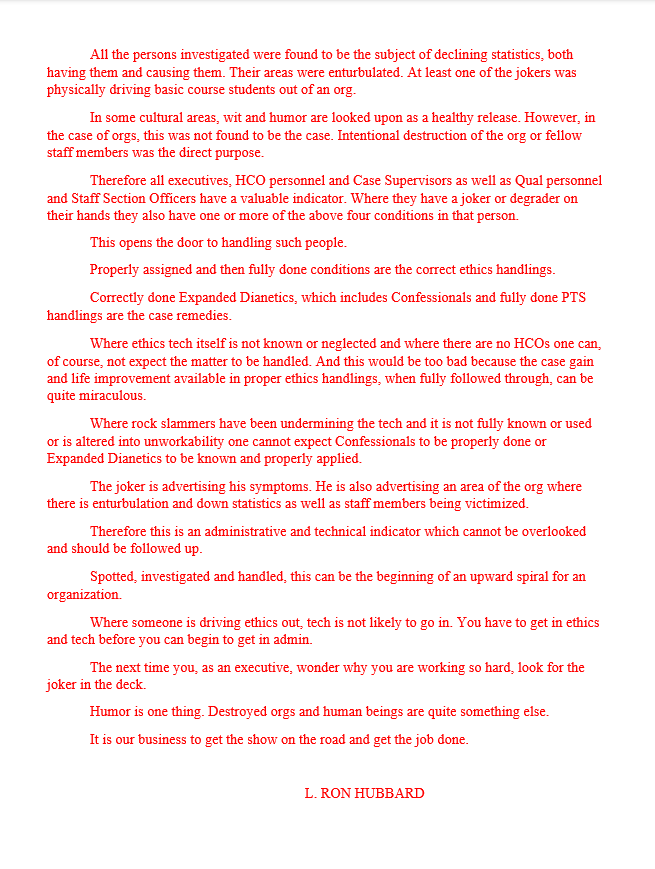 Hubbard on odors and perfume — another of his completely bonkers writings (Note, his ramblings seemed to become even more unhinged towards the end of his life — though it is hard to top History of Man) ….
Maureen Orth's excellent VF article about Tom Cruise that details what happened to then-scientologist Nazanin Boniadi who had been selected and groomed as Cruise's new mate.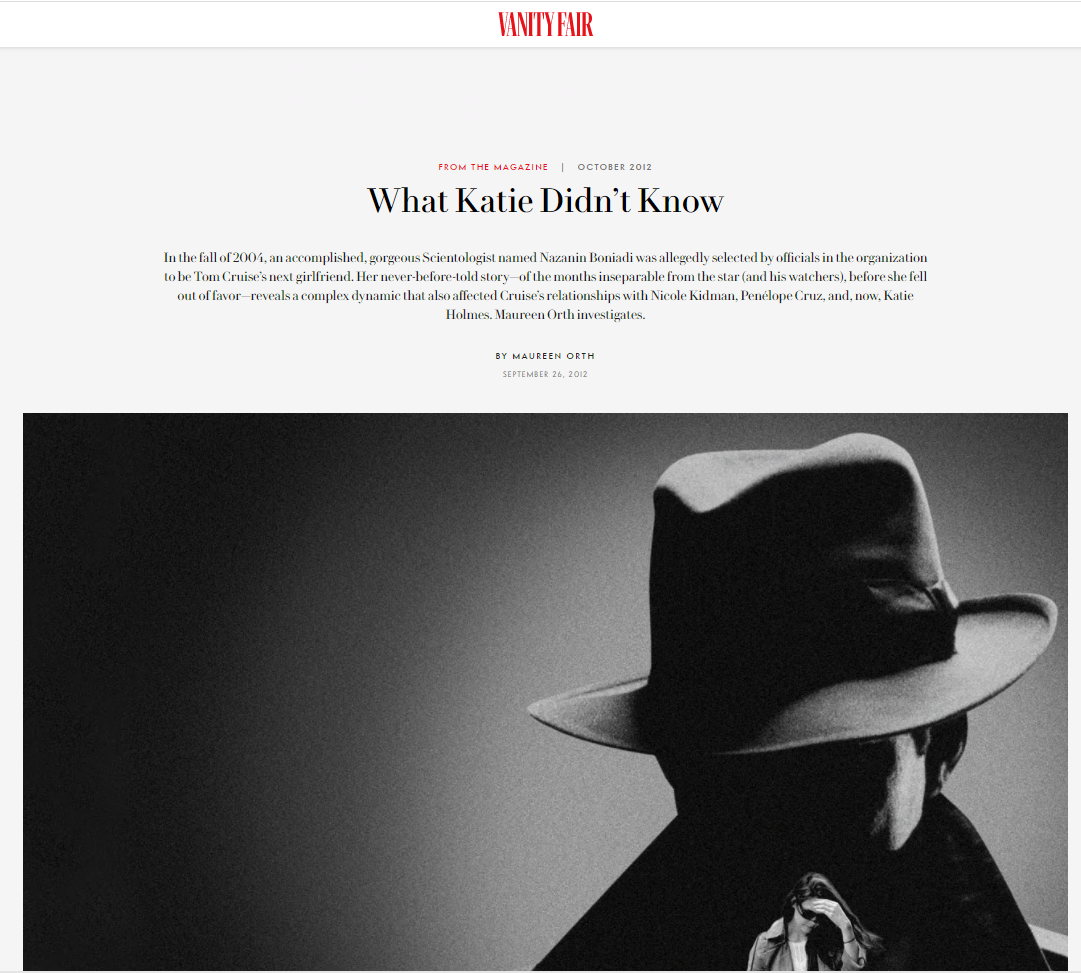 Passionate kiss quote from Dianetics, the Modern Science of Mental Health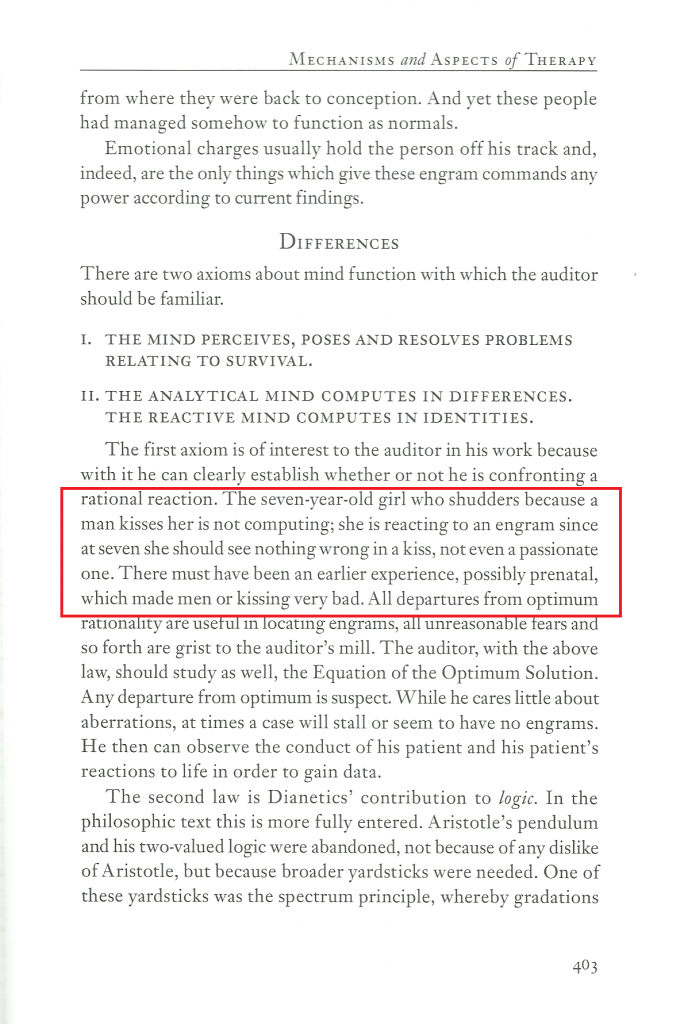 List of recommended books from Leah (and new one):