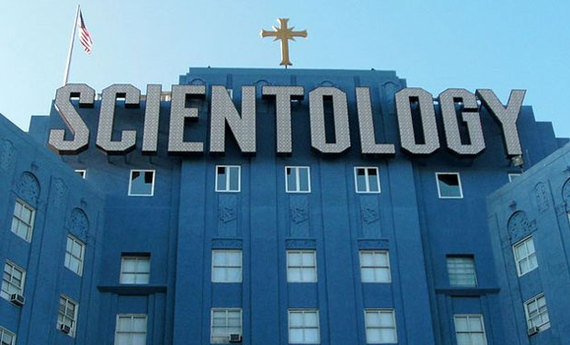 I was talking with some friends after watching Going Clear, musing about what Miscavige would do now.
One of the participants remarked that I should put this on the blog, as people may find it interesting. These thoughts are not based on some "leak," they are merely speculation based on experience.
I believe there are two things Miscavige will be concerned about following the deluge on Sunday night that was the leading edge of a category 4 shitstorm making a direct hit on his gilded beachhouse.
His first concern: shore up Tom Cruise.
This will be his highest priority. Miscavige no doubt watched the movie along with the rest of North America on Sunday evening, but I would guess Tom Cruise did not as he doesn't want the "entheta on his lines" — even though he is the master at confronting and shattering suppression and SP's.  Miscavige has to prepare Cruise for the inevitable questions he will be asked, first by his people production company/agent/publicist/lawyer and then by the media. Miscavige has to fill him in on the SP's and liars who put together this hit piece on the two of them, along with some stroking on the order of: "Tom, it's you and me against the world — as usual. Us big beings have a mighty cross to bear."
His second concern is for the big donors.
He has to keep them from becoming disenchanted and no longer handing over their cash. I think there is a possibility Miscavige will write an issue similar to "The Wake Up Call" after 9/11.  That was a"pulling together as a team" pitch based on the "destruction of society" and that everyone had to become active. This one will pull the team together to vanquish the common enemy of the media merchants of chaos and their lying sources who are trying to "destroy man's only hope."  But this time, it won't ask people to get active, it will demand MONEY.
"Signs of Success" will be the "LRH tech" that is applied to the situation:
Whenever we're really winning the squirrels start to scream. You can tell if somebody is a squirrel. They howl or make trouble only when we're winning.
Spectacular success can quadruple the number of complaints.  
The vague generalities of "squirrels" being upset about the "golden age of standard tech" Miscavige has ushered in will be the euphemism used to describe the sharknado that is raining down. A few catchphrases will be tossed in "the merchants of chaos" and "bitter defrocked apostates," "axes to grind" and "admitted liars," but no specifics and no names so as not to "spread the flap" (even though everyone that is not deaf and blind already knows what is going on).
And then, without irony or recognizing the contradiction, it will go on to announce the "massive interest" in scientology that Going Clear engendered. A bunch of strange stats about "how many people per nanosecond thought about scientology based on clicks on the internet" will be trotted out to "prove" that this whole affair is simply reinforcing the brilliant expansion that is ongoing.
One minute its "squirrels screaming" and the next minute it has become "massive interest." In the world of scientology, everything is a WIN — I will never forget Jason Beghe in the film dramatizing the "good scientologist" saying how "great" everything is with a shit-eating grin while suffering a massive migraine. This happens on an institutional level too. EVERYTHING is always great, wonderful, expanding like never before and a milestone of planetary clearing.
That is how this will be spun, whether it is in the form of an issue or not.
But he doesn't have another "international event" scheduled til June and the hemorrhaging must be stanched sooner than that.
Everything will be geared to needing more money — first to "fight the war" and then to "get the word out to a world that is desperate for our answers." Yep, get them coming and going on the fundraising too.
But of course, he cannot allow a document with his name on it to go out in public for fear that someone will give it to the nasty merchants of chaos and bitter defrocked apostates and they will poke holes in his pitch and expose it for what it really is. And in this case, signing it Karin Pouw isn't going to work.
So, the answer might be a limited volume of numbered copies being sent to the RTC Offices at Flag and in each of the SO Orgs with instructions to pull in the whales, one by one for a "confidential briefing from Chairman of the Board." They will be "bonded" not to disclose anything about the meeting. Then, in the presence of the RTC Rep they will be shown a copy of the special message from COB and told to read it. They will have to hand it back once done. When they are complete, they will be asked "What are YOU going to do now to back up COB?" And they will be routed to the reg.
This is all hypothetical of course. Such a thing could never happen because it is not "per policy" and if there is anything we know, it is that the church of scientology is 100% down the line, by the book, standard in tech and on policy.
But regardless, right now it's a race. Can this disaster generate MORE income from the faithful or will it erode the base of big donors?
It is most likely the only question that really matters in the overall scheme of things. There isn't much more that can be done to destroy the reputation of scientology, Miscavige or Hubbard. They are all pretty much yesterday's toast. And it is also fairly certain that no NEW people are going to be walking into any scientology organization and moving onto services, unless they literally never go on the internet. And the number of people like that in the areas where scientology actually exists (primarily developed nations) is practically zero. So, wasting effort on trying to deal with the PR nightmare created with the general public is wasted effort in the mind of Miscavige. Focus on the internal public and try to keep them on the reservation.
It is really a question of how deeply is the income stream savaged by this exposure.
There is only one wildcard — can there be enough media and political pressure brought to bear that the government takes effective action to put an end to the abuses.