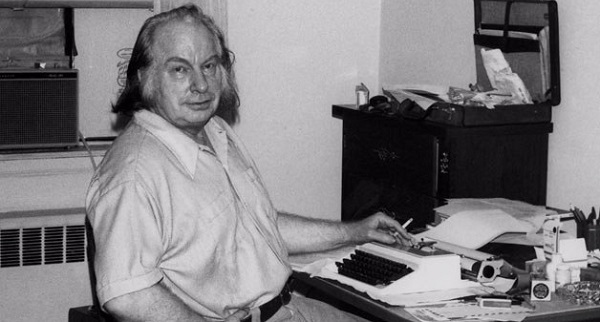 If you have not read the article on Tony Ortega's blog about Fair Game yesterday, I recommend you do so.
The author, Chris Owen, has been working for years compiling the facts and evidence about many aspects of the history of L. Ron Hubbard and scientology. Tony Ortega published another of his piece about scientology's relations with governments a month or so ago that is also very well worth reading. You will find other articles from him on Tony's site too.
Chris is performing an important function. Putting together the real and unvarnished history of Hubbard's creation — sorting out the PR bs from the truth.
Many wonder why the so-called "LRH Biographer" has been on the scientology payroll for 20+ years and has produced nothing close to a biography. He never will. Because the minute you begin to research any area of Hubbard and scientology, you run straight into the lies that have created a fictionalized story of the life of the Founder and his movement. The more Dan Sherman tries to piece together the story, the more lies he uncovers. And of course, scientology will never publish anything less than veneration for LRH. Sherman and his team have spent years trying to come up with plausible information to explain the lies Hubbard told. They tried to prove Alexis was fathered by Miles Hollister (a glance at a photo of Alexis is all it takes to prove paternity) because Hubbard later claimed she was not his daughter even though he had dedicated Science of Survival to her when he first wrote it. They spent huge amounts of money unsuccessfully trying to find the Japanese Submarine Hubbard claimed to have sunk off the coast of Oregon. They tried to prove he was not bigamously married to Sara. That his Caribbean Motion Picture expedition was a roaring success. That his naval records didn't say what they said. etc etc etc Sisyphus had it made in the shade in comparison. task.
So, nobody in scientology is ever going to tell the story. Chris Owen has been doing a yeoman's job of this gargantuan task without the support of an organization or a staff of helpers or a financial backer.
I don't commonly mention crowd funding sites, as there are a lot of them out there for very good causes, and as soon as one is mentioned others feel theirs should also be promoted on this blog.  Pretty soon there would be no space left for the blog itself.
But this is an exception. Chris' work is important and historic. He has proven himself many times over as a thorough, sober and intelligent researcher and source of information. I encourage you to visit his GoFundMe page for his book about scientology conflicts.
Here is how he describes his efforts on this page:
Since the early 1950s, the Church of Scientology has been waging a relentless war against those it considers enemies – critics, journalists, government agencies, ex-members and especially psychiatrists. It has created a worldwide intelligence apparatus and propaganda machine, notorious for its "always attack, never defend" policy. Along the way, it carried out the largest domestic espionage campaign in US history (Operation Snow White). Scientology has nonetheless managed to survive decades of scandals, exposés, lawsuits, raids and defections. 
I'm writing a book which takes an inside look at Scientology's campaigns against its foes, reveals the secrets of its intelligence operations and tells the story of how it has managed to weather its opposition. I've carried out research on three continents so far, reviewing thousands of documents. The book will tell many previously unreported stories from Scientology's secret history and help to explain why the organisation has been so resilient in the face of opposition. It'll also explain the ideology behind its activities and assess whether it is as big a threat to society as many have alleged. It'll shed a new and at times startling light on Scientology's often contentious history.
Over the past year, some of the research that will appear in the book has appeared on Tony Ortega's blog, The Underground Bunker, and I've previously documented some of Scientology's intelligence activities at Scientology's Secret Service . My research on Scientology has featured in other authors' books and I contributed to both the book and film versions of Lawrence Wright's "Going Clear".
The book is at an advanced stage of writing. My intention is to have it published some time in 2020. However, the research isn't cheap, and support would be very much appreciated to help with this project. Donations will be used to support travel to a number of key archives and the cost of making physical and electronic copies of documents.
So, please do what you can to support him in any way possible.